Good afternoon! My Monday started off a little later than usual because I had a pop-up early this morning at Pure Barre. The weather was beautiful this weekend! Did you all get out and do anything fun? I have yet to go apple picking and I am definitely planning on that next weekend and a trip up the mountains to see the Fall leaves! If you follow me on Snapchat or Instagram, you saw some great end of summer sales over the weekend from my shop. That kept me busy!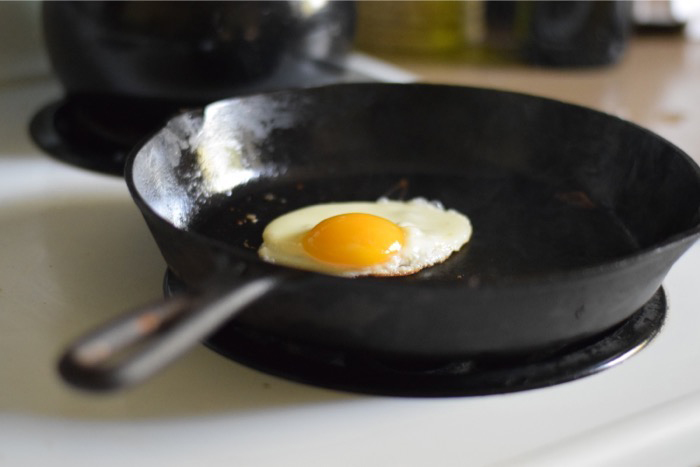 May I get your attention please? This post was updated from my original post in 2013 – but the jury still stands- it is a fabulous and EASY hash brown recipe to whip together. Why, you ask? This tri-potato hash brown recipe is amazingly simple and it is chock full of antioxidants. This hash brown recipe contains one of my favorite finds at Trader Joes — a bag of baby potatoes including red, white and purple!
The only hash brown recipe.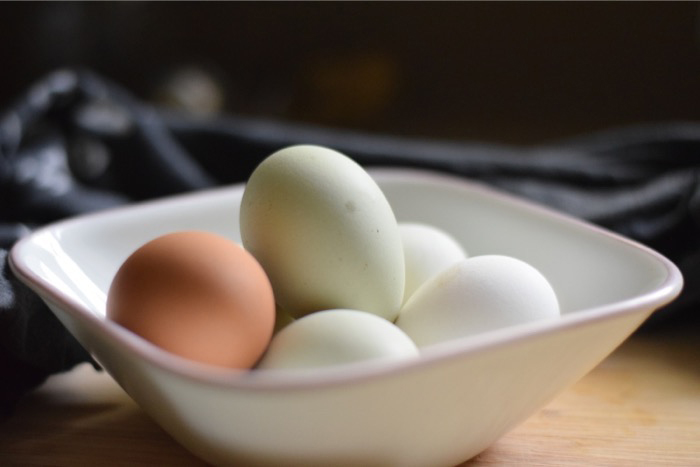 Whenever I think about creating recipes for you guys, I always think about ways to keep it super simple. most of us are busy trying to get back into our Fall routines and everything that comes along with it. Personally, I am trying to balance launching the food products, manufacturing, and keeping the website running along with seeing clients! We all have to be super smart about ways to get nutrient dense foods into our bodies. This antioxidant-packed hash brown recipe will do the trick and it contains a balance of good carbs, protein and fat to sustain you through the morning!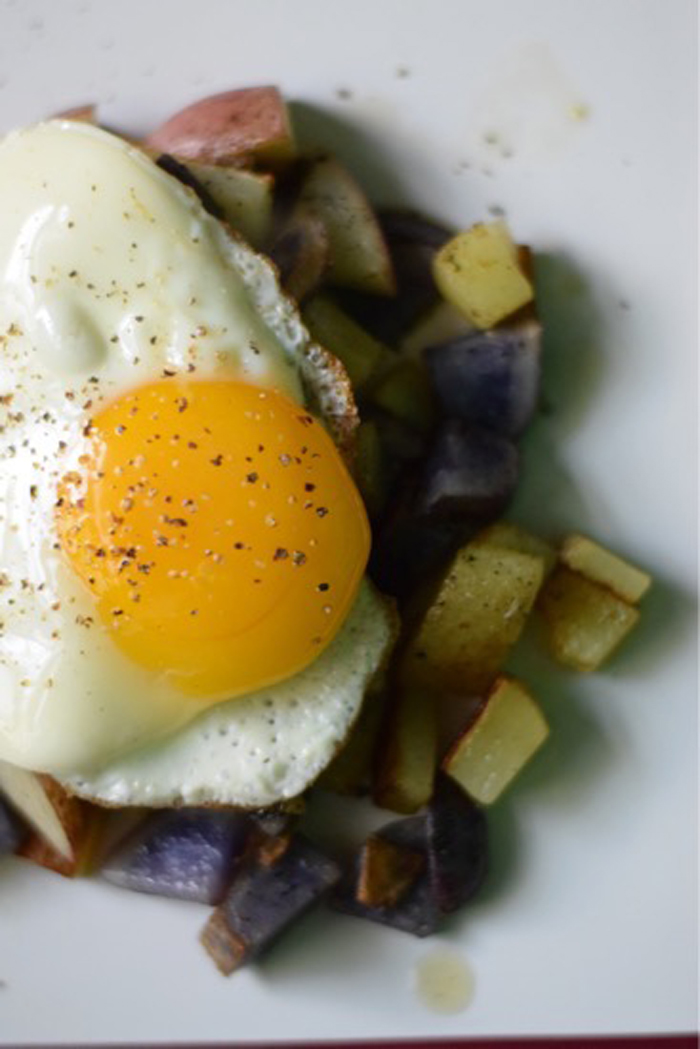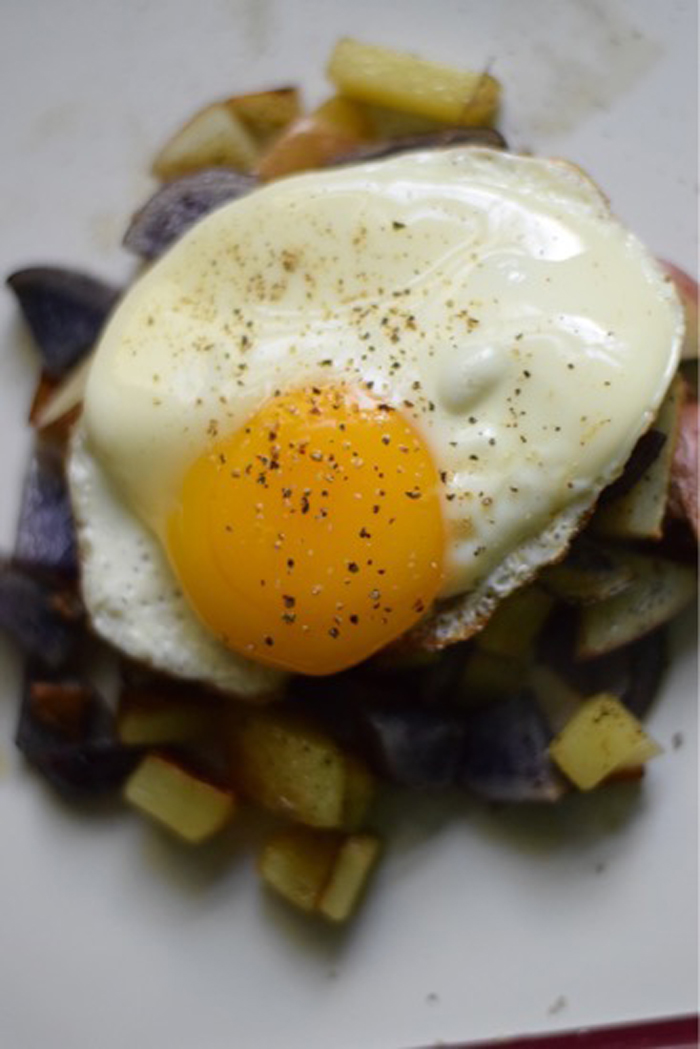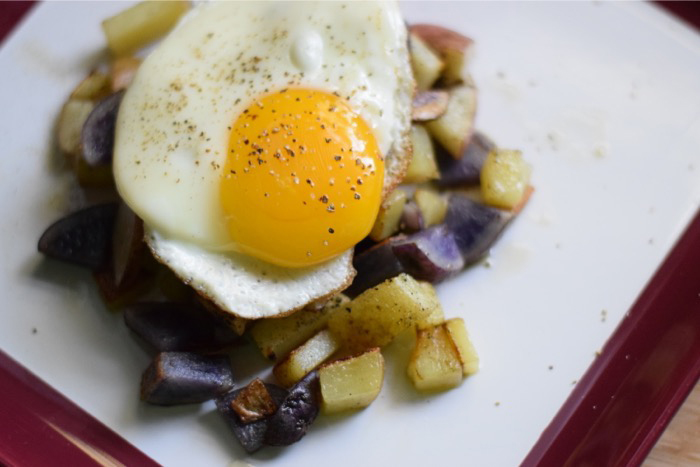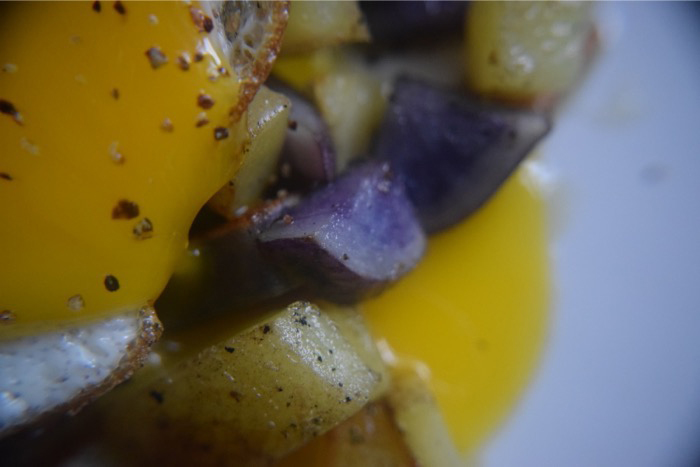 Tri-potato Hash Brown Recipe
Ingredients
2 sweet potatoes diced
12 baby potatoes halved, (mix of purple and white)
4 eggs
2 tsp coconut oil extra virgin, unrefined
salt and pepper to taste
Instructions
Dice all the potatoes and saute them in a medium skillet with coconut oil until they are brown. Turn them every few minutes so they brown evenl
Make little "wells" in the hash and crack four eggs into the holes and let them cook until they are set (about 5 minutes). I like mine over medium so they are still a little runny in the middle.
Top with sliced avocado and sprinkle with sea salt and pepper. I also love sriracha added to the top.
https://pantrydr.com/tri-potato-hash-brown-recipe/
Ah, guys, if this wasn't enough already, its also filled with healthy fats and antioxidants. I hear "well done" every time I whip this out. What are some of your favorite meals for brunch?
xx,
Wendie
Busy? Stressed?
We know the Holidays get crazy. We get it. You barely have time to breathe. So join us for our FREE 5-day holiday stress less challenge and lets do this together! Get your copy and start with us today!