I've been all about chia seeds lately! Cha-Cha-Che-Chia (please tell me you remember that too!) in my water, chia in my smoothies, chia in my jam, chia on my FACE! Yes, I use a FABULOUS chia oil on my face each morning! But I digress.  
So, this weekend, when I am thinking about what I'm going to do over the Fourth and how I was going to incorporate a Peek into my Pantry post with a holiday recipe post, I went for chia seeds!
A new raw vegan restaurant opened in Greenville recently called Southern Pressed Juicery.  I have been craving the Mama's Jam ever since I had it there.  It was SO good!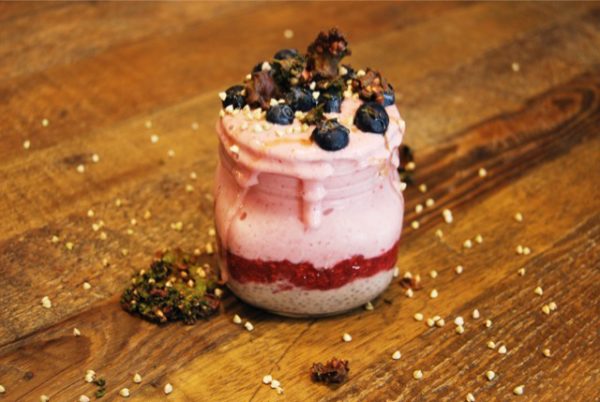 Thinking about this amazing jam in a jar gave me the idea to come up with Red White and Blue Chia Pudding.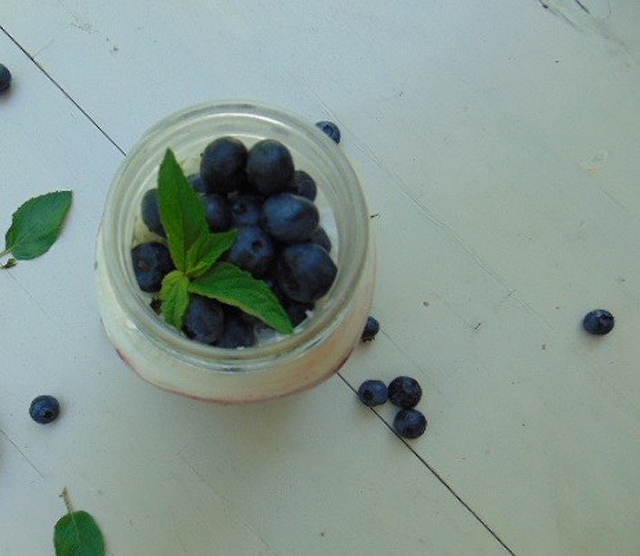 I decided to use strawberries, Greek yogurt, unsweetened shredded coconut, blueberries and chia seeds.  Thank you Mother Earth Produce for supplying the lovely blueberries for this treat!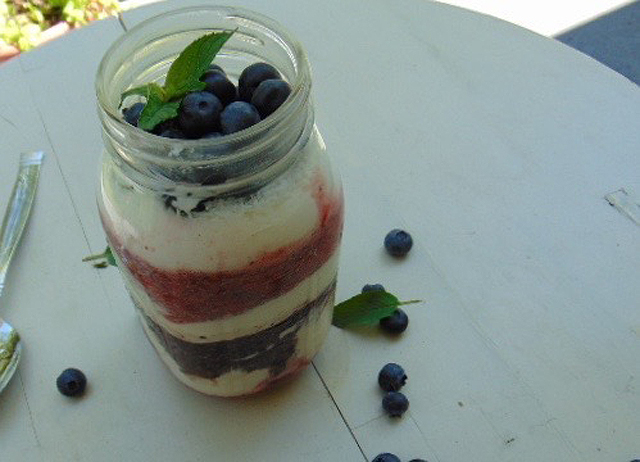 The creamy sweet and tangy mix of the berries and the Greek yogurt is perfection!
Nutrition bonus: No, this is not a clay critter sprouting hair, but a little seed that is bursting with omega-3s.  It's vegan, gluten-free and easy to consume.  These little seeds bulk up when added to liquid.  When you eat them, they help make you full because they are full of fiber.  So they will prevent you from eating too much and help keep your gut happy!
It's much more cost effective to order chia seeds in bulk online.  I keep mine in mason jars in my pantry.


Follow my blog with Bloglovin

Here's to many more snacks and meals with chia seeds! How do you use chia seeds? I'd love to hear about it in the comments below! [sc:apple]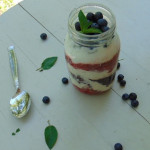 In a blender, mix together 1 cup strawberries and chia seeds and blend for a minute.

Pour into a mason jar or glass. Top with extra chopped strawberries.

Sit in the freezer 10 minutes to set.

Add cup of Greek yogurt, and top with shredded unsweetened coconut.

Let sit in freezer 10 minutes until set.

Clean blender and blend together 1 cup of blueberries and chia seeds for a minute.

Pour on top of Greek yogurt and top with blueberries.