The Countdown to Cinco de Mayo continues!  Sangria is one of my favorite summertime drinks.
Most Sangria recipes call for loads of sugar, soda or juice.  Who needs to worry about even more muffin-top and bloat? Do you really want to tip the scales tomorrow? My PD version swaps the calorie laden, sugary sweet version with something much more fresh and bikini friendly for summer.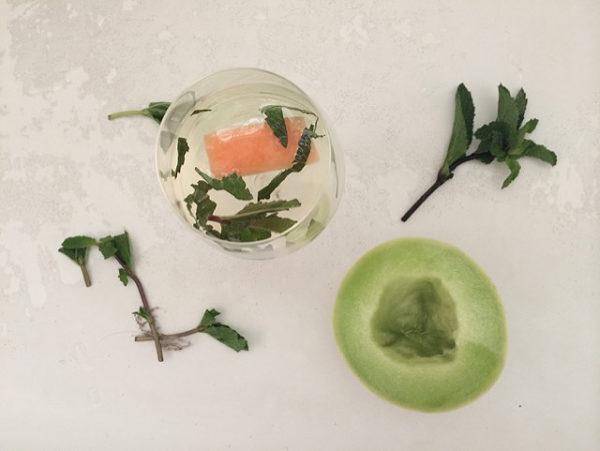 Instead of reaching for the ever so popular Margarita, try this summertime sangria recipe!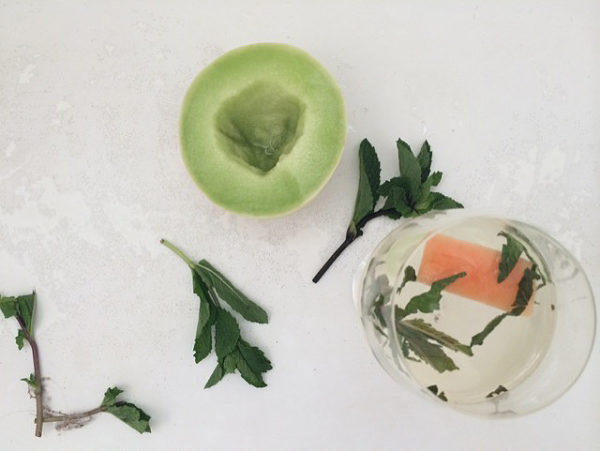 This summer pick some color for your sangria from local farmers.  Buying fruit that is in season will guarantee the best color, flavor, and nutrient value.  Its very important to eat the rainbow, but for this evening, why not drink it as well?
Follow my blog with Bloglovin

In a pitcher add cubed fruit and mint leaves to the wine. Stir to refrigerate and let it sit for at least an hour. When ready to serve, add sparkling water and ice.