It's hard not to love Cinco de Mayo, no matter what your heritage. It's always a good time!
With the holiday quickly approaching, I am thinking about ways to celebrate, so I decided to create a countdown to Cinco de Mayo on the PD blog!  I love Mexican food and a good reason to have people over for some good eats.  First things first:
Let's talk Margaritas.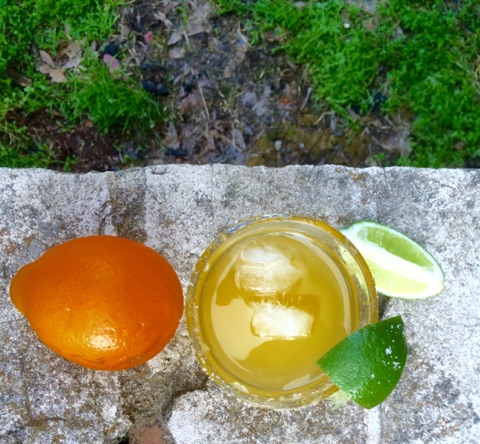 I have conflicting thoughts about margaritas as a dietitian.  The sticky, sweet taste of most restaurants' margaritas come from sour mix and make me want to hurl. The thought of sipping on an all-natural skinny margarita with lime juice outside in the sun makes me want to do a hurkie, scream and drop to the floor (cheerleaders, am I right?). These two types of margaritas truly personify beauty and the beast in my mind.
I'm going to take a minute to perfect the "skinny" margarita and make it truly PD-approved.  Pantry Doctor Skinny Margaritas: the secret to getting a fresh-tasting skinny margarita is to skip the Cointreau/orange liqueur, syrups and sweeteners altogether and use fresh oranges and lime.  The difference is out of this world!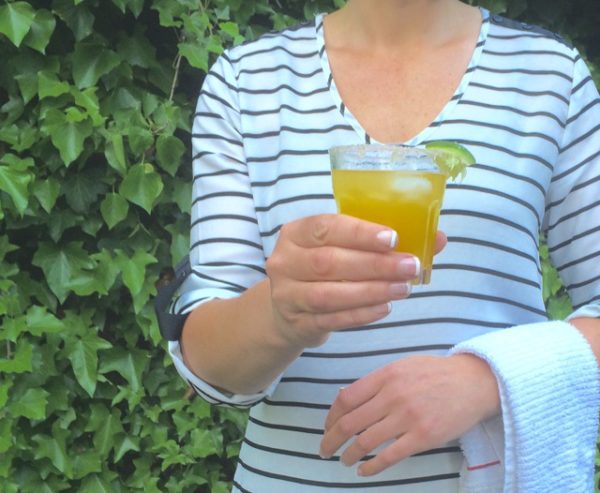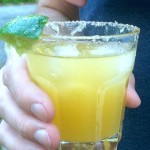 Margaritas made with fresh oranges, limes and local honey. The best drink you will have this summer!
| | | |
| --- | --- | --- |
| | | Margaritas made with fresh oranges, limes and local honey. The best drink you will have this summer! |
To prepare your glass, run lime wedge around the rim and dip rim in a small plate of sea salt. Add ice to your glass and set aside.

Fill a small cocktail shaker with ice. Pour in tequila, lime juice, orange juice and honey. Put on the lid and shake for 30 seconds. Strain the liquid as you pour and garnish with a lime wedge.
Use 100% agave tequila labeled white, silver or blanco.  Milagro, Hornitos, and Patron are great choices.
If you juice your fruit at room temperature, it is much easier.  Roll it on a cutting board before slicing and slice lengthwise for the most juice.
YOU NEED A PITCHER? For 10 drinks: 2 1/2 cups tequila, 15 limes and 5 oranges, plus 3 tbsp. of honey.  Don't forget to garnish your rims with lime wedges and salt! Fabuloso!
Did you make this recipe?  I would love to hear how it turned out! Leave a comment below or share on Instagram with the hashtag #pantrydoctor !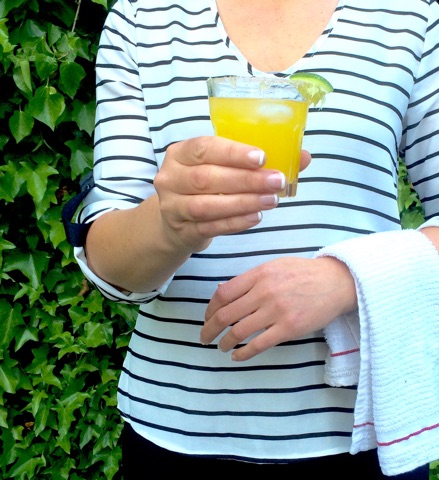 Get creative!
For sweeter taste, add a few pieces of juicy fruit or fruit juice such as grapefruit.
Fresh herbs can add a clean, fresh taste.  Basil or mint would be fabulous!
For some heat, add some fresh chopped jalepenos!
For frozen, add ice and blend
Want more recipes?  Receive new recipes by RSS, and keep up with the Pantry Doctor on Facebook, Twitter, Pinterest, and Instagram.