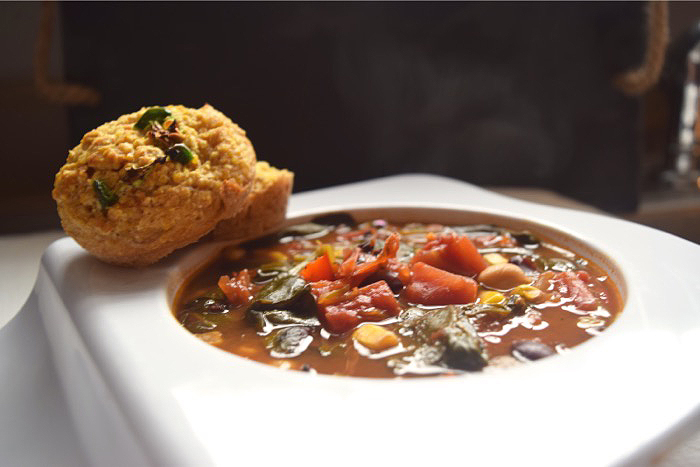 I'm not a huge professional foot ball fan, however I do love a good excuse to get a bunch of people together and cook some great food! I also love any excuse to cozy up on the couch with a big bowl of soup in the wintertime.  So Superbowl Funday is right up my alley with this easy vegetable soup!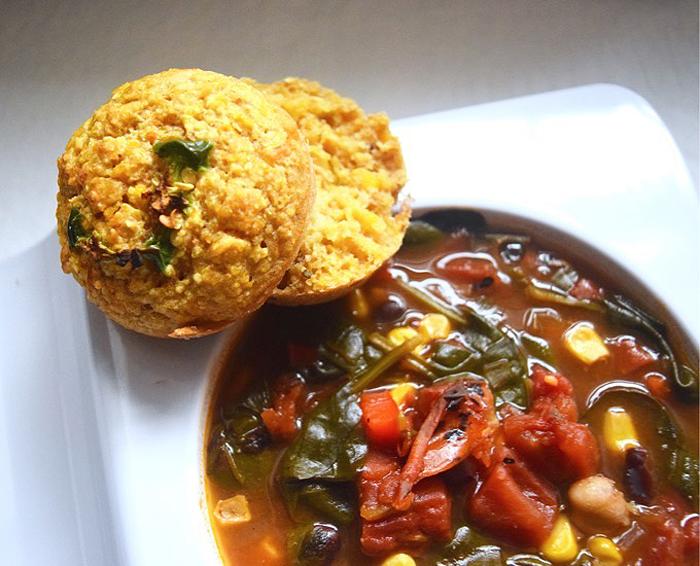 You all have been asking me for this recipe for a couple of weeks ever since I posted a picture on Instagram and with my inTENsive Reset group so I thought this would be the perfect Sunday to roll it out!
The Kickoff.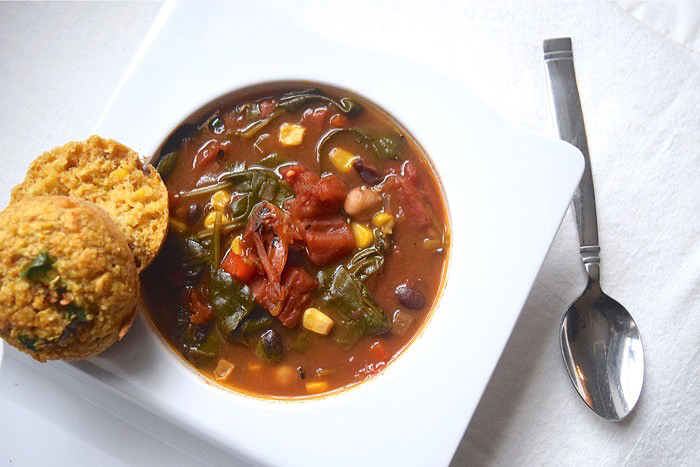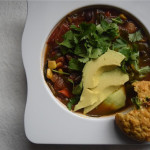 Here's an easy soup featuring black beans, corn, and chickpeas to bring you a hearty, filling, plant-based dinner in 30 minutes.
In a large stockpot, saute the chopped onion on medium-high heat for 3 minutes until fragrant.

Add garlic, cumin, turmeric and red pepper. Saute for another minute.

Add the rest of the ingredients and bring to a boil, then simmer with a lid for 20 minutes.

Great toppings include: avocado, cilantro, and jalapeno!
Have a great Superbowl Funday and GO PANTHERS!
xo-Wendie