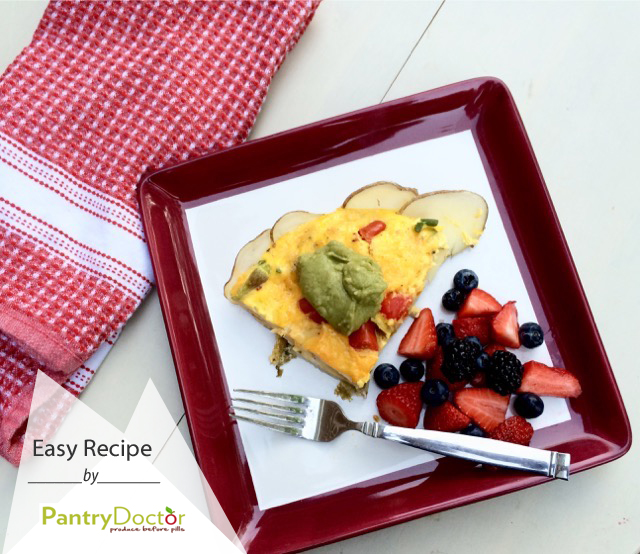 Is it mid-May already? This month is flying by — probably because I have had a lot going on with the blog, clients, corporate lunch and learns and more. Plus, I am SO EXCITED to be at the Food Demo at the TD Saturday Market this weekend, my birthday weekend! If you want to easily add this to your calendar, join the Facebook event I created!
This week's recipe was super easy to create, because I had my CSA basket and lots of veggies, leftover guacamole, and tomatoes.
It was a fridge-diving situation, and this is what I came up with: a Mexican Frittata. 
Preheat oven to 350. Put coconut oil in cast iron skillet and heat in the oven for a couple of minutes.

Remove the skillet and line it with thinly sliced potatoes.

Sprinkle chopped garlic scapes on the potatoes. Whisk eggs and cheese together. Salt and pepper to season. Sprinkle chopped cherry tomatoes and place in over for 30-35 minutes.

Frittata is done when the egg is set in the middle. Top with guacamole. SO EASY!!