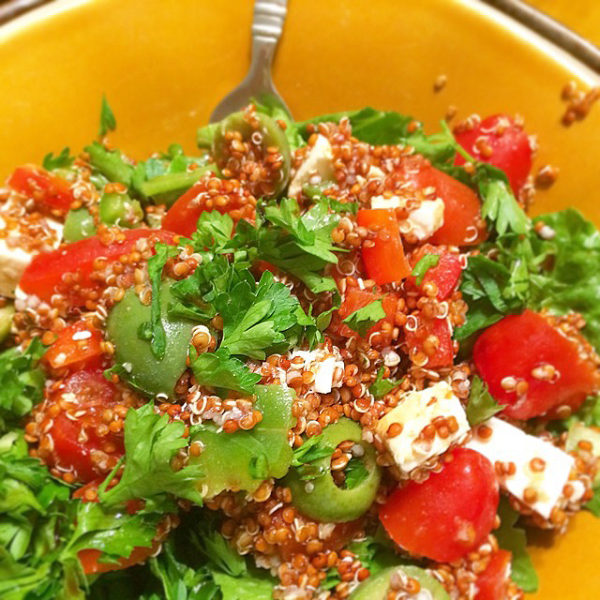 Mediterranean quinoa salad is a protein-packed salad with healthy, clean ingredients: Castelvetrano olives (my favorite!!), tomatoes, feta, quinoa, bell peppers, 100% extra virgin olive oil and fresh lemon give this salad its fresh taste.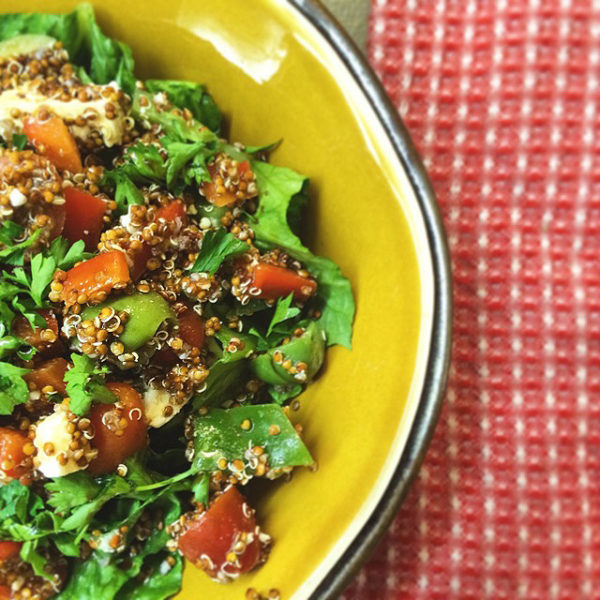 I have been prepping my meals for the week so that I have fresh, clean lunches to take to work every day. That way, I will not be tempted to run out to eat! I prepped this salad on Sunday night by making an entire box of quinoa and cutting up all of my veggies ahead of time. I posted some of these pictures on Instagram and my Facebook Group this week and have received so many responses, so I thought I would share it with you!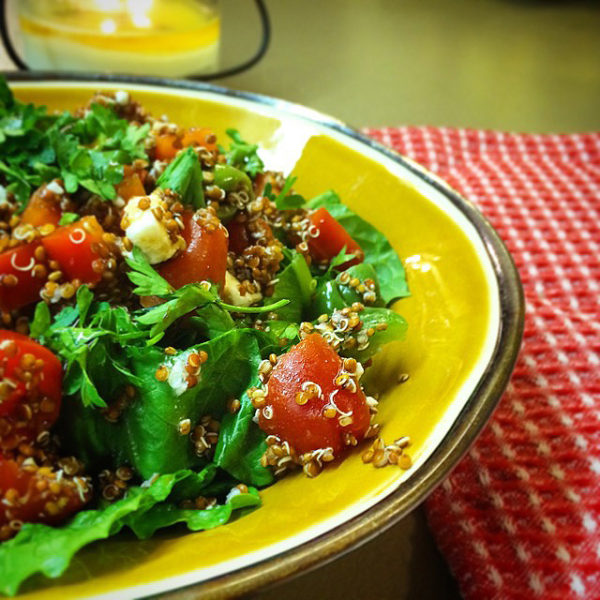 I am having this today for lunch over a bed of Romaine that arrived from my CSA.  This would also serve as a great side with a protein like fish or chicken for dinner. Plus, this is also perfect as a cold salad to bring to backyard BBQs and parties over the weekend! As always, get creative. Use up any veggies that you have and adjust the flavors to suit your tastes. Simple!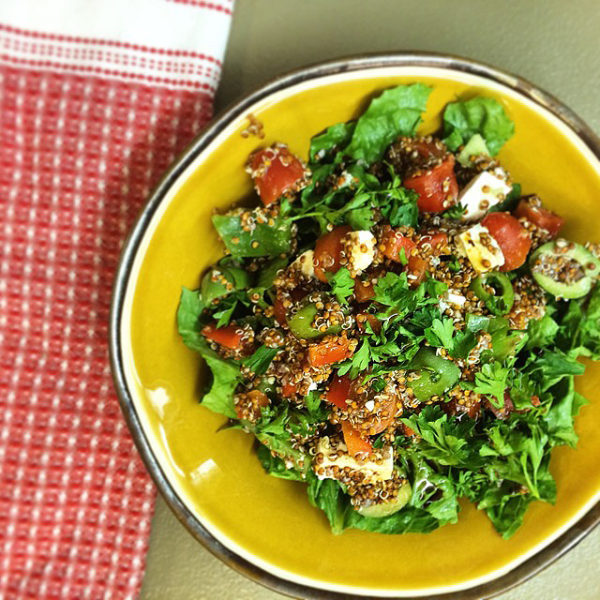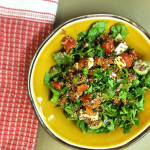 A simple, healthy salad that's great for lunches, side dishes and gatherings.
Prepare quinoa according to package directions.

When the quinoa cools, dice all the vegetables, and add them to the quinoa with a squeeze of the lemon.

Drizzle with olive oil and red wine vinegar. Season with sea salt and freshly ground pepper to taste. Add more lemon juice, if needed. Top with parsley.