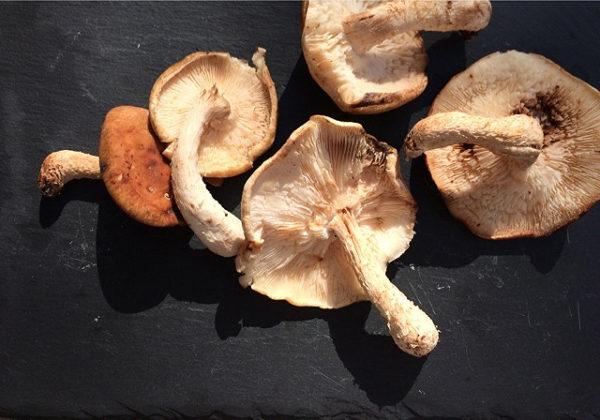 With every In the Nude post, I'll be breaking down the walls of intimidation that separate us from the plants we should be eating and enjoying without preparing them to the point that we rob them of their natural properties and benefits. This month, I'm stripping down the mushroom. No rolling it in batter, deep frying it, or drowning it in a creamed soup or casserole. Here you'll find mushrooms – simply NUDE.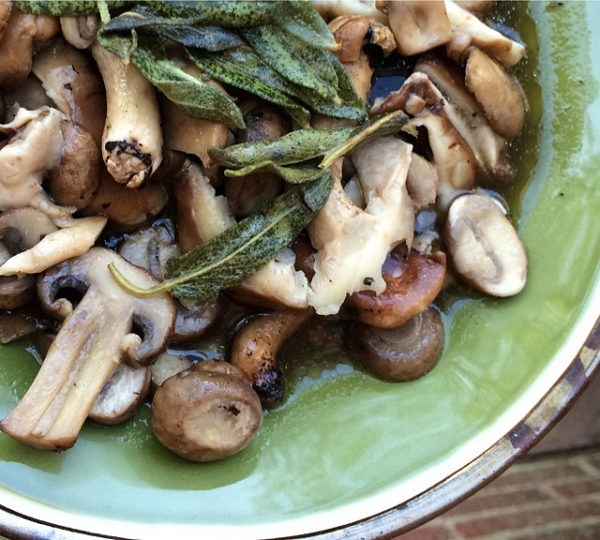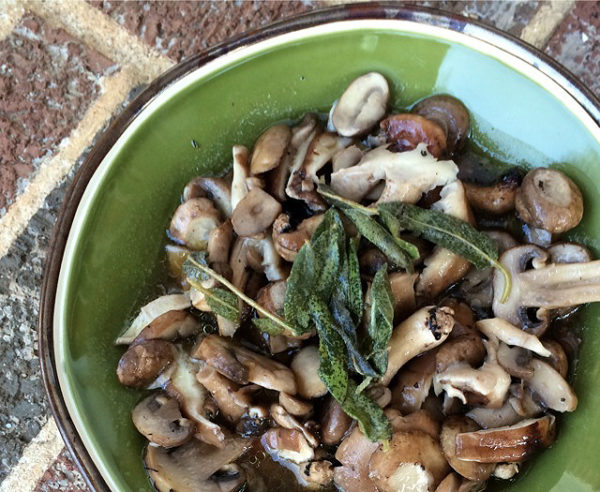 Mushrooms are interesting because they are neither plant nor animal. They exist in their own separate class called fungi. Mushrooms are a great source of the B vitamins riboflavin (B2), pantothenic acid (B5), and niacin (B3). B vitamins help provide our bodies with energy and play an important role with our nervous system.
Pantothenic acid (B5) – helps with the production of hormones and plays a role in our nervous system
Riboflavin (B2) – helps maintain healthy red blood cells
Niacin (B3) – promotes healthy skin and digestion, and also keeps our nervous system running properly
Mushrooms are also high in minerals selenium, copper and potassium.
Selenium – works as an antioxidant to protect our cells from damage that might lead to heart disease, cancer or aging.  Antioxidants are also helpful in boosting our immune system. Mushrooms are among the richest sources of selenium in the produce aisle.
Copper – helps make red blood cells that carry oxygen throughout our body.  It also plays a role in keeping bones and nerves healthy.
Potassium– an electrolyte that helps maintain normal fluid balance in the body.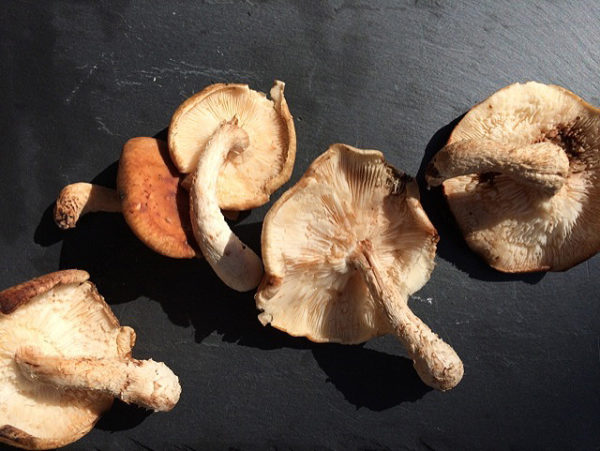 I'm going to let you in on a little secret of how to always have healthy side options at hand: you may have to keep your clothes on normally, but you should be stripping down your produce regularly! I purchased some local, seasonal fruits and vegetables over the weekend at the farmers market and cut them up on Sunday night, so they'd be ready to go for the week.  I have been grilling out a lot now that the weather is warmer, and this mushroom side dish is a great accompaniment to any meat on the grill.  They can simmer on the stove while you enjoy time outdoors with your friends at the grill. Leftovers can be kept in an airtight container and enjoyed during the week. These mushrooms actually taste best the next day!
Meal prepping isn't really my thing, but I practice what I preach, and when I take the time to grill meat and cut up fruits and veggies, my week is much, MUCH less hectic. It is great not having to worry about what to make for dinner.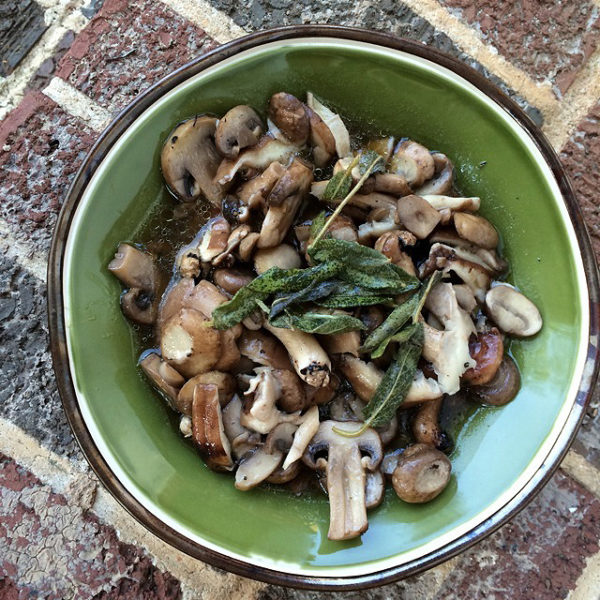 I am constantly thinking about new, fresh ways to incorporate seasonal produce like mushrooms into my diet.
Brush the caps of each mushroom with a clean sponge. Remove and discard the stems and slice.

Heat olive oil in a saucepan and sauté for 5 minutes. Add wine, salt, and pepper and cover to simmer for 8 minutes.

In the meantime, heat butter on medium and sauté sage for 5 minutes or until "crispy."

Just before serving mushrooms, sprinkle with a little more salt and pepper and top with the crispy sage.