Well the bachelor is finally over.  I just don't know what I am going to do with those two hours of my time that was dedicated to Ben.  How did you all feel about his decision? I just hope Jo Jo's brothers are staying in the big D because that was a pretty big letdown.  I would so much rather talk about this right now than how Donald Trump is doing in the election.
Okay back to the bachelor – I loved Lauren.  She was best with the family, but Jo Jo had WAY better fashion sense. I just wanted to grab Lauren and give her a pair of jean shorts a size bigger because her walk even looked painful.  I totally would love to see Jo Jo's closet because she had quite a few hot little numbers on the show that I would love to get my hands on!
Some interesting facts that I picked up:
Jo Jo's mom drinks champagne straight from the bottle.  Or maybe her sons drove her to it when Ben visited the fam.
Ben's short shorts.  Those weren't such a bad thing.
Totally knew Lauren was going to get the proposal because you could see the sunset when she was flying in the helicopter.
Why do the girls always talk first?
Why didn't Ben know when to just shut up after he dumped Jo Jo? He should have just shut up.  That was the worst.
What the heck did Lauren mean when she said she just wanted to "date" Ben awhile? Didn't she just agree to marry him? I wonder how long this will last…. anyway on to food!
I have had several of you ask about this recipe for coconut pancakes on Facebook and Instagram, so I want to make sure and get this out for you! These pancakes are grain-free and they are perfect topped with berries and real maple syrup. On a visual note, I love how real maple syrup hits the pancake.  If you make enough, every day can be pancake Saturday!
The Fluffiest.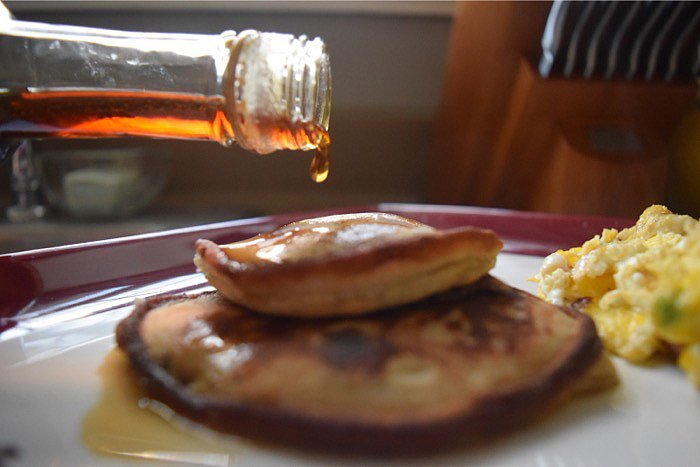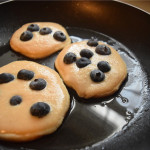 Servings

Prep Time

2-3

10

minutes
Servings

Prep Time

2-3

10

minutes
Whisk eggs, milk, and vanilla in a small bowl.

Heat coconut oil in a small saucepan over low heat until it becomes a liquid and add it to the wet ingredients.

Whisk dry ingredients in a separate bowl.

Add the dry ingredients to the wet ingredients. Stir with a fork until no more lumps remain.

Grease griddle or skillet with coconut oil and set heat to medium.

Drop spoonfuls of the batter onto the skillet, cook 3-4 minutes and flip. Cook 1-2 minutes on the other side until it is cooked through.

Serve hot with your favorite toppings! Berries, chocolate chips, coconut, REAL maple syrup!