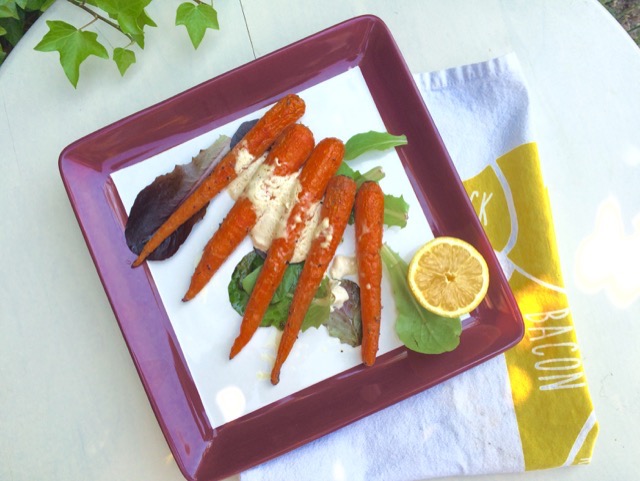 I've been on a Mediterranean kick lately, visiting one of my favorite places in town, Pita House, nearly twice a week.  Then my friends over at Simply Ghee sent me their latest flavor, Black Garlic. Baba Ghanoush on Monday.  Baba Ghanoush on Wednesday? Still good, but I needed to break this pattern.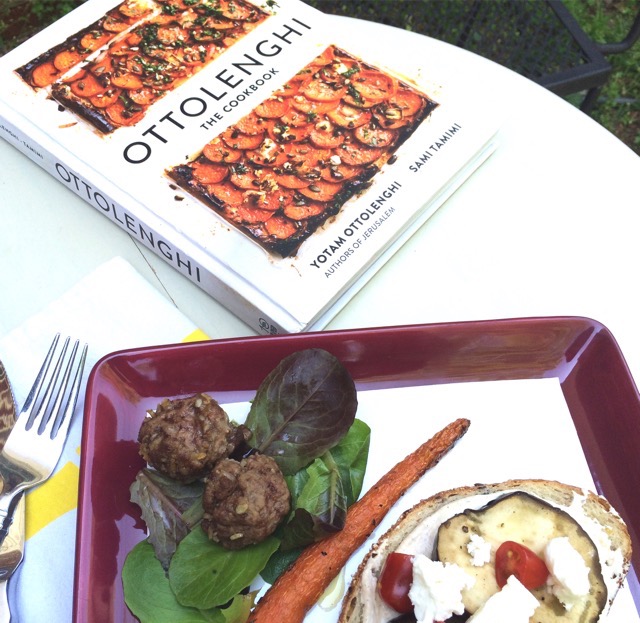 I've been craving brunch lately.  The kind that makes you say OHMYGAH. Like avocado toast — only fancier. So, I decided to create my own, PD-Approved brunch inspired by Mediterranean food and made possible with this yummy Black Garlic Ghee from Simply Ghee!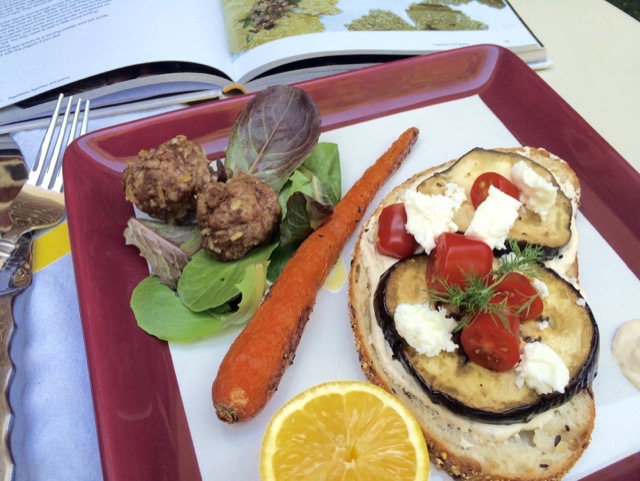 The result was extraordinary, which means I'm going to share exactly how this dish came to life. For THIS toast topper, the sauce is made from Greek yogurt and Black Garlic Ghee, so it is full of healthy fats and protein.  Putting it on sprouted bread completes it, making it full of fiber to give you plenty of energy and keep you full and satisfied.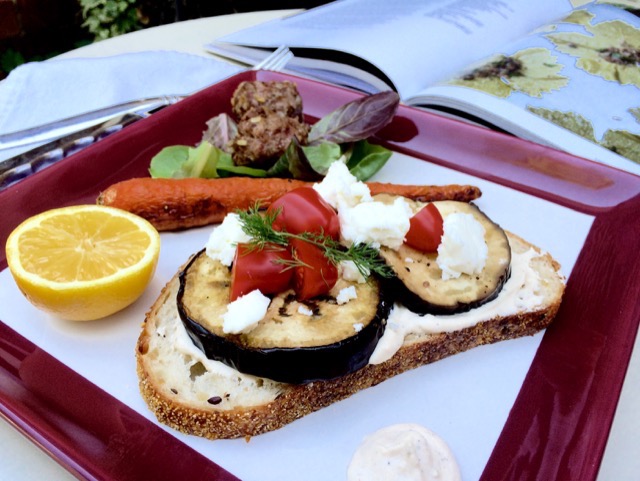 Protein. Healthy fats. Fiber-packed whole grains.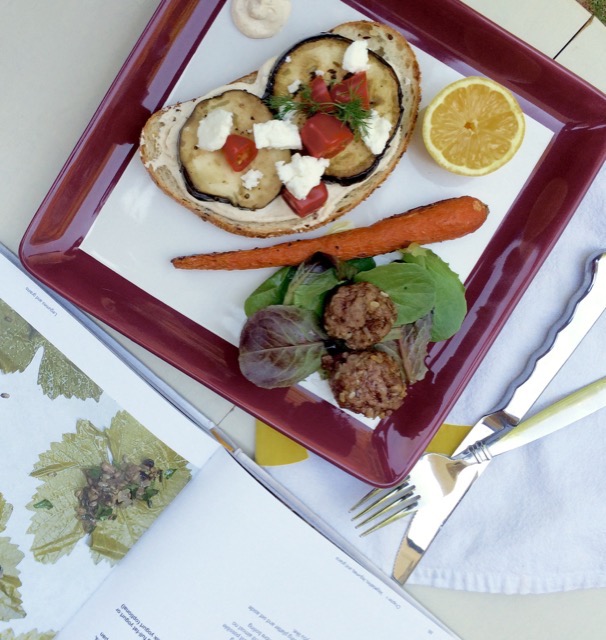 Remember the most important meal of the weekend. BRUNCH. Check out the recipe below!
Follow my blog with Bloglovin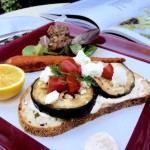 Author: Wendie Schneider RDN, LD
Servings

Prep Time

2

5

minutes
Servings

Prep Time

2

5

minutes
Author: Wendie Schneider RDN, LD

Servings

Prep Time

2

5

minutes

Servings

Prep Time

2

5

minutes
Black Garlic Yogurt Sauce
Preheat oven to 475. Slice eggplant, brush with olive oil, sea salt and pepper. Place evenly on a baking sheet and roast for 25-30 minutes.

To make yogurt sauce, combine yogurt and ghee, squeeze lemon and add salt and pepper. Adjust seasonings as needed. You may want to heat the ghee slightly to help it mix.

Assemble: Toast, black garlic yogurt sauce, roasted eggplant, feta, tomatoes, dill