Happy Thanksgiving! I know you all are probably laid back watching the Dallas game right now, and most of you are gearing up for the USC/Clemson game Saturday night.  Before you stuff yourself with Thanksgiving leftovers again tomorrow, hold the line!
I have a recipe makeover.
Take a walk, drink lots of water, stimulate your digestive tract!  Okay maybe I went a little too far with that one, but I am a dietitian, and we talk about digestion all day long.
This year, I went to a friends home for a traditional dinner.  I was asked to bring the broccoli casserole, and she sent me a link to a recipe.  If any of you know me, you know that I march to the beat of my own drum, and not only that but I can't follow a recipe to save my life! I'm always trying to throw in this, or add a little bit of that.
So I click on the Pinterest link for the broccoli casserole, and I scan the ingredients.  Velveeta??!! Cheese Nips???!!!  How can I possibly uphold my standards as the Pantry Doctor and bring a dish with these frankenfoods? I think it is time for a little recipe makeover.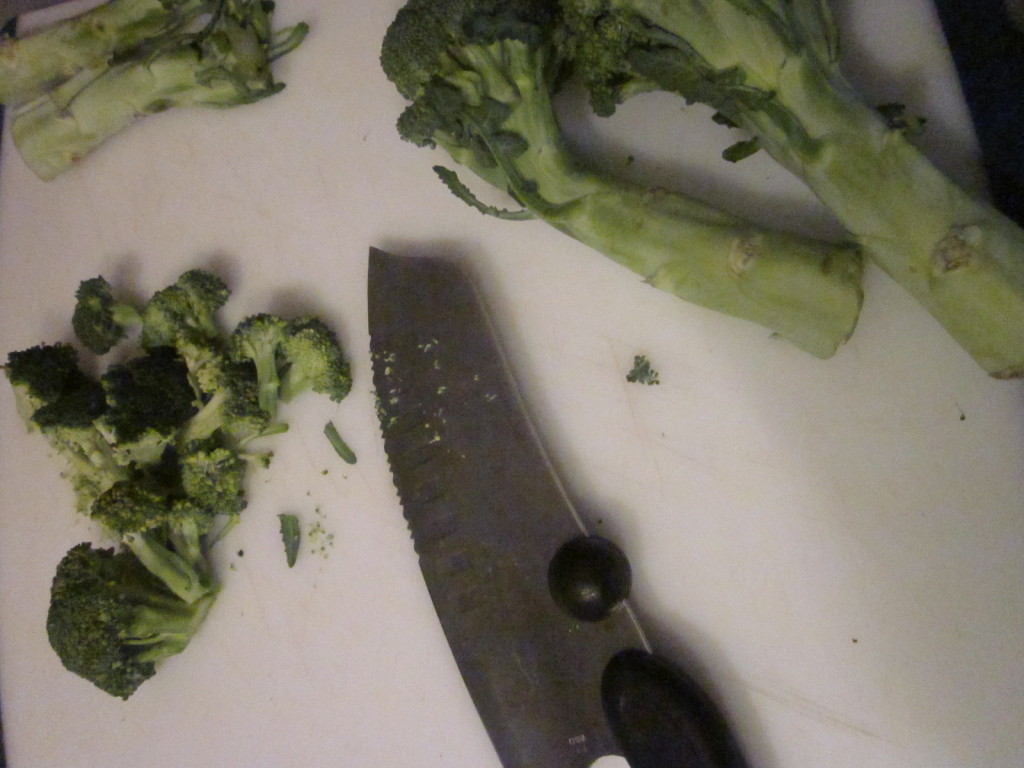 So I kept one ingredient..the broccoli.  The recipe called for frozen.  I bought two crowns of fresh broccoli, and chopped them up.  Broccoli was the only vegetable that the recipe called for.  This wasn't good enough for me, so I performed what some of you now know as "Fridge Diving".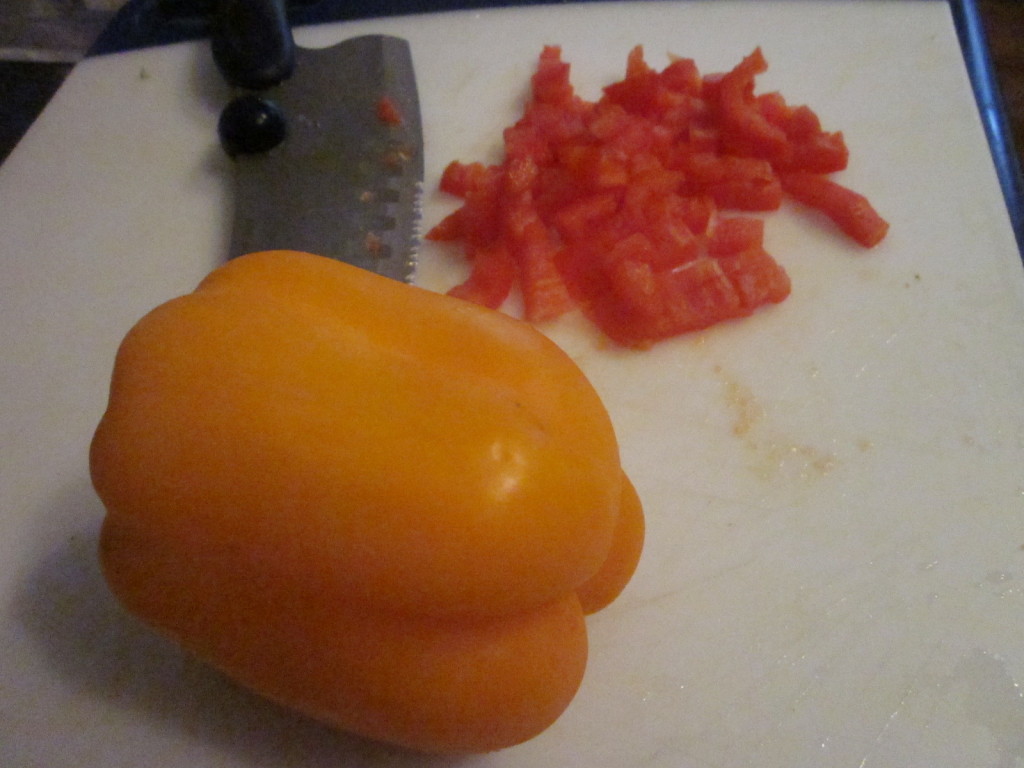 I had a beautiful yellow and red bell pepper so I decided this recipe needed a little color.  I chopped both of these up and threw them into the bowl with the broccoli.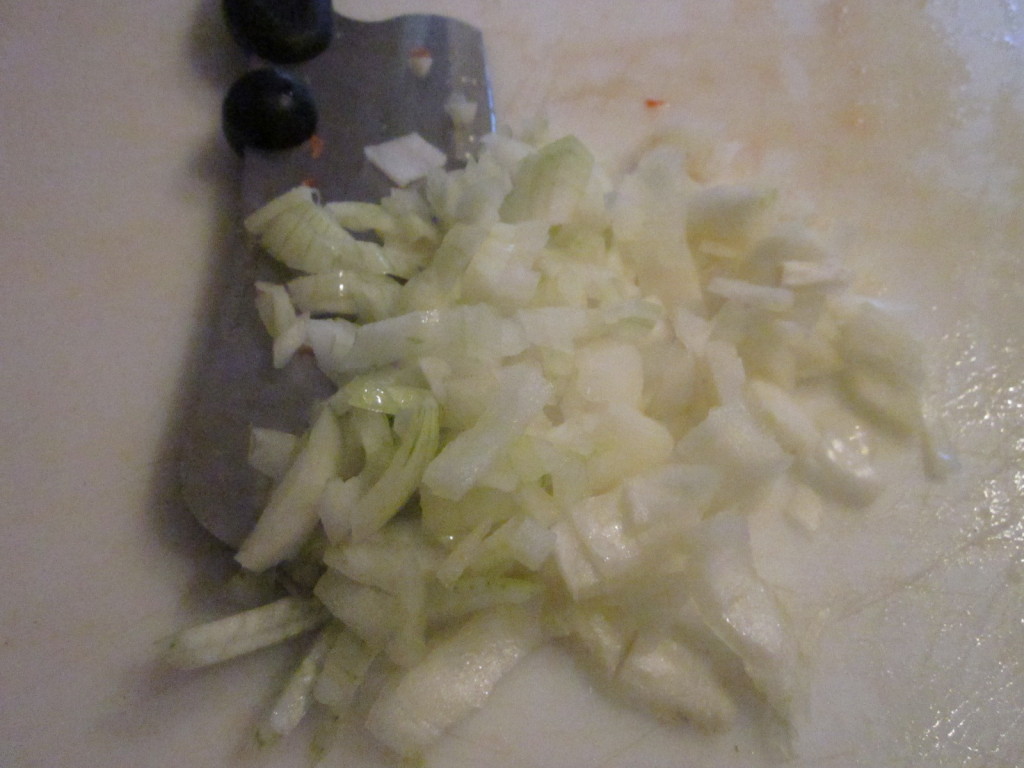 Next, I chopped a small onion. This went into the bowl as well.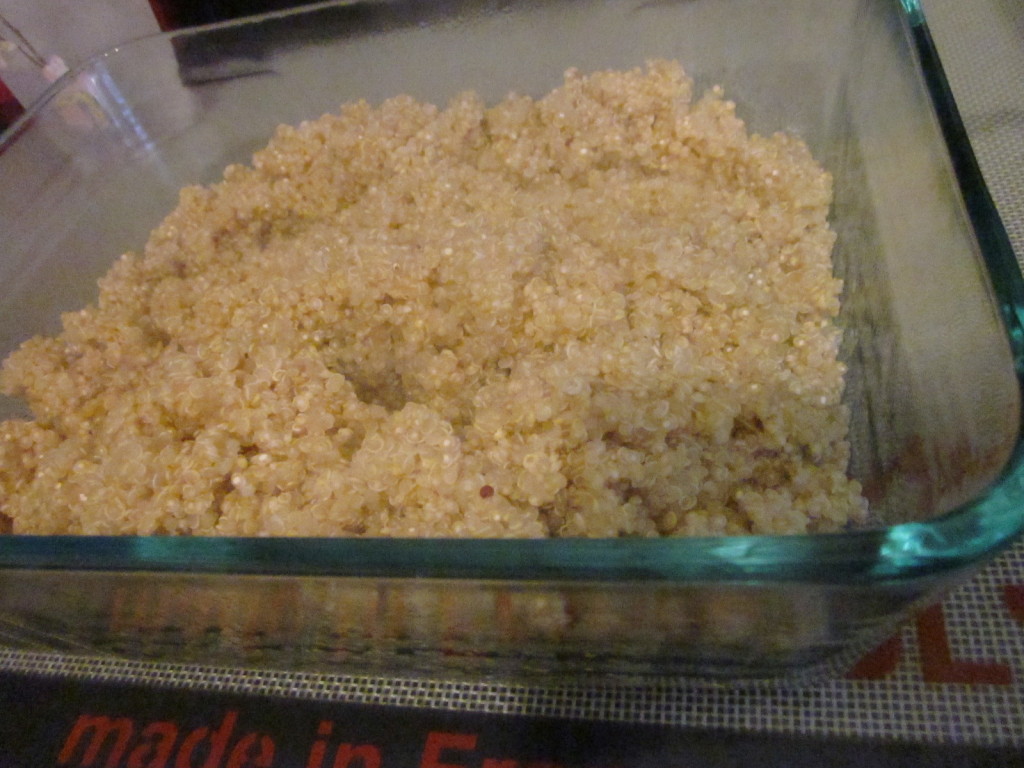 Instead of rice, I used quinoa.  Quinoa is a protein-rich grain that has twice as much fiber as other grains such as pasta or rice. I used 1 1/2 cups of quinoa, and cooked it according to the package directions and set it aside.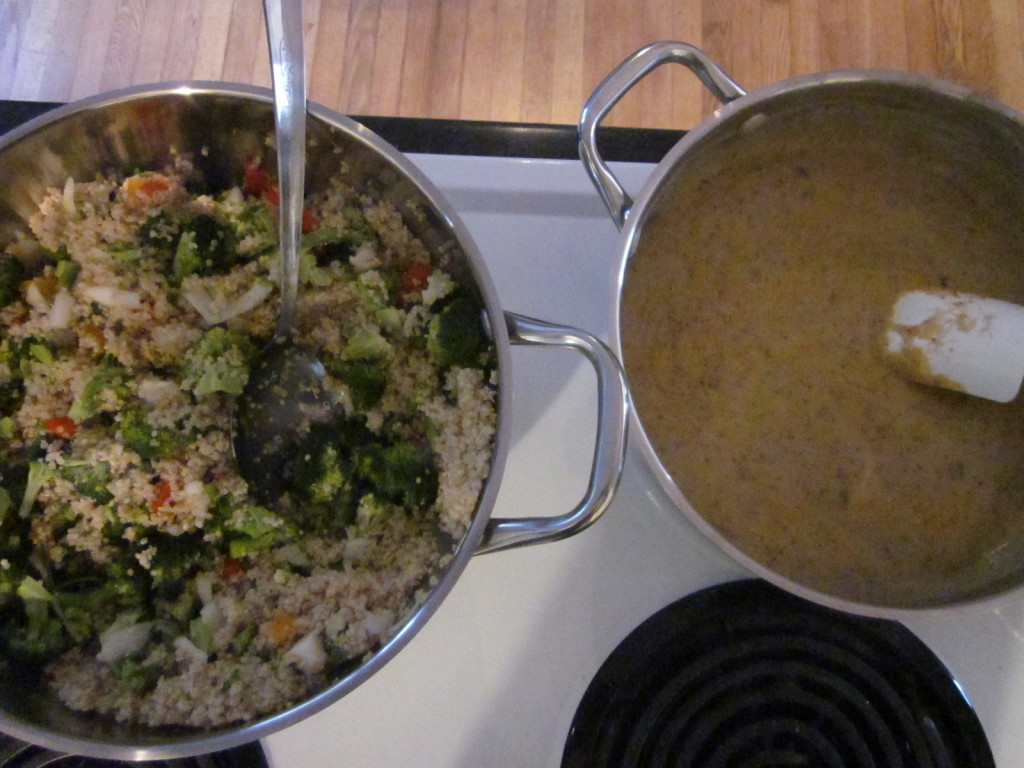 At this point, I boiled the vegetables for 3 minutes, then added them to the quinoa.  Now, the original recipe called for cream of mushroom soup. I found organic portabello mushroom soup from Trader Joe's, and added 1/2 cup of milk.  Season it up as you wish with salt and pepper.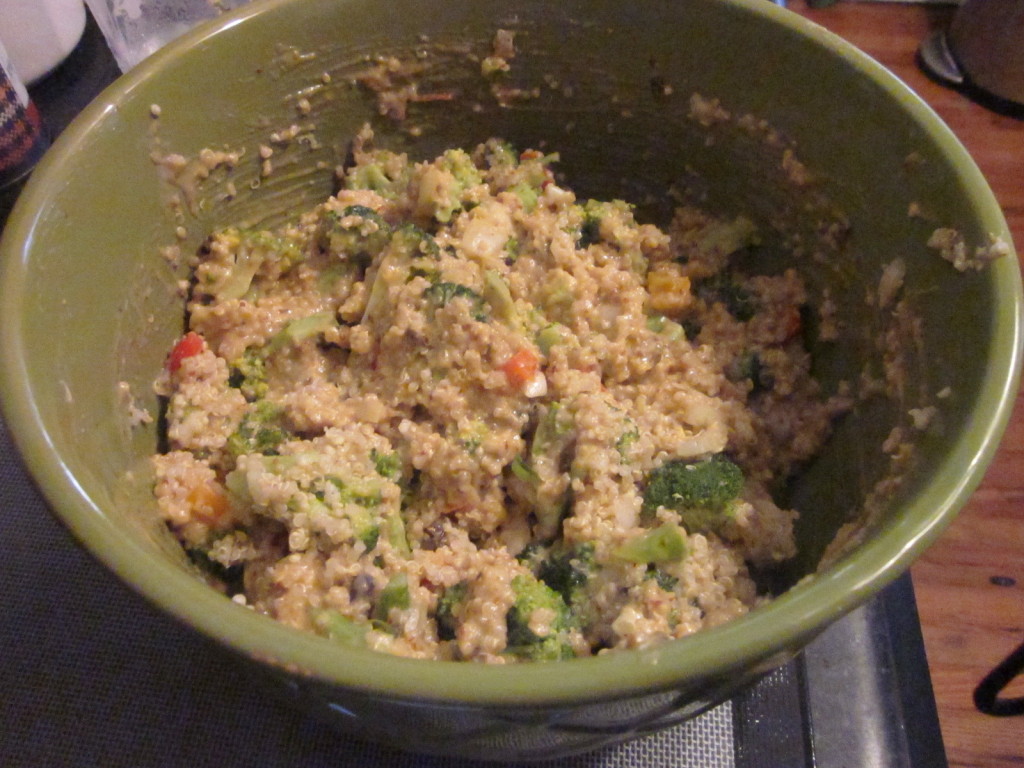 I mixed the veggie-quinoa mixture and the liquid mixture to coat all of the vegetables.  Look how colorful! Can you imagine what it would have looked like with a log of Velveeta melted into it? I don't think so.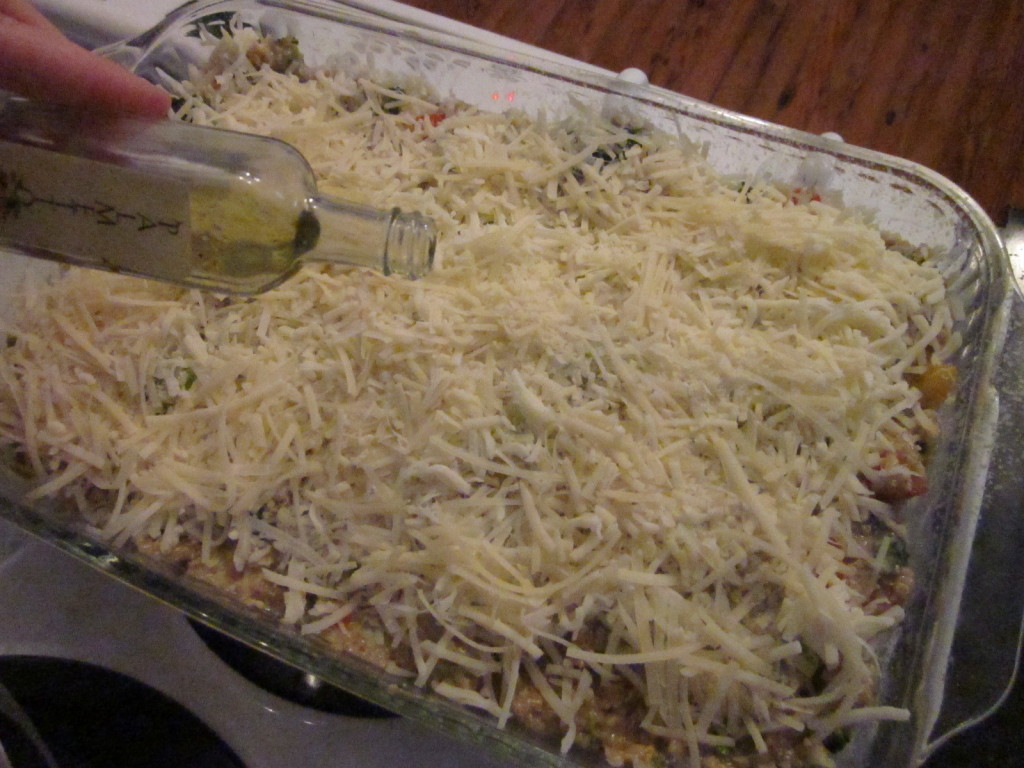 I didn't want to be a total jerk, so I added some mozerella (about 1 cup), and some parmesan (1/2 cup).  Before I put it in the oven, I drizzled it with white truffle oil from Palmetto Olive Oil.
What other dishes would you like to see as a recipe makeover? [sc:apple]
Follow my blog with Bloglovin
Busy? Stressed?
We know the Holidays get crazy. We get it. You barely have time to breathe. So join us for our FREE 5-day holiday stress less challenge and lets do this together! Get your copy and start with us today!