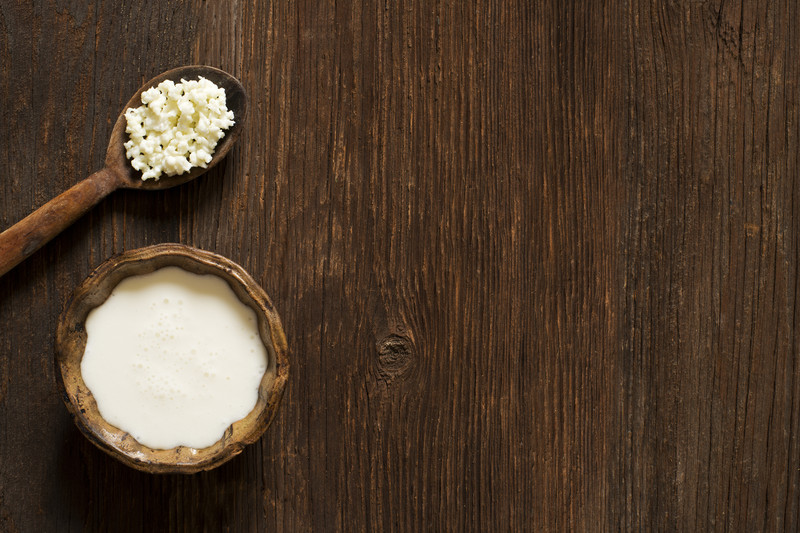 I wrote my very first article for this blog on kimchi from Trader Joes and called it "A Peek into My Pantry : Kimchi" back in 2014. I decided to do a little blog "Spring cleaning" this week and I started with this very first blog.  Wow did this old post need refreshing!!  So much that I ended up wiping out all the information (and terrible pictures!) and started from scratch.  First of all, why was I just writing about kimchi when there are a whole host of ways to get probiotics? I'll give you a fresh peek into my pantry and my favorite ways to incorporate probiotics.  First thing is first.
Q: Why should I incorporate fermented foods into my day?
A: Fermented foods are a healthy source of probiotics.  Our gut is a house for naturally occurring "bad" bacteria and yeast. Probiotics are the army of "good" bacteria that help balance it out and maintain a healthy digestive system.  I can't even begin to calculate the number of bacteria that live in our gut.  Billions!
Let's take a look at the different types:
Lactobacillus – there are more than 80 species of lactobacillus.  Lactobacillus acidophilus is the most well-known.  This bacteria resides in the intestines where it helps with the absorption of food.
Bifodobacterium– This particular strain of bacteria can help repair stomach ulcers caused by the "bad bacteria" H. Pylori.
Streptococcus- this bacteria is used as a starter culture in fermented foods, yogurts, and cheeses. It has also been used for relief of stomach cramps, diarrhea, and other GI issues.
Bacillus coagulans – this is used for treatment of GI disorders including traveler's diarrhea, inflammatory bowel disease (IBD), and irritable bowel syndrome (IBS).
Many things may affect gut function including diet, lifestyle, stress, and antibiotics.  Adding some healthy probiotics back into your diet can balance out the bad bacteria overgrowth caused by these things.  Lets look at antibiotics as an example.  Antibiotic prescriptions are written freely among physicians.  It is important to know that antibiotics are "anti" everything.  They get rid of both the good and the bad bacteria living in our gut. Prescription antibiotics are not the only ways that we are ingesting antibiotics.  We are also getting them from meat, fish, eggs, and poultry through much of the factory farming used for US food supply. This is why it is important for us to be mindful of how we are sourcing the foods that we are consuming each day. We should consume foods that promote a healthy gut flora to prevent all of these medical conditions and we can do this by incorporating more fruits, vegetables, and fermented foods into our daily eating patterns.
I have gathered many of my favorite fermented products and have done the work for you so you don't have to waste your time trying to figure out where to get these items! Happy shopping!
Fermented Foods Grocery List
No. 1 Farmhouse Culture Gut shots | Fresh Market.  
No. 2  Wallaby Organic Kefir | Whole Foods 
No. 3  Hacho Miso | Earthfare or here in my store
No. 4 Mother-in-Laws Kimchi | Trader Joes, Whole Foods, Fresh Market.  My favorite is the Daikon Radish. 
No. 5/6  Bubbies | Earthfare, Swamp Rabbit Grocery, Whole Foods, Fresh Market and here in bulk 
No. 7 Good Belly Shot | Fresh Market and Whole Foods
No. 8 Lightlife Tempeh | Trader Joes, Whole Foods, Earthfare
xoxo, Wendie
Busy? Stressed?
We know the Holidays get crazy. We get it. You barely have time to breathe. So join us for our FREE 5-day holiday stress less challenge and lets do this together! Get your copy and start with us today!