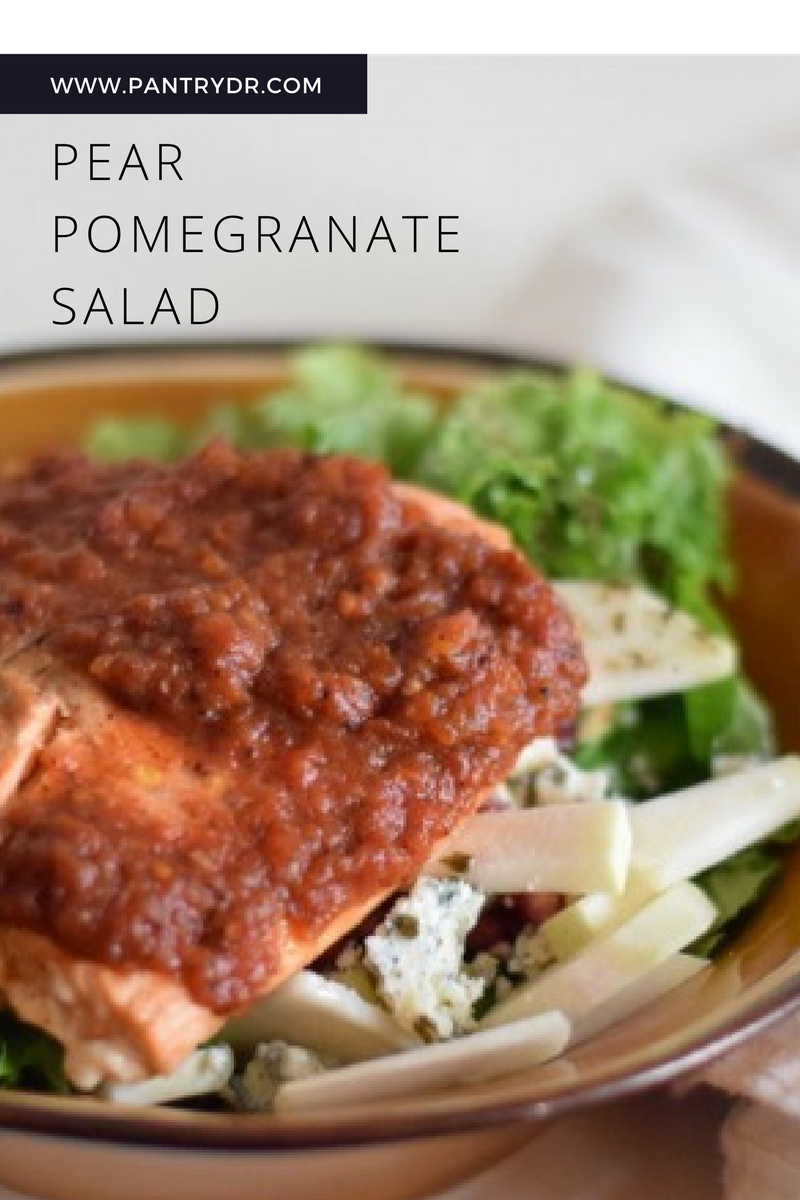 I hope everyone that celebrated Thanksgiving here in the US this week had a spectacular time with their loved ones! Now that one Holiday is over, I am ready to focus on Christmas!
Can I get an amen?! I'm heading out to pick out my tree today!
This is one of my favorite times of the year! My head hurts a little this morning from a wedding celebration last night, and I feel a little groggier than normal with all the food and festivities that made up this past week.  You are not alone…I (and every other person in the US) am right here with you.
If you have never completed a PD inTENsive Reset with us, now is the time! We have another 5-day mini reset December 5-9th! All you need to do is download the ebook and program and become part of our Facebook group for support.
This pear pomegranate salad is one of my favorite quick and easy salads from another project that I am excited to tell you all about!  It a mixture of sweet and tangy that I can't get enough of!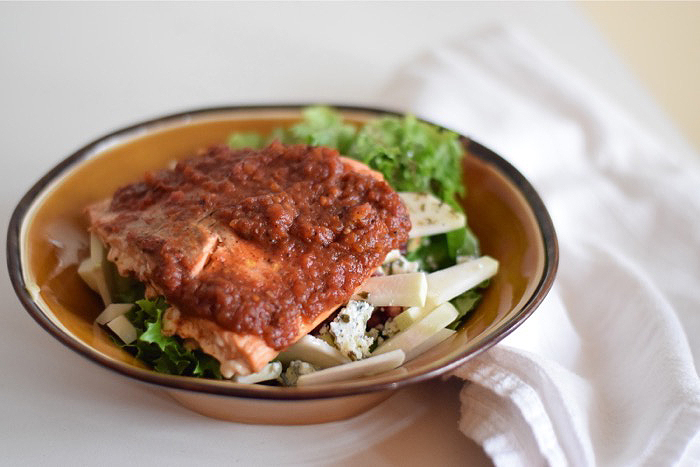 Pear Pomegranate Salad. 
My love for a big, hearty bowl should come as no surprise.  If you have been following along on the blog, then you know I have had many meal-in-a-bowl type salads including this Superfood Autumn Harvest Salad,  and this Mediterranean Quinoa Salad and how to build-a-bowl. 
Yes, its safe to say I love a big nourish bowl for a meal. 
This week, as I prep for lunches, I wanted to put together a simple salad with some of my favorite seasonal flavors from pomegranate, pear and pecans, and purple kohlrabi I discovered at our local market.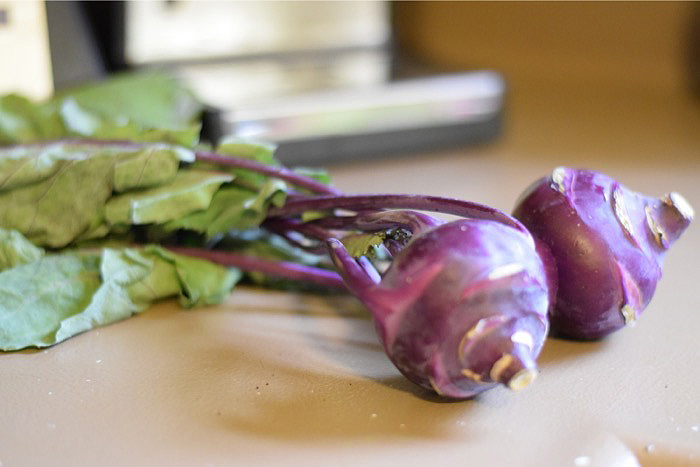 I chose salmon as my protein topper, but chicken, fish, or tempeh are all perfect options as well.  This salad is bursting with flavor from the antioxidant-rich pomegranate seeds, blue cheese, and balsamic dressing. If you aren't a fan of blue cheese, then you can swap it for feta or goat.  Add your favorite toppings and get creative!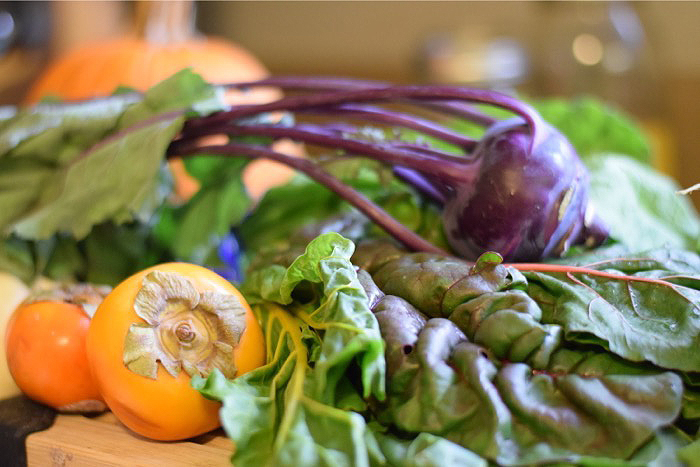 I recommend making enough to portion out for salads through the week.  I usually prep out 4 and store in the fridge in individual containers.  I've had clients tell me that it is overwhelming to look into their fridge and see a pile of veggies and greens.  If you get the salads made and portioned, it is so much easier to see a container all ready to go for lunch.
Are you a fan of pomegranate seeds? What are your favorite toppings for salads? I would love to read them in the comments below!
Ingredients
2 c Mixed Greens
¼ cup chopped hazelnuts or pecans
½ cup chopped celery
1/2 cup purple kohlrabi (optional)
¼ cup pomegranate seeds
2 oz blue cheese crumbles
Instructions
Layer and store in containers for salads during the week. Top salads with protein if having for lunch (chicken, fish, egg, tempeh)
https://pantrydr.com/pear-pomegranate-salad/
Have a lovely Sunday!
xx, Wendie
Busy? Stressed?
We know the Holidays get crazy. We get it. You barely have time to breathe. So join us for our FREE 5-day holiday stress less challenge and lets do this together! Get your copy and start with us today!