J Christopher's Blueberry Crunch Cakes
are huge, fluffy pancakes are made with blueberries and granola mixed into the batter. If you have ever been privileged enough to brunch at J. Christophers, a franchise based in Georgia, you know that the J Christopher's blueberry crunch cakes will change your life– and your waistline if you go often enough.  I love indulging in brunch on the weekends, and pancakes are one of my very favorites so I decided to make a PD approved version of these beauties.  I started with my go-to pancake mix: Orgran buckwheat pancake mix.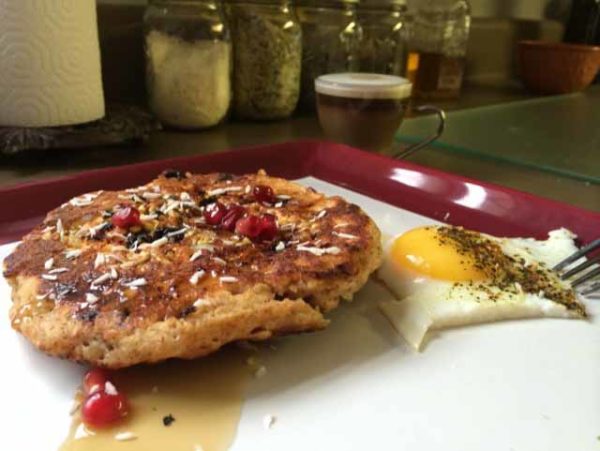 Follow recipe according to package directions and add these PD additions to make what I call Pantry Doctor antioxidant filled crunchcakes.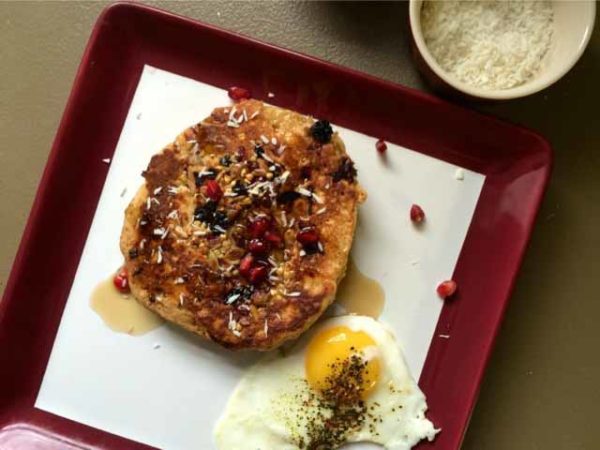 PD additions include:
Pomegrante seeds from Trader Joes
Fresh blueberries
Tree of Life Granola
Unsweetened coconut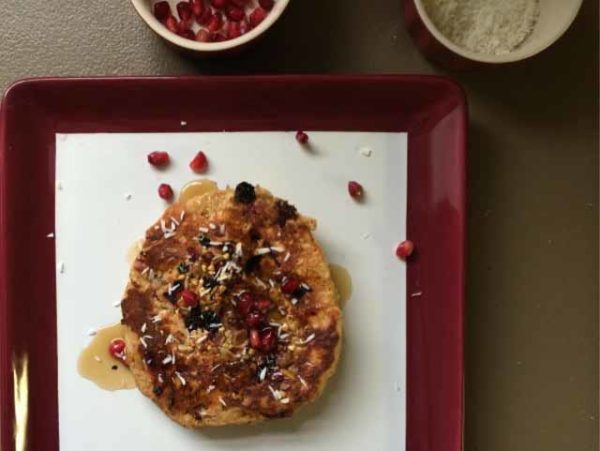 *Tree of Life- I love this brand of granola because it is one of the very few that I can find without any added canola, soy, or other inflammatory oils.  I found it at Whole Foods, and it is a local brand from Georgia.  Click here for a great recipe on how to make your own to save on cost.
If you ever happen to find yourself in Savannah, Athens, Macon, or Atlanta, you are doing yourself a favor to add J Christophers blueberry crunch cakes to your itinerary. [sc:apple]


Follow my blog with Bloglovin