Hi friends! Happy Thursday.  I hope you are having a fabulous morning.  I heard you loud and clear when I sent out my survey to see what you wanted to see more of in 2016.  RECIPES. RECIPES. RECIPES.
Ever since I was little we have had the same Christmas traditions.  We would drive around and look at Christmas lights, frost and decorate sugar cookies, trim the tree, and always have a Christmas meal with the family.  Life has gotten a little hectic lately to say the least.  I did trim the tree using this fabulous idea that I found on Pinterest, and will be making sugar cookies this weekend! With all the parties and festivities, I wanted to share some healthy holiday recipes from other bloggers and dietitians in this Holiday Survival Recipe Roundup.  Maybe you will find something healthy to take to your party this weekend! In the meantime, stay tuned for many more recipes from yours truly in 2016.  For now, check out these fabulous dishes that I am so happy to share with you all in my…
Holiday Survival Recipe Roundup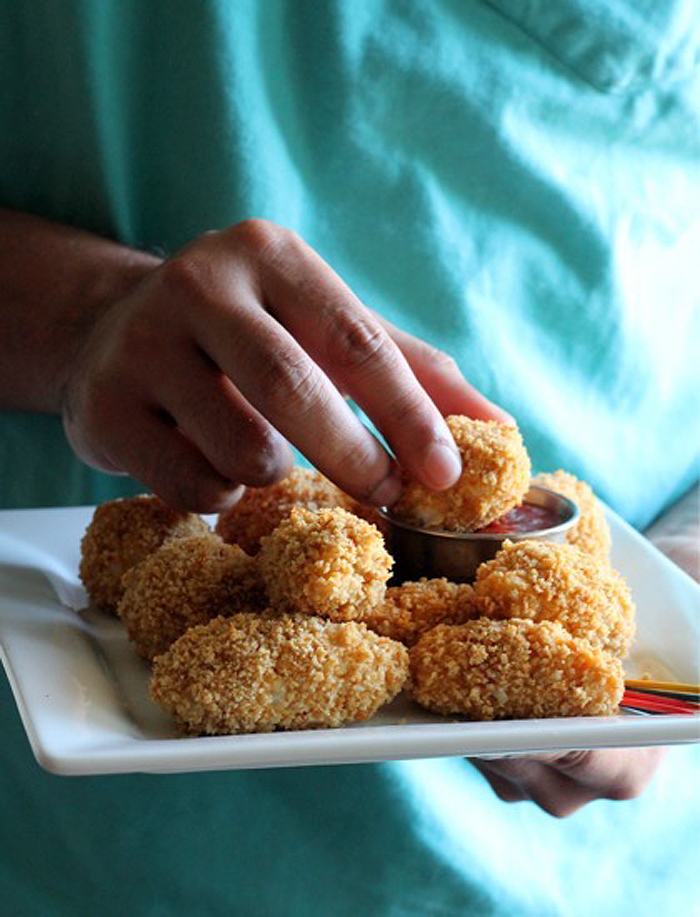 These Cauliflower Hummus Bites   by Dixya over on Food Pleasure and Health are an easy, healthy appetizer for all those parties!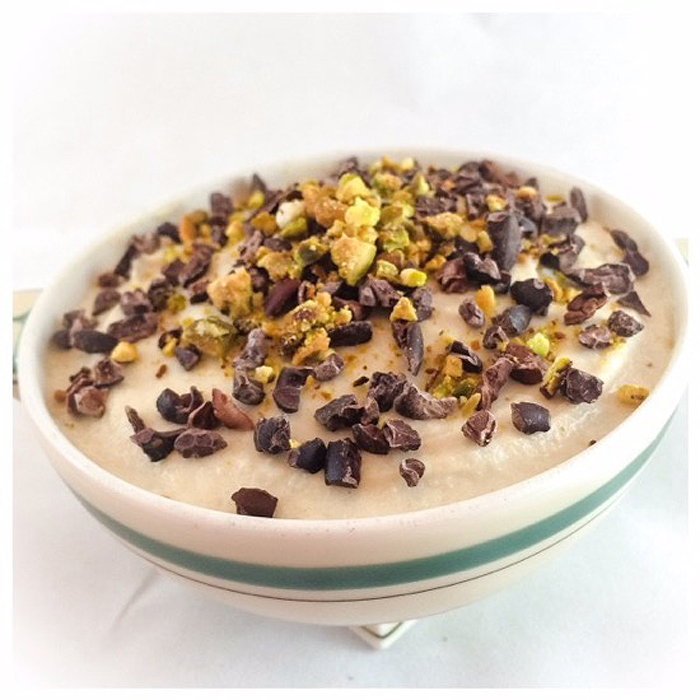 Ground almonds and cashews make this creamy Vegan Cannoli Dip from Emily Kyle Nutrition!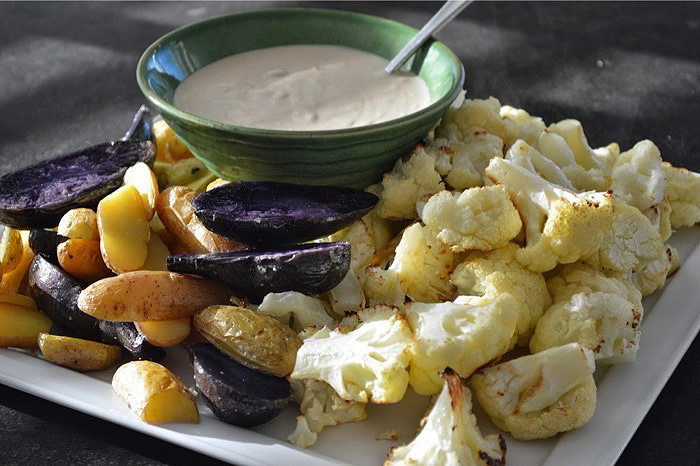 Holiday party apps- Oh my! These Veggies with Tahini Dip from the Nourish RDs!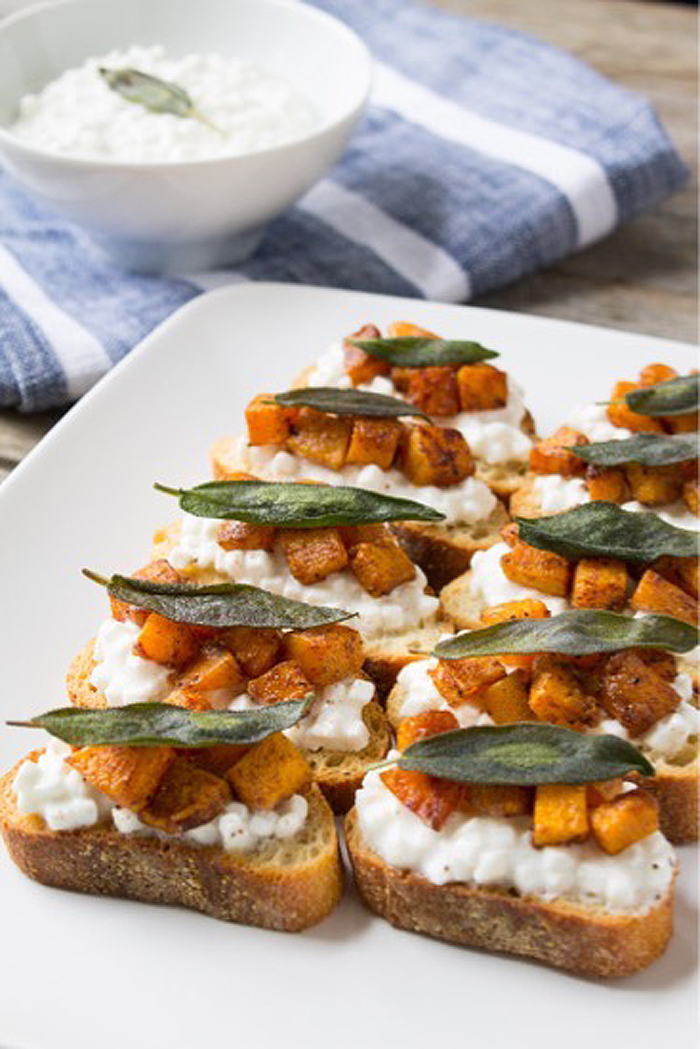 These butternut squash and sage crostini from Kara Lydon are a little sweet, a little savory, and a LOTTA DELISH!!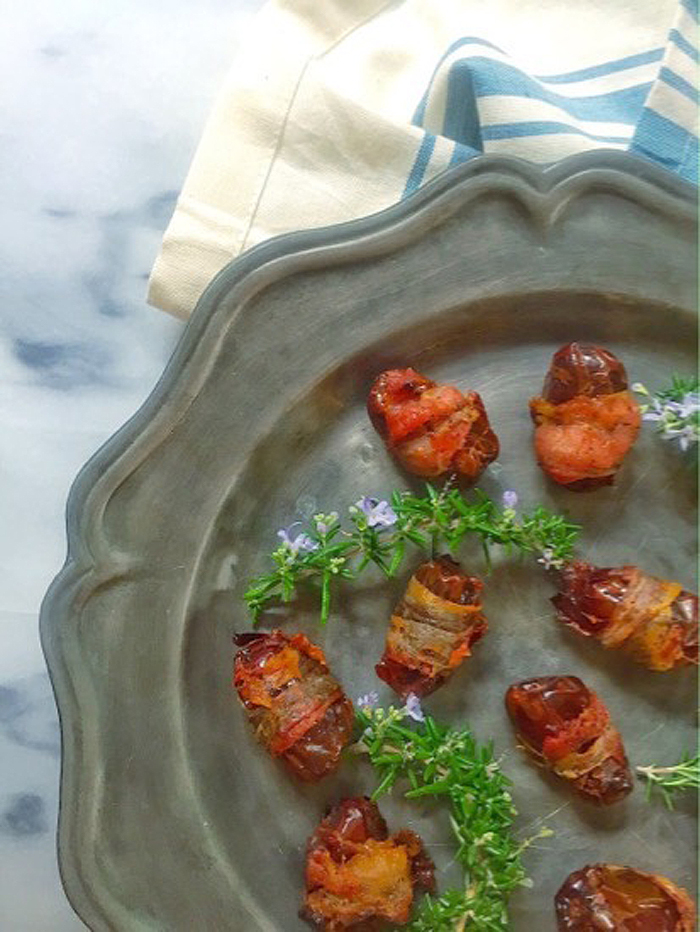 These pancetta-wrapped dates from Mom's Kitchen Handbook are like "pork-crack"!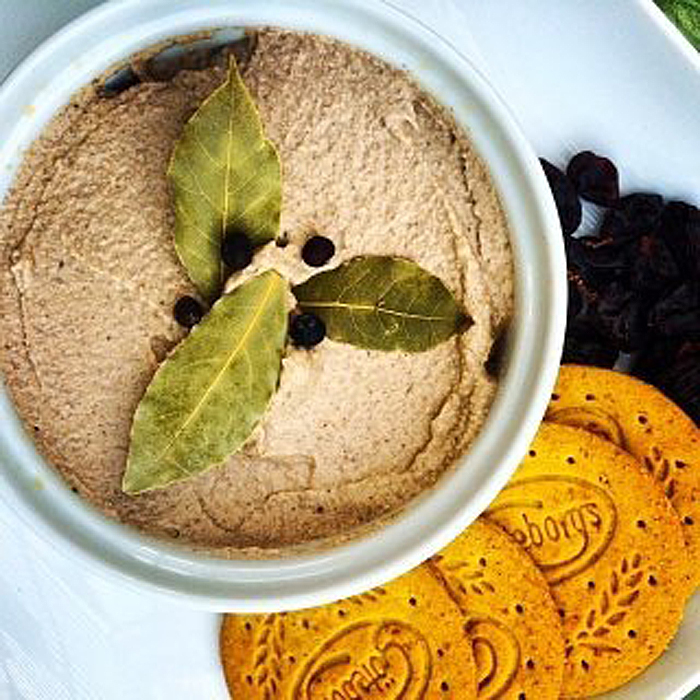 All the flavors of pate in this plant-based version! Sharon Palmer the Plant-Based Dietitian has outdone herself with this recipe using eggplant and pecans!
No matter how busy your day, this roasted beet and poppyseed hummus can be mixed up in a cinch.  Katie Cavuto of Healthy Bites gives us two options, and one is semi-homemade!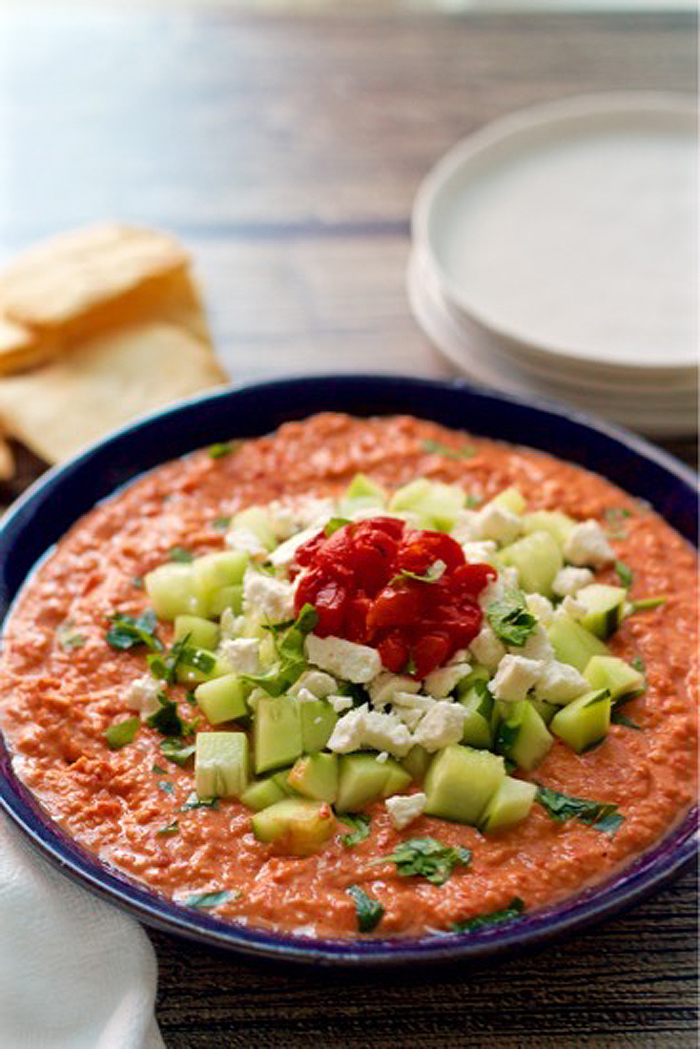 Every party, every celebration, every gathering this season needs this Roasted Red Pepper Hummus from Kathryn of Family Food on the Table.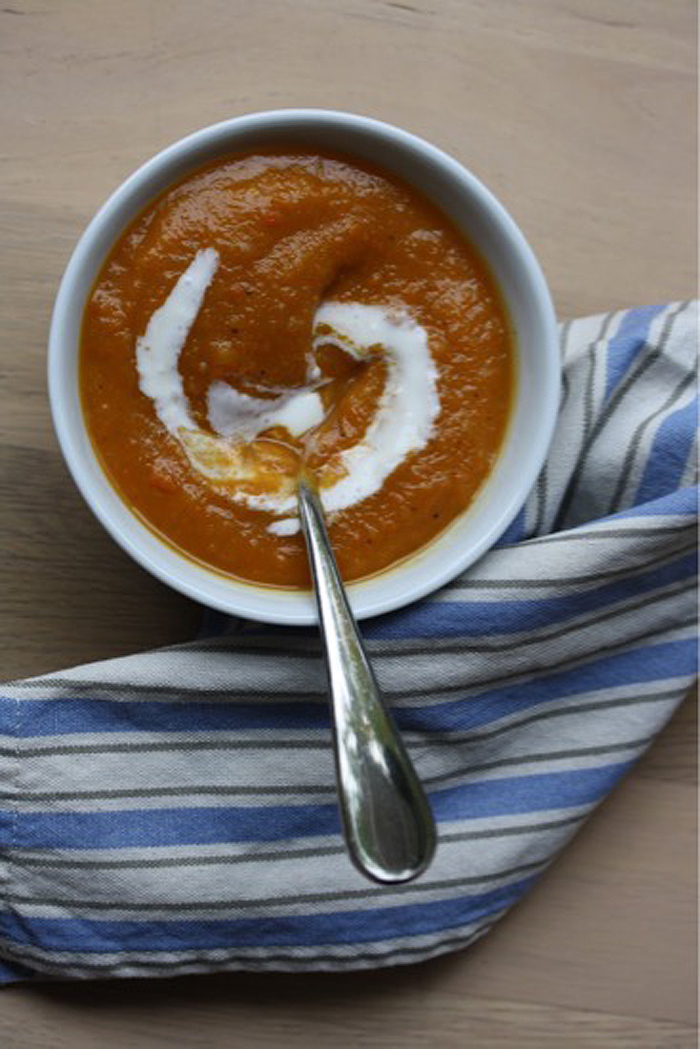 This Butternut Squash Soup feels creamy and indulgent, but it is packed with loads of veggies! This would make a fab first course, or look great served in little shooters at a cocktail party!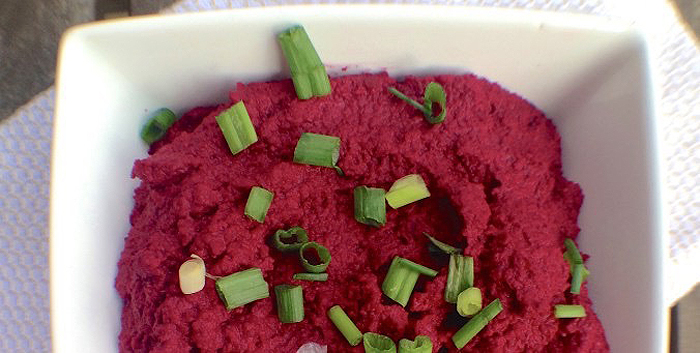 This Spicy Black Bean Beet Hummus recipe from Steph over at the Grateful Grazer could make all you beet-haters out there cross over to the other side!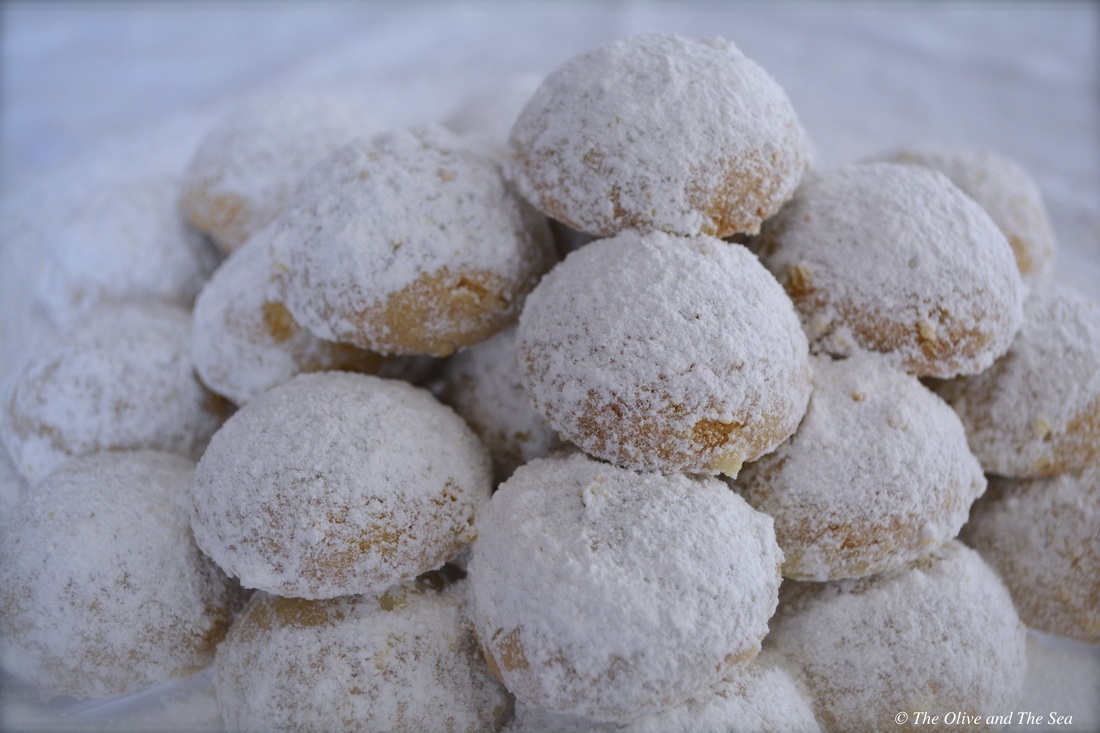 I am making these traditional Greek shortbread cookies from Ashley over at The Olive and the Sea this weekend! The interesting thing about these cookies is that they use olive oil, which makes it that much more suitable for vegans! For more about the benefits of olive oil, see Ashley's guess post here.
This kale salad from the Nutritionist Reviews uses spicy pecans, apples and butternut squash.  Pesto Parmesan Spaghetti Squash from Amy Gorin is a great low-carb side to replace pasta dishes or heavy fat-laden potato dishes.
If you didn't take my survey to find out what you want to see more of on the blog next year, you can find it here.  It is 3 simple questions, but gives me a BIG idea of what you are into and what you just don't give two cents about.  So hop on over and take this survey because I have big plans for 2016, and want to continue to make this blog better! Thank you so much for sharing your feedback with me!
I hope you get to try one or all of these recipes and when you do, I would love for you to leave a comment and let me know how it was, or share your photo with me over on Instagram using the hashtag #PDapproved or #producebeforepills
xoxo-Wendie
Busy? Stressed?
We know the Holidays get crazy. We get it. You barely have time to breathe. So join us for our FREE 5-day holiday stress less challenge and lets do this together! Get your copy and start with us today!