Hi! Welcome to my site for all things Pantry Doctor! I'm a Registered Dietitian and Nutrition Therapist currently living in Greenville, SC.
As a Registered Dietitian and nutrition therapist, I love to share with others the importance of eating real foods, offering simple recipes, and giving a glimpse into my pantry and everyday life.
I practice what I preach, and truly believe that living a healthy lifestyle encompasses not only the foods that we choose to put into our bodies, but also fitness, stress management, sleep, beauty routines, and having positive people in your life! In short, this is far more than a food blog, it is a lifestyle that anyone can choose to be a part of!
---
The Mission

The Pantry Doctor, LLC is committed to helping individuals meet their goals by offering a practical approach to nutrition, and empowering people to make lifestyle choices that will improve their health and well-being.
Produce.Before.Pills.™
This meaning behind this phrase is simple. It's a proven fact that unhealthy nutrition can lead to various severe conditions and illnesses such as obesity, high blood pressure, or diabetes.
Eating real foods and getting away from processed, packaged foods can increase our energy, aid in weight loss, and contribute to our overall health. Preventative measures are always more desirable than waiting until health problems occur. Let's start this journey today and begin by making healthy food choices!
I am so inspired by all of my clients and readers that take the time to share their stories with me! If you have changed your lifestyle, and it has made a difference in reaching your health goals, I would love to hear from you personally! Please share your story by sending me an email to hello@pantrydr.com
-The Pantry Doctor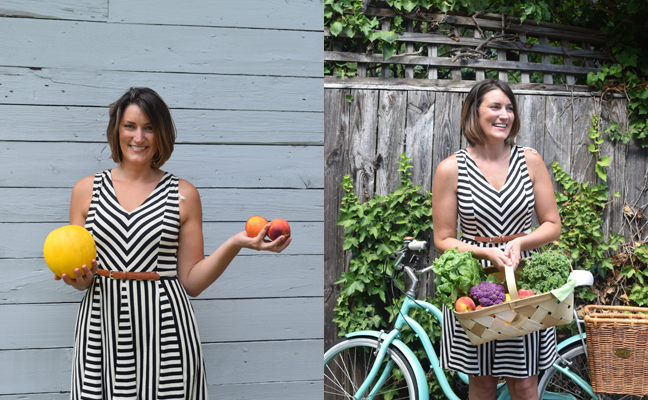 Fun facts:
I love being outdoors with my dog, Chance.
I love working out, running, and yoga.
I have completed 13 marathons.
I love cooking and good wine.
I'm obsessed with a good subscription box!