It's getting to the point this summer where turning on the oven just seems torturous.  I would much rather be outside in the open air by the grill.  Since I can't stop cooking dinner, I am turning to my grill!  You can use your grill all summer long to grill protein and veggies to keep it tight n' right during the summer months!
From meat to seafood to all things vegetarian, you will find something that you will want to grill in this Grill Master's Guide series.  In my never-ending quest to get more veggies into each day, I experimented with some different ideas in this post.  I always knew there was more to grilling veggies than zucchini and squash.  I came up with some ideas for you that allow vegetables to be front and center along with just a few seasonings!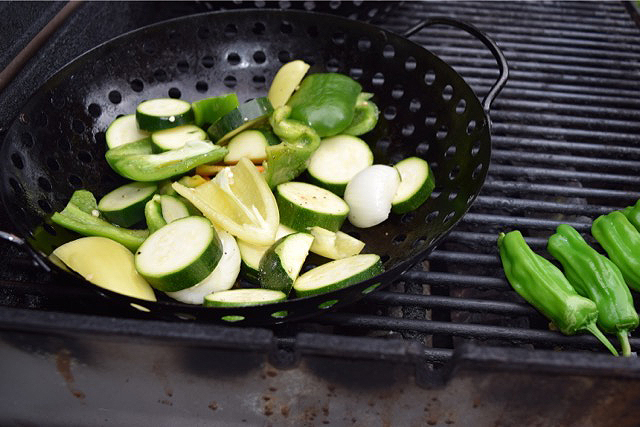 Grilled Zucchini and Peppers
This side dish is so simple and quick that I had to share it.  Grilling veggies in these bowls on the grill makes the task super easy — as easy as drizzling with olive oil along with salt and pepper.  I added turmeric to give them color along with subtle flavor, not to mention its anti-inflammatory benefits!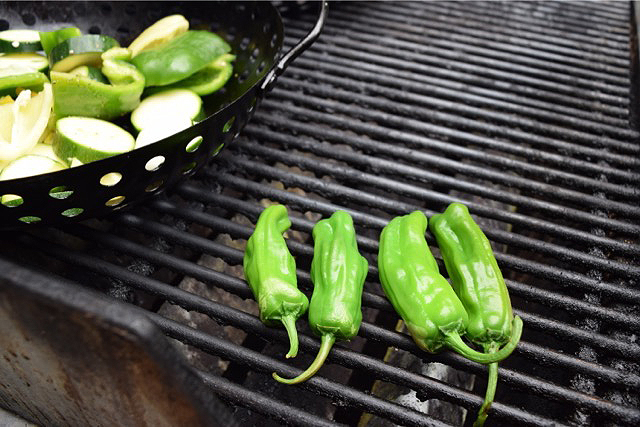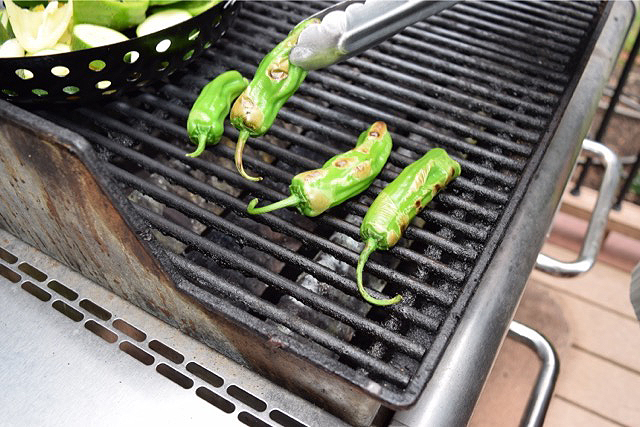 Eggplant
Growing up in the Midwest, my family was big into Eggplant Parmesan.  We didn't know eggplant unless it was fried.  Eggplant is a GREAT veggie for the grill.  I used the baby eggplants, but you can use any size and slice thinly lengthwise.  I brushed each side with olive oil, salt and pepper.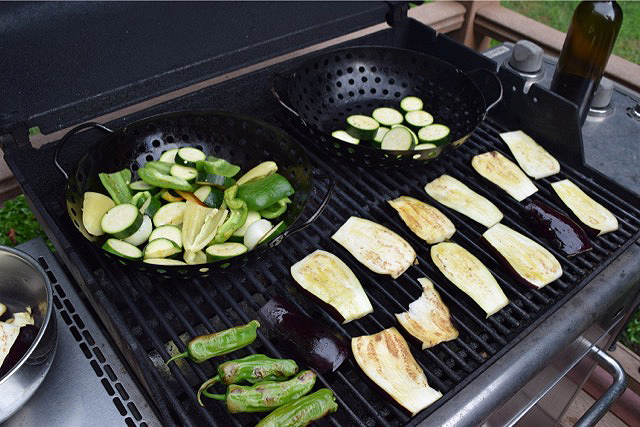 Grill a couple minutes on each side until they are cooked through.  Once they are removed from the grill, squeeze fresh lemon juice on them and sprinkle with fresh, chopped basil.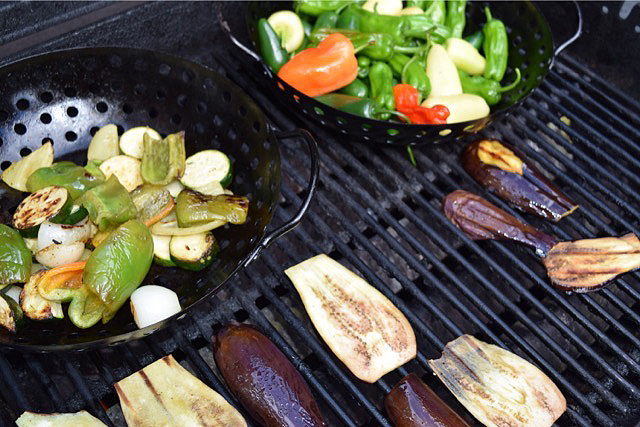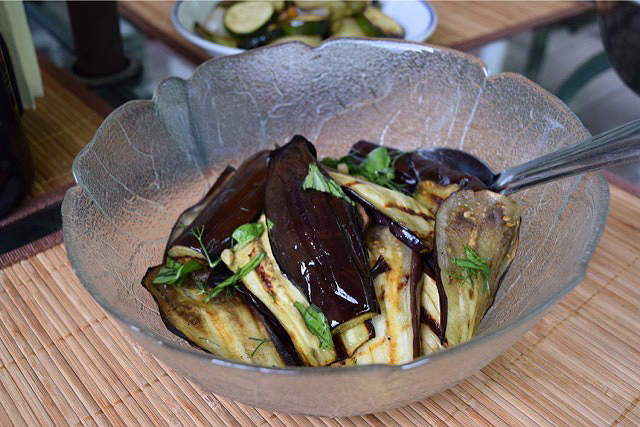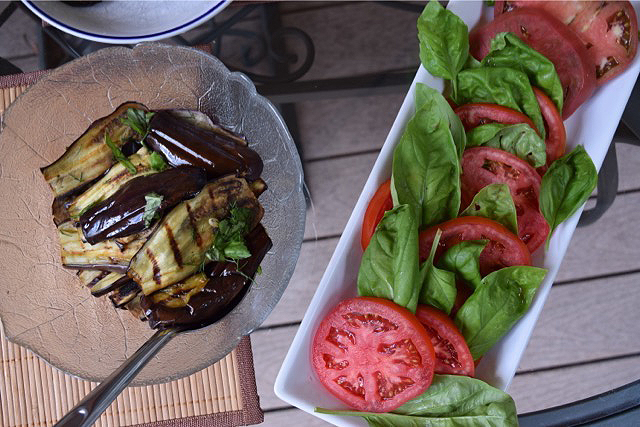 Broccoli
As for grilling veggies as a whole, I don't have a ton of tricks up my sleeve.  You can use any veggie you like.  I wanted to try something new and different so I tried broccoli.  I wanted to keep the ingredients simple and let the broccoli speak for itself.  I tossed it in olive oil and threw it on the grill. I left it on the grill until it turned bright green and started to char (about 10 minutes).  Once removed, I added sea salt and pepper.  You can certainly add other spices if you like and adjust to your palette.
I like to pair the broccoli with chicken.  Stay tuned for my next post on chicken marinades! If you have leftovers, the broccoli is great with eggs in the morning!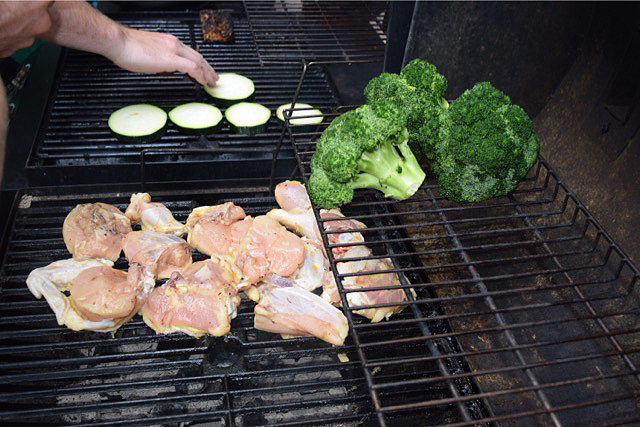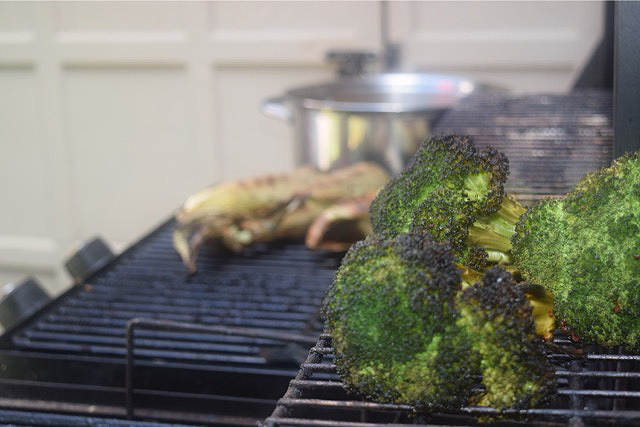 Corn.  Need I say more?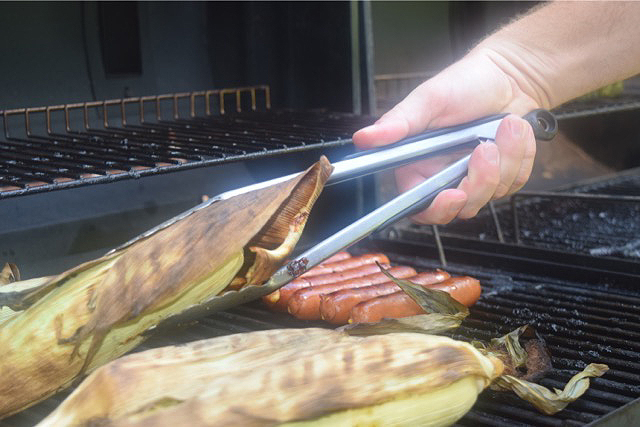 Busy? Stressed?
We know the Holidays get crazy. We get it. You barely have time to breathe. So join us for our FREE 5-day holiday stress less challenge and lets do this together! Get your copy and start with us today!