MMMMMM! Who doesn't love chicken on the grill??! There is something so awesome about chicken straight off the grill in the summertime — except for the loads of sugar and corn syrup lurking in all the store-bought sauce!
NOT ANYMORE. I want to show you guys an easy, simple sauce that will make you want to lick your fingers and suck every last piece or chicken right off the bone!
Grill Master's Guide to Chicken.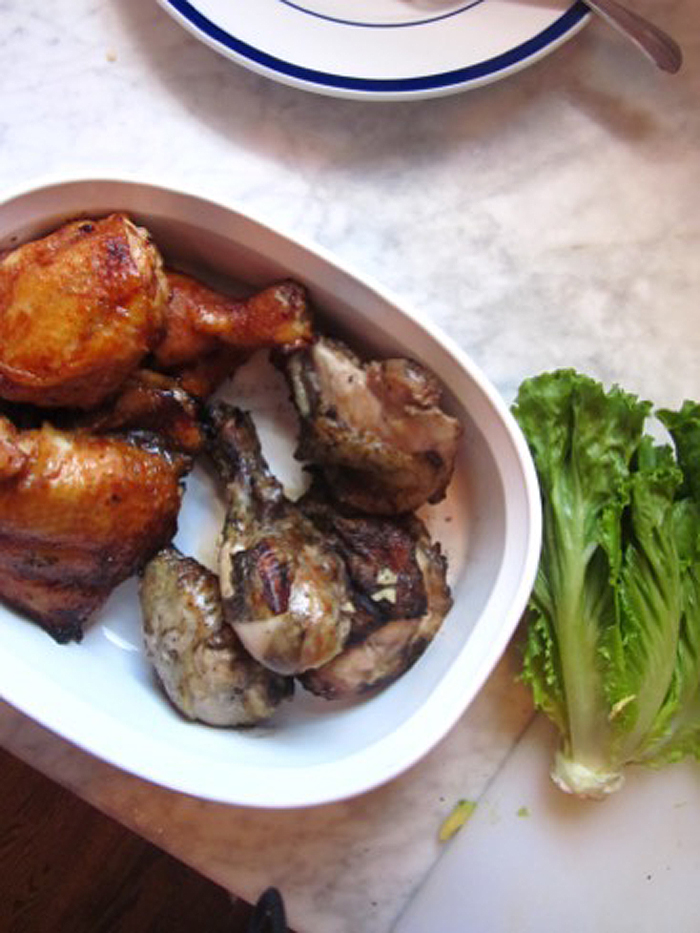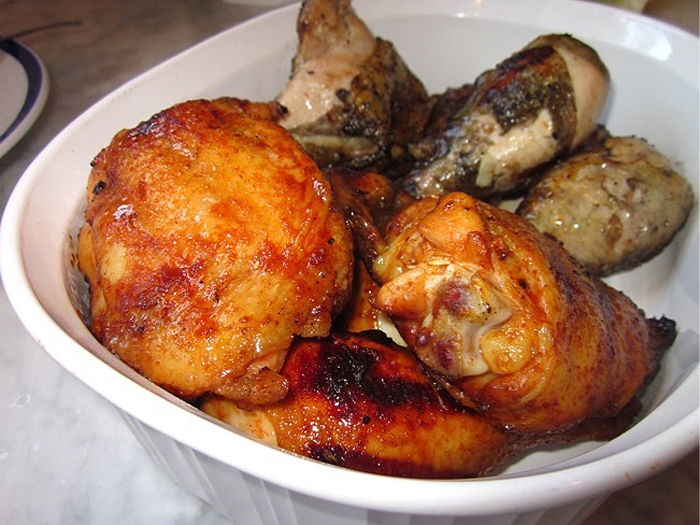 This recipe will take less time than it takes you to drive to the store, pick up that bottle of yuck, and pour it all over your chicken. You probably have all the ingredients for this recipe right in your house this very minute!
Basically, all you do is mix:
1 cup olive oil
1 head of garlic
juice of 1 lemon
dash of sea salt and pepper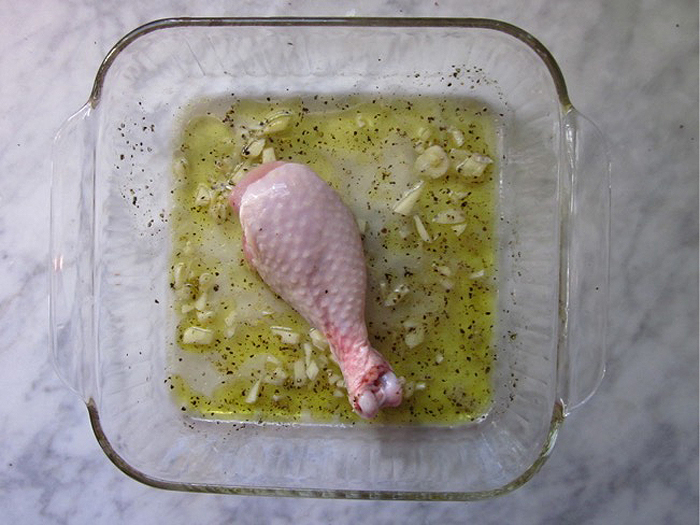 Directions: I like to chuck all these ingredients into a blender or food processor until smooth. Then marinate chicken for a couple of hours in the fridge to soak up all that garlicky yumminess.
Cheers to an amazing cookout!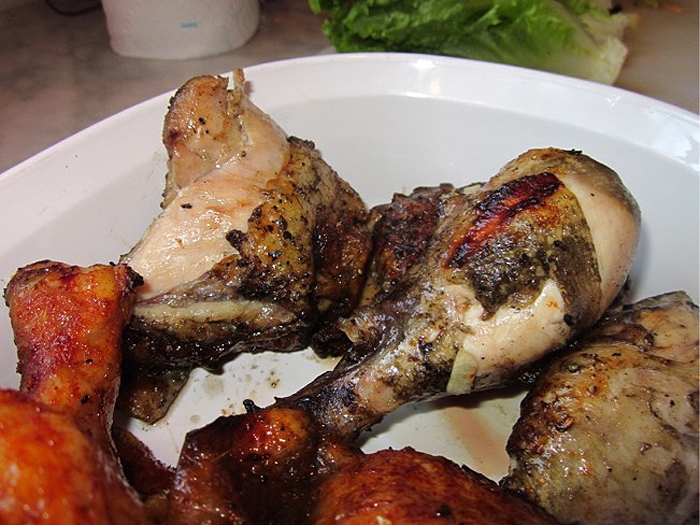 Time for a quick nutritional breakdown:
Garlic is an incredible prebiotic.  We hear about probiotics so often, but what is a prebiotic? This is like food for the healthy bacteria in probiotics to feed on.  They love prebiotics — in other words, prebiotics make our gut a safe haven for probiotics! You can't have one without the other.
On to the next ingredient — olive oil.  This adds a healthy fat in the form of monounsaturated or heart-healthy fat.  If you want to get crazy try infusing them with fresh herbs.  Rosemary is one of my favorites.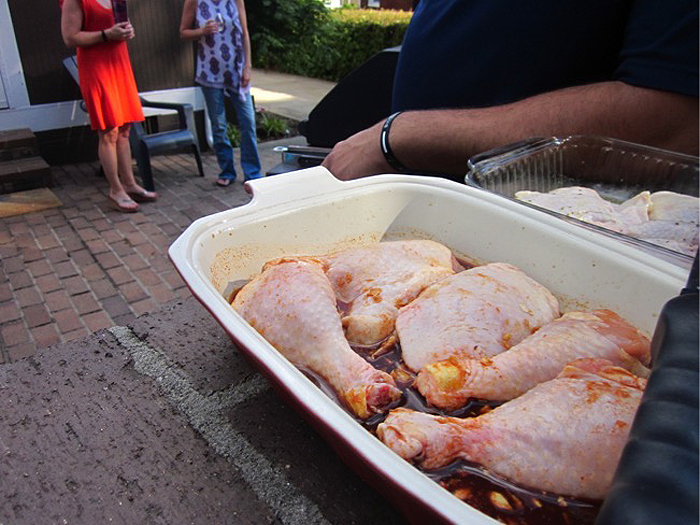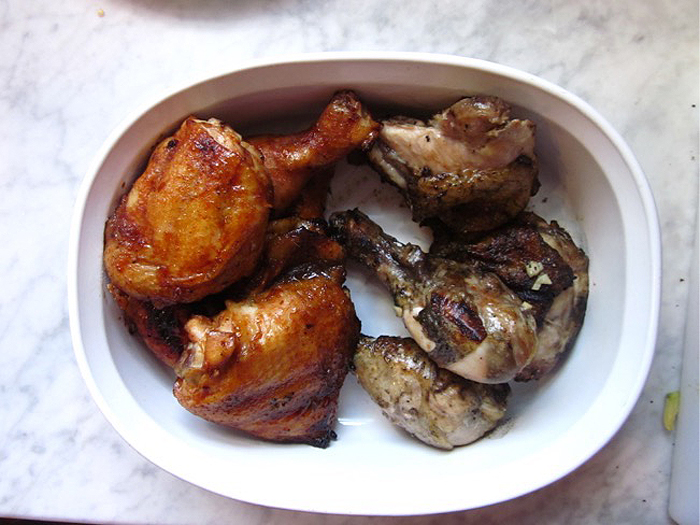 Lemon enhances digestion, because it is a natural antiseptic and antibacterial.  It helps to reduce the amount of "bad" bacteria lurking around in the gut.  It helps with gas and bloating, and boost appetite by supporting production of digestive juices.
And one more thing: you've probably noticed that some of my pictures don't look match! I promise this wasn't a mistake. My little secret is that in the future, I'll be releasing my Grill Master's Guide as an eBook with even more recipes, including another chicken recipe for those of you who love your chicken SPICY! I hope you're looking forward to it as much as I am!
For more great grilled chicken marinades, check out my friend Megan's blog over on Simple Nutrition!
Cheers!
[sc:apple]
Your Free 5-day Experience
Lets make this simple. So simple that you can do this in minutes --and it actually tastes good!
Enter your email address to learn more.