Hi Friends! How is your week going? I hope you are having an amazing one so far.  My week has been off to a fabulous start.  Today I thought I would share with you some of my latest Foodie Adventures at some amazing Greenville events and restaurants.
Last Saturday, I was swimming in all sorts of food at the Roast and Toast at the Iron Club at Fluor Field for the announcement of the Euphoria lineup this year! For more information on that check out their website here.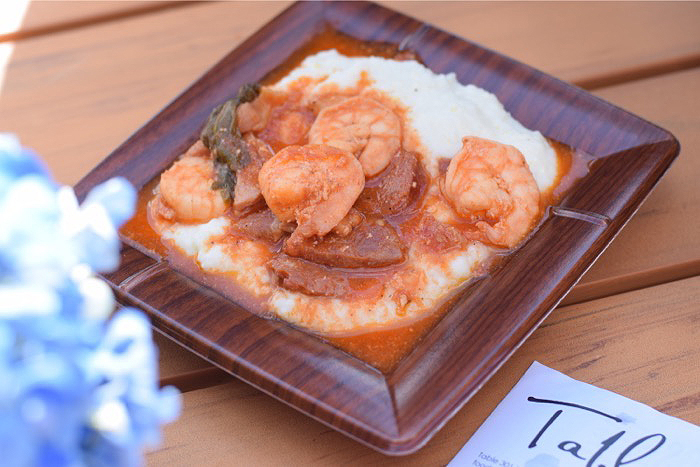 These sliders with Border Springs Lamb were amazing.  I especially love that the farmer, Craig Rogers, has them raised in the pasture and is never treated with hormones or antibiotics.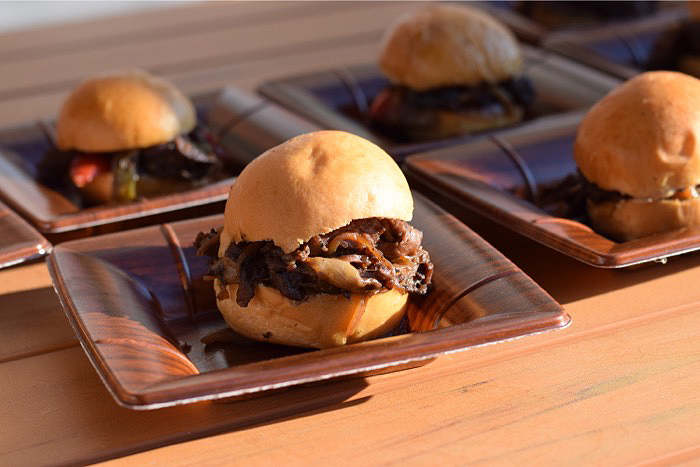 One of the first things that I had to do was to check out what Heirloom Restaurant was serving up! I absolutely love a farm to table and I have heard great things about Chef Clark Barlowe and this Charlotte spot!  I was very excited to try this Harmony Ridge Farm Duck Chili!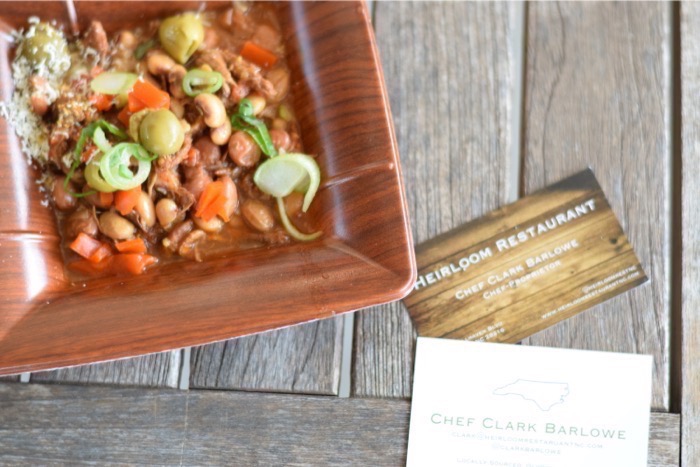 There was no shortage on fruits and veggies either with Southern Pressed Juicery in the mix.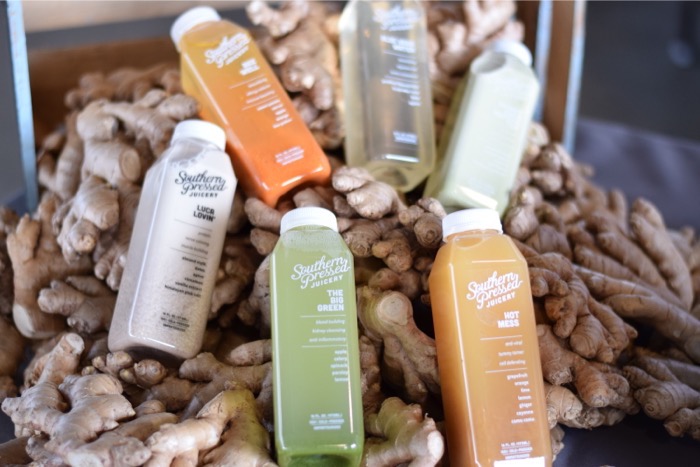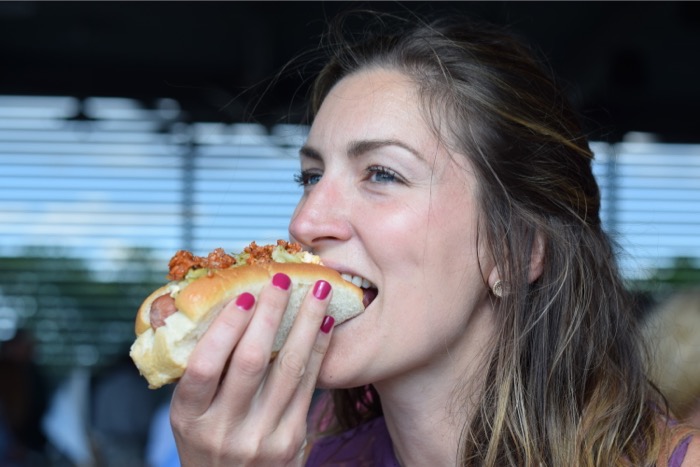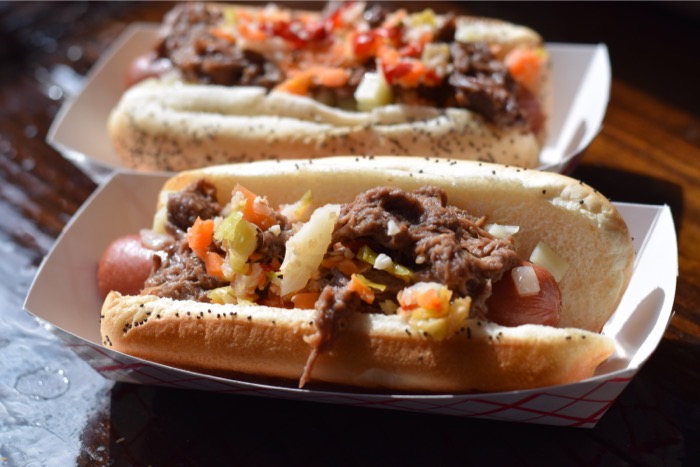 And I had to have a bite of hot dog.  And another.
They had the BEST banana pudding.  I will replicate a healthier version on the blog soon!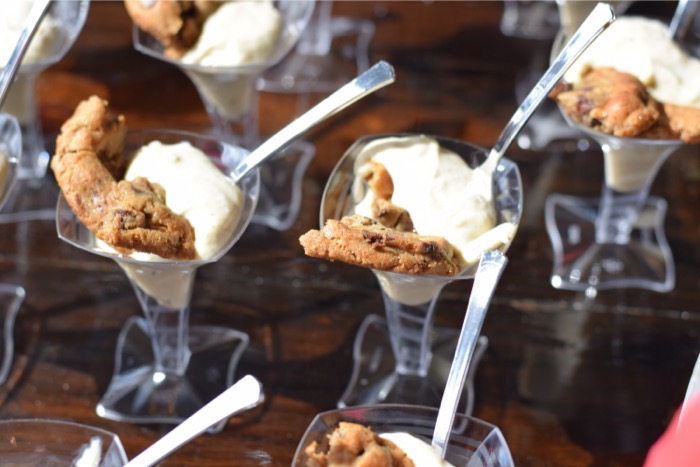 While I was there I tried the pork belly from Bacon Brothers.  I have a bit of an aversion to pork belly – it is going way too mainstream, however this bite was TO DIE FOR.  So I digress.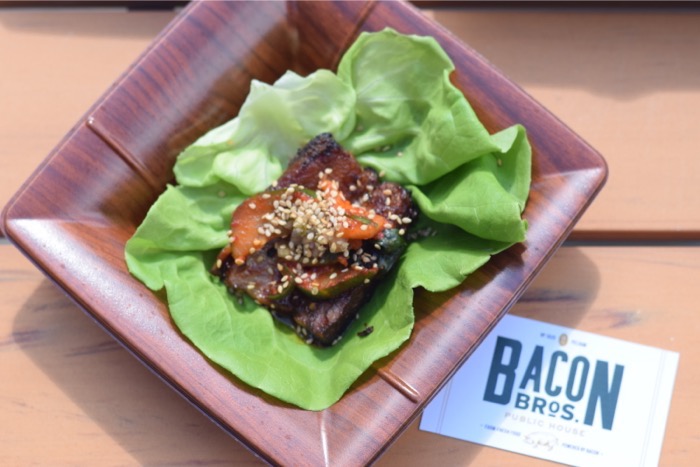 I'm loving that Halls Chophouse has made their way to town.  The new place is a great mix of food and atmosphere.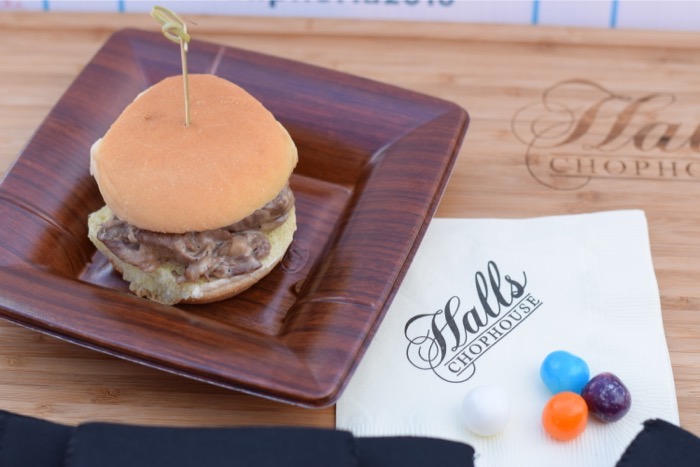 Me and Chef Clark Barlowe of Heirloom in Charlotte.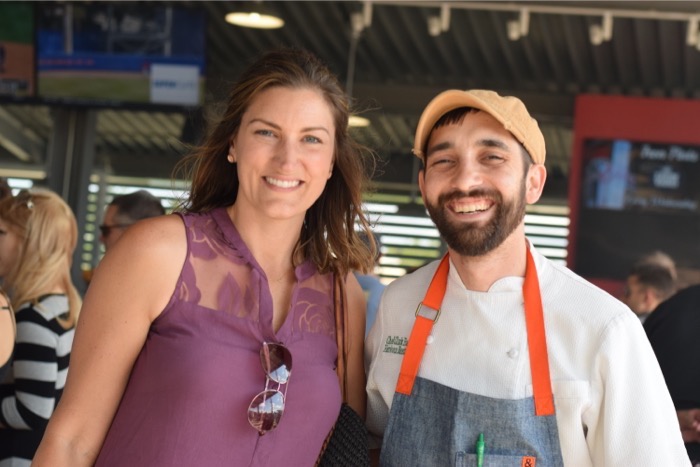 I also got to get some great shots on the dance floor.  I have never been to an event where chef Xavier of Southern Pressed was not cutting a rug.  If you don't believe me, check out my post last year here.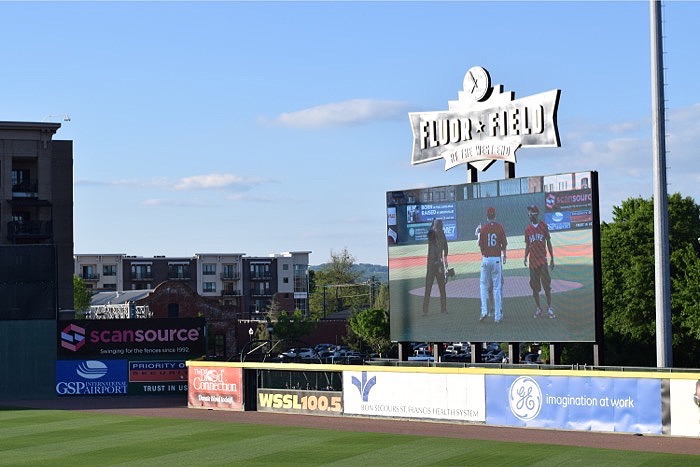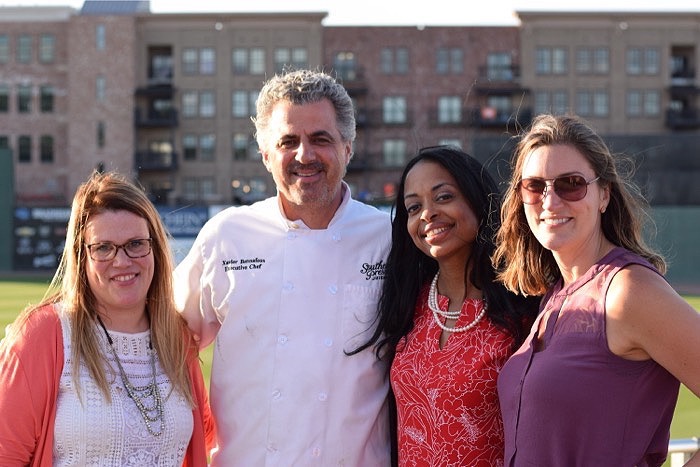 It was such a great time meeting new friends.
Even though I enjoyed my share of eats last weekend (and carried over a food baby to Monday), I had some healthy meals to keep everything in balance.  If you want to know the best way to get back on track after a weekend of foodie heaven like this check out my last post.
Next week, I will have more for you on a wine dinner that I attended at Restaurant 17.  If you have never been out there you should definitely go! More on that to come.
Have a wonderful day!
xx, Wendie
Busy? Stressed?
We know the Holidays get crazy. We get it. You barely have time to breathe. So join us for our FREE 5-day holiday stress less challenge and lets do this together! Get your copy and start with us today!