What are fermented foods? 
These can be cheese, yogurt, sauerkraut, kimchee, pickles, and olives to name a few.  
What exactly are fermented veggies? 
Fermentation is a way to preserve food while also enhancing its nutrient value, specifically the gut-friendly bacteria.  Let me explain the health phenomena behind fermentation.  These gut-friendly or "beneficial" bacteria are extremely important to balance the intestinal gut flora and boost the immune system.  Fermented foods help rid your body of a wide range of toxins and are instrumental in the healing process.  They also help your gut break down and digest other foods in the intestinal tract.
How much do you need to eat? 
A quarter cup or half a cup of fermented foods or yogurt at first is all that you will need to start.  This will give your gut a chance to heal without causing a "crisis".  You need to work up to adding more over time, and eventually can add a little with every meal.
Which vegetables can be fermented? 
Almost any vegetable can be fermented.  Summer is a great time for fermentation to preserve some of the farm fresh veggies to make them available year round! Click here for a great book on ways to add  fermented foods to your diet.  
All you need to create your own fermented veggies is sea salt, and mason jars! Forget the expensive varieties in the refrigerated section of your local healthy market, and just stick these outside for a few days.  Here's how.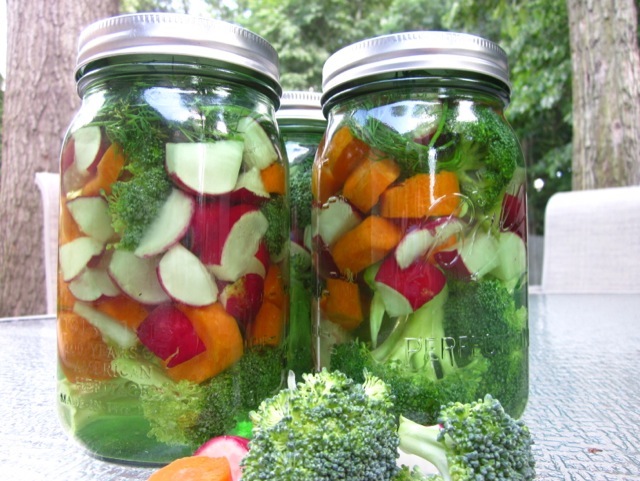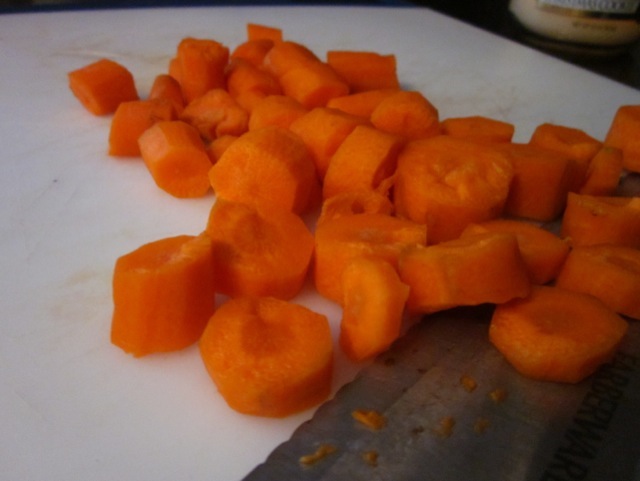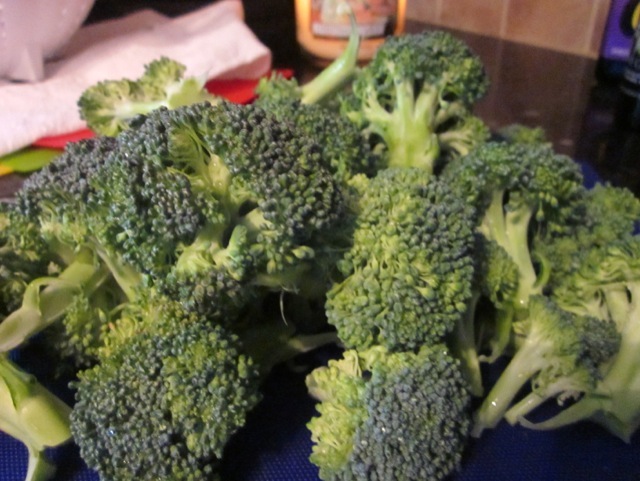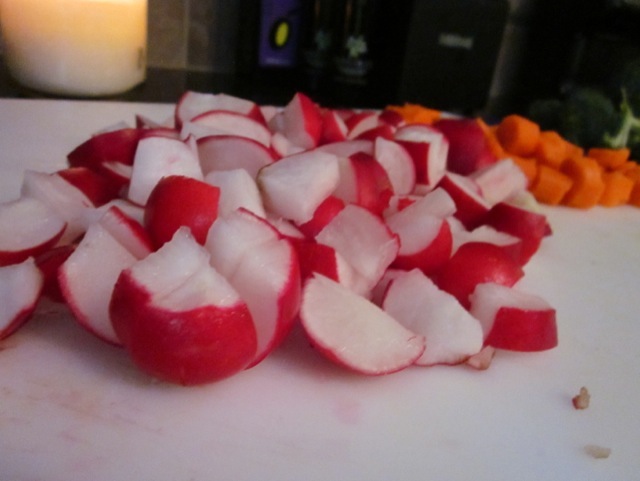 Simply chop up the veggies that you choose.  I chose radishes, carrots, and broccoli.  Beets and cabbage are great options too! Submerge these in water, leaving two inches at the top of the jar.  I used fresh dill from the garden for flavor.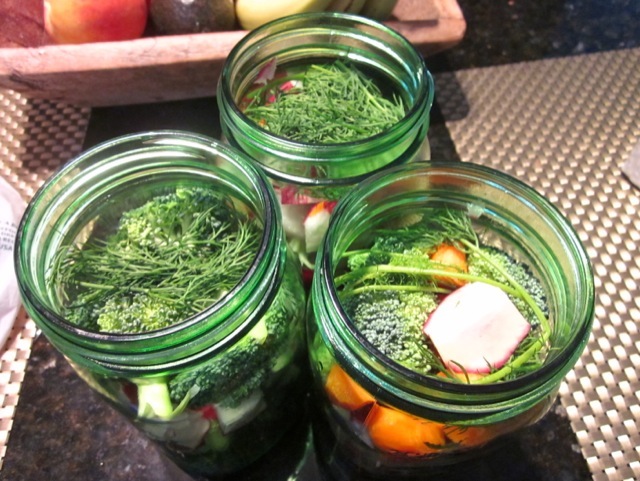 You must put 2-3 tbsp of sea salt into the jars, because this creates the right environment for the fermentation to take place and the probiotics or "good bacteria" to grow.  Fill the jars with water, but leave at least two inches at the top so there is room for the vegetables to expand.  Stick the jars outside of on the counter for 7-10 days and allow them to ferment.  Every 48 hours, burp the jar to allow the gas out.  You can test them out around day 5-6 to see how they taste to you.  I like mine a little more sour, and they are perfect to me around day 7.  These can be stored in the fridge for 9 months.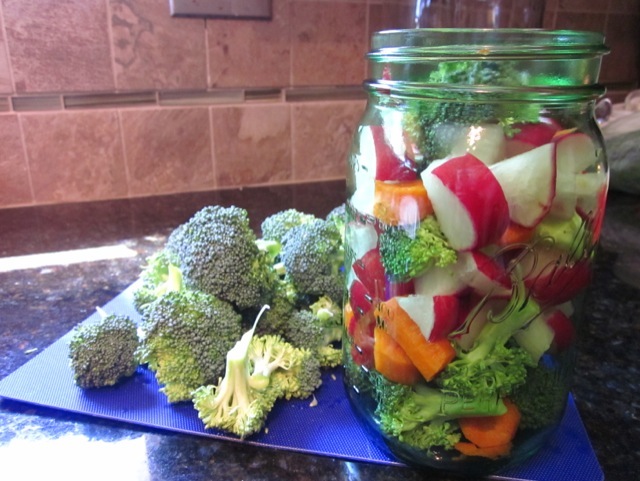 Have you ever tried fermented veggies?  What are your favorite fermented foods? [sc:apple]
Follow my blog with Bloglovin
Busy? Stressed?
We know the Holidays get crazy. We get it. You barely have time to breathe. So join us for our FREE 5-day holiday stress less challenge and lets do this together! Get your copy and start with us today!