I recently began to see articles and hear chatter about a new feed and seed project to launch in 2016 in Greenville, SC.  I knew I had to meet the executive director Mike McGirr, and I am happy to share with you here today!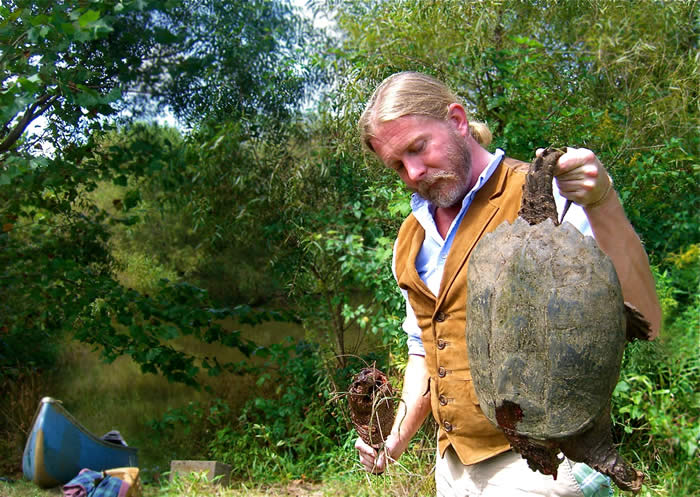 Mike is a former private chef, guest-lecturer, grew up on a small organic farm, and is an advocate of sustainable agriculture.  He has a passion for teaching and educating others about the importance of sourcing quality ingredients and trying authentic cuisines. Within the first few minutes of speaking with Mike, I knew he was a "big picture" kind of guy.  He is used to running very complex projects, such as the new project for the Feed and Seed in Greenville which is slated to open August 2016.
The goal of this project is to connect the food system of the Upstate from the farmers, to the industrial producers, to the consumers.  When asked what it would take to make this project a success, he explained "motivation of a buyer in a restaurant is very different than a seller at a farm.  How do you bring those two together in a way that is positive for both parties?".  Mike will be working intimately with the farmers to improve the variety, quality, and reliability of the product that will be sold at the Feed and Seed in Greenville.
How did we as consumers become so disconnected?
It seems that we as a nation have become so disconnected from the reality of purchasing products.  Most young children have no idea of where their food comes from.  Many kids today see food come from a drive-thru window or a box.  If a product says it is healthy on the front label, then it must be true.  Food companies have picked up on the latest fads, and they know exactly how to market these products to consumers so that they will buy what they think is best for them.
Mike and I grew up living very different lives.  His family raised him on a 4-acre organic farm.  They foraged, gardened, and hunted for food that they prepared.  I remember begging my mother for Smurfs cereal or Fruity Pebbles in the grocery store aisles, and eating Hungry Jack potato flakes on a regular basis.  Somehow, Mike and I have come to have the same passion for educating others about where exactly our food comes from.  We, as consumers know that food comes from a farm, it is shipped to be packaged or processed, and ends on in the aisles of the grocery store, but often don't think much beyond that process. "The professional class is very much about convenience," he explains. "One example is that it is just easier to take a pill than make other choices to eat a healthier diet. It's easier to look to the Whole Foods deli case than it is to make the time to prepare a healthy meal at home.".  The main purpose for this Feed and Seed is to bring back that connection between the people that eat, and the farmers that produce our food.  Mike and I grew up very differently, but we both can agree in my tagline "produce before pills".
Mike is bringing back an "old-school" approach to shopping with the Feed and Seed, something that has been lost with the rise of this retail giant Wal-Mart's "growth model".   Wal-Mart pressures suppliers to lower costs as much as 40% so that they can offer lower prices which leads to severe industry consolidation.  We, as a nation, have become so industrialized that we have come to rely on this sterile, impersonal marketplace where things are available when we want and need them.  We have essentially lost our appreciation for the value of personal connections.
What will it take to make this project a success? 
Mike's true joy comes from creating a community out of food.  At the new Feed and Seed site, consumers will have to speak to a butcher as they watch their meat being cut for them.  "the bakery will only have bread behind a counter, and people must speak to the baker to place their order and discuss the bread, " explains Mike.  As many of the walls as possible will be glass, and in some case there will be no walls.  People will reconnect to their food through this new marketplace and learn where their food comes from.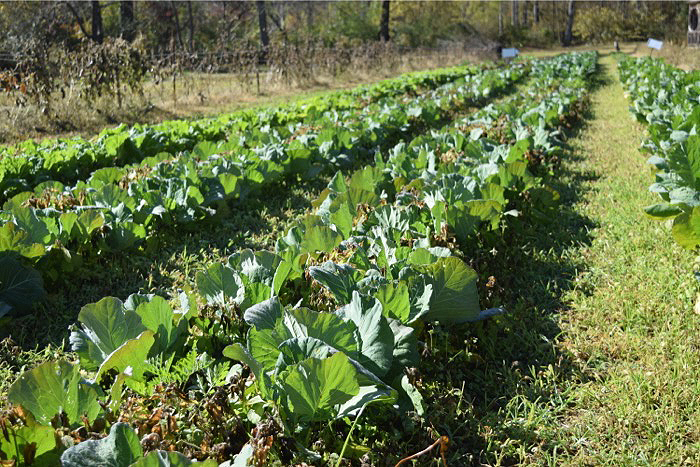 Education
Feed & Seed is working with the farmers to curate and expand upon their current varieties of produce.  An example would be eggplant.  We might visit the grocery store and see one type — ever.  Feed & Seed will work with the farmers to make all sorts of eggplant available for the Upstate's marketplaces.  You might see white, Italian, Japanese, Chinese or Indian eggplants available.  In the cafe on site, there will be fresh dishes available daily using whatever produce is currently available from the farms.  So, for this example, there might be different types of eggplant in every dish.  This is where education comes in, and the consumers are encouraged to try different types of food that they might not have tried before.  They will get to taste, experience and learn about the food.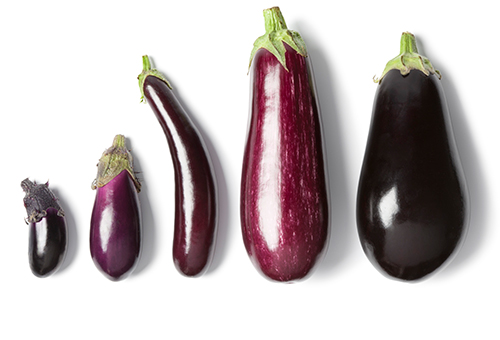 "So much food is wasted," says Mike.  At the feed and seed, grade B produce might be dented or bruised but can be used to make soups, prepared dishes or canned.  It can also be used for compost or feed for the animals.
"No high-fructose corn syrup can enter the building," explains Mike.  "HFCS is the bastard child of the industrialized food system. Of course, essentially it's just sugar – and sugar is not inherently bad, but, the corn-subsidies and resulting insidiousness of HFCS in processed foods is a core example of how our nation is eating itself to death. HFCS is included in many industrial recipes that would, in a home kitchen, never call for a sweetener. Americans are addicted to sweetness in previously savory dishes".
Expansion & Market Research
Feed & Seed will be working with local farmers to help them gain certifications so that they can access new markets, including hospitals and schools.  Because he is a "big-picture" kind-of guy, he is working with Ten At The Top to convene farmers, organizations, and government in our 10-county region to bring to market what consumers really want.  There is a huge age gap with farmers, whose average age in SC is 58.  The farmers with much of the land are in their 70's and the land belongs to the family.  Then there are the up-and-coming farmers in their 20's and 30's. Feed & Seed is working with both to bring real food to the consumers.  When I asked him what about the farmers in between, he responded , "well, there aren't as many, but we'd like to buy from them all."
Community Outreach
The education doesn't stop at the Feed and Seed. Feed & Seed is involved with GHS' CHOOSY and Head Start in a program called "Farm To Belly".  Preferences for healthy food, physical activity, and healthy habits are "learned" early in life so they are working with children in the community before they enter school to teach them new eating habits.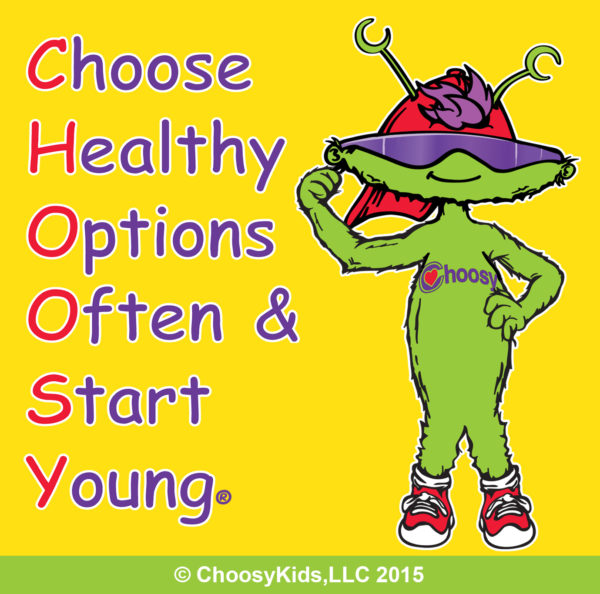 pic via Choosykids
The Feed and Seed's mission is to help provide for those that are in food deserts that might not have access to this type of healthy food.  The Commons will be the marketplace and it will be part of the new project on Welborn Street right off the Swamp Rabbit Trail.  The Commons will offer easy accessibility for both shopping and employment for those in West Greenville, Southernside and City View areas.
"We are at that very point in time when a 400-year-old age is dying and another is struggling to be born – a shifting of culture, science, society, and institutions enormously greater than the world has ever experienced. Ahead, the possibility of the regeneration of individuality, liberty, community, and ethics such as the world has never known, and a harmony with nature, with one another, and with the divine intelligence such as the world has never dreamed" — Dee Hock, founder of VISA corporation.
What will it take for this project to be a success?
 It will take the restaurants, food purveyors, farmers, small craftsmen, the community, and the consumers working together and learning from each other.
Busy? Stressed?
We know the Holidays get crazy. We get it. You barely have time to breathe. So join us for our FREE 5-day holiday stress less challenge and lets do this together! Get your copy and start with us today!