Having a last weekend full of Euphoria events, I am ready to wind down and get back to my roots –my garden that is. I spent the weekend FEASTing by the field, FOOD TRUCKIN' in Saturday night, and BBQ BRUNCHING it all day on Sunday so needless to say there was much food to be had, drinks, and friends to be seen downtown at Euphoria.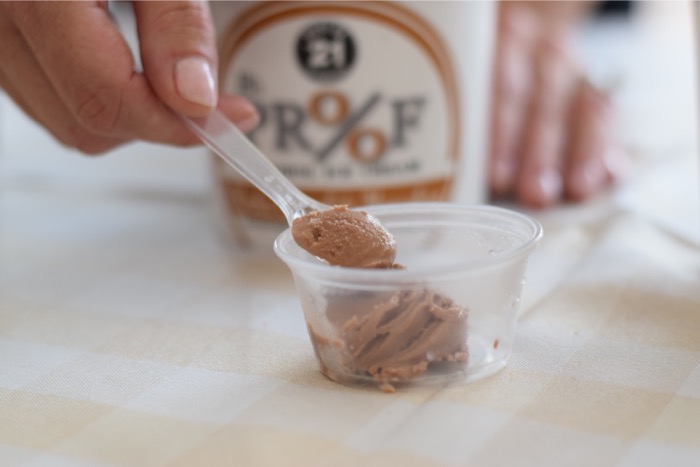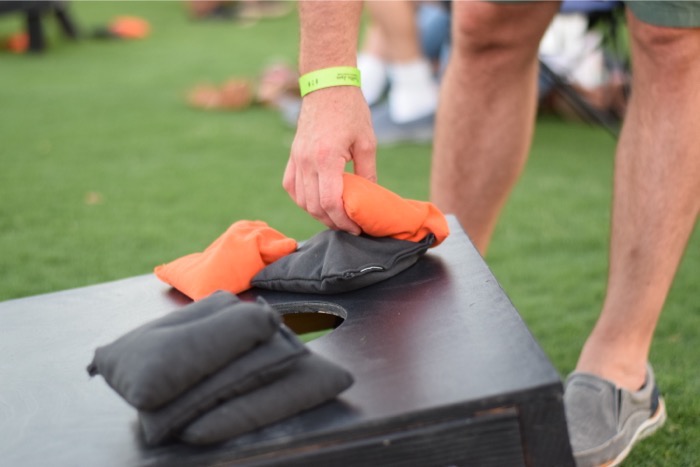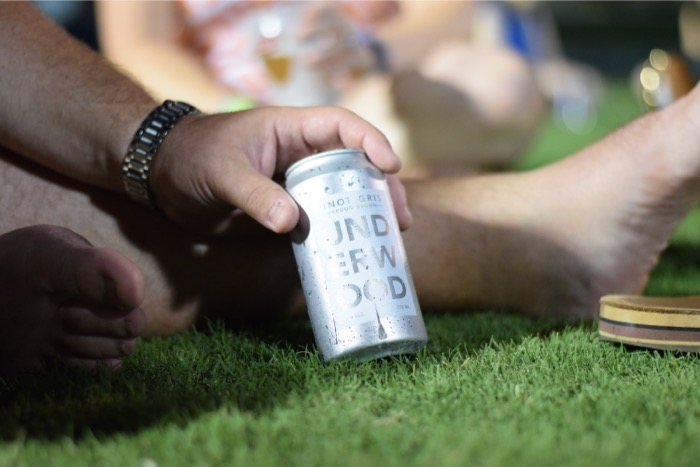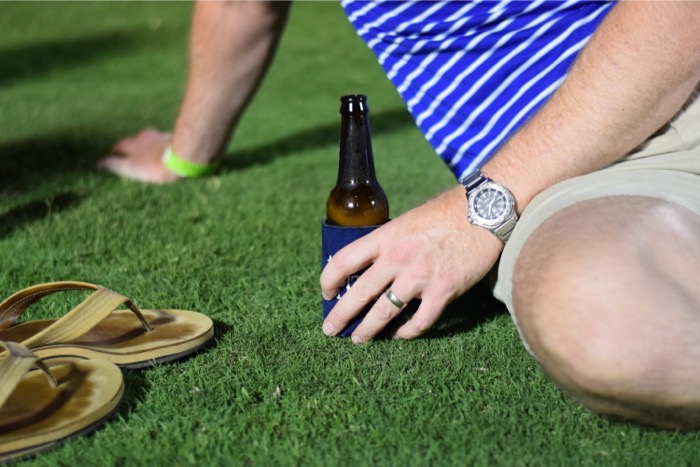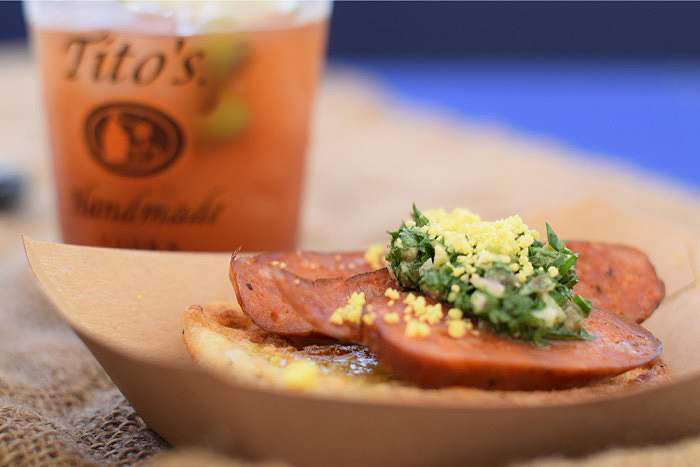 When I think about the Fall Season, the first thing that I think about is the Fall vegetables that will be filling my garden and coming into the markets. As the weather starts to cool off, it makes me excited to get back into my kitchen and start tinkering with new recipes.  Soups, sauces, and roasting are all on my mind this time of year.  From crisp apples, to hearty greens, to sweet roasted vegetables there are many choices of seasonal produce to choose from.
I've rounded up a few of my favorite fall fruits and vegetables in case you are looking to spruce up your plate a bit.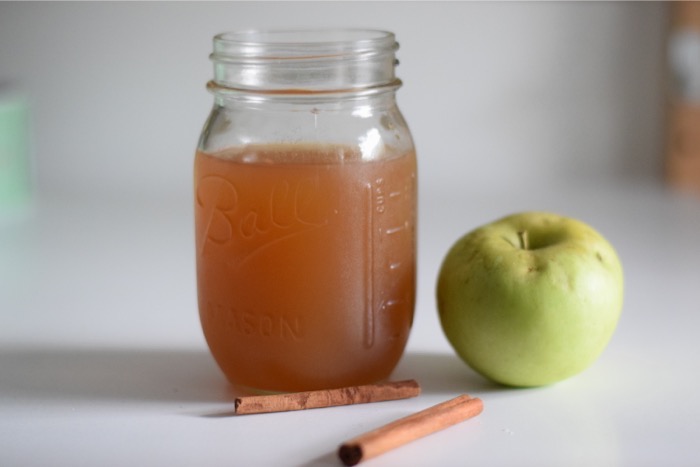 APPLES – Of course, I love apples and this is the perfect time of the year for picking.  No ingredient represents autumn better than the apple. Gala, Granny Smith, and Red Delicious are best eaten raw.  The Macintosh Family are great for eating right out of your hand or cooking down to make applesauce. Jonathan, Jonagold, Pink Lady and Rome are better for baking.
Nutrition- a medium apple contains 4 grams of fiber, so crunching on them helps with digestion. You skin benefits from apples from a few B vitamins and Vitamin C. They are also high in calcium, iron, phosphorus and potassium.
Detoxification- The soluble fiber called pectin from the apple helps prevent plaque build up in the blood vessels and the insoluble fiber called cellulose helps move waste through the digestive system quickly.
Tips: my favorite snack is sliced apples with a little natural nut butter (melted) and raw cacao nibs or dark chocolate chips.
BEETS– For some people, eating beets has never been easy.  They bleed everywhere when you cut into them, they stain, and some people think those pickled beets in the container anytime they hear the word. Do you ever buy them because you know they are great for you and they just sit there in your fridge?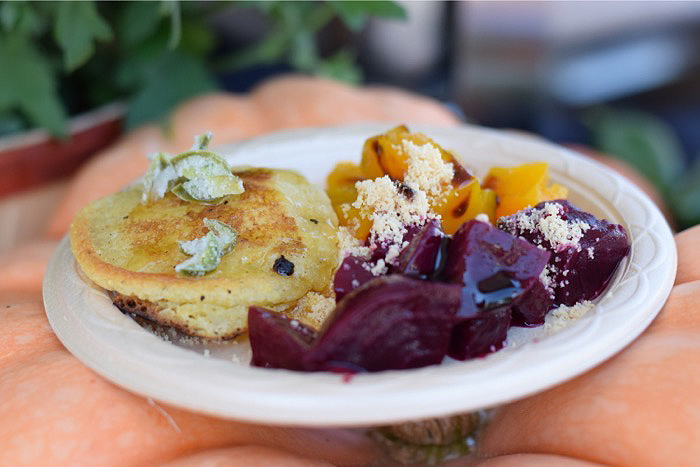 Pic taken at Euphoria – chef Jesse Roque's creation from Never Blu in Hendersonville
Well when the beet trend hit, I was ecstatic, but just like you, I hate cleaning up pink-stained cutting boards and nails after.  Also, like you, I don't have the time to deal with this mess so while I love beets, and roasted is one of my favorites, I want to give you a little tip to save you a lot of time and energy.  Wrap them in tin foil like a potato and put them in a cast iron skillet, roast them on 400 for at least 45 minutes and up to 2 hours for big ones. When you take them out, cool them off and just use the tin foil to take them off and the peeling falls right away without all the mess!
Nutrition- Beets are a great source of fiber, and antioxidants, especially those supporting our liver and detoxification pathways. Beets are high in Vitamin C, folate, manganese, magnesium and potassium.
Detoxification- Beets are a staple in my diet and on the inTENsive Reset program because they help to capture and bond with unwanted nutrients in our bodies.  They basically take toxic substances and hook up with them so they become water soluble and thus causes them to neutralize or become "safe" and your body can then excrete it in the urine.
Tips- Be sure to wash beets very well as they grow in the ground and contain dirt and/or pieces of sand.  This can be very unpleasant if you use them raw in salads or smoothies.
Broccoli- This is part of the cruciferous family and is very nutrient dense.  It is a stalk much like a tree trunk and the florets grow from it.  These are the most pleasurable to eat. Broccoli has a tender, mild flavor and can be bitter at times. I love to incorporate broccoli into dishes for extra nutrition and flavor!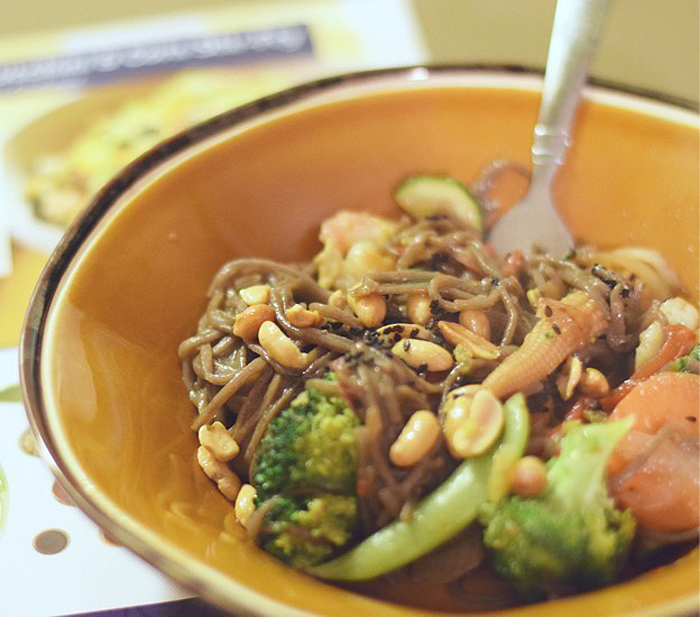 This pic is from one of my Blue apron meals.  Hey- Ina might not approve, but I am totally on board.  I have been receiving Blue Apron's at my doorstep for about 6 months now and they take so much off my plate when it comes straight to your door. If you want to try it, you get 3 meals free on your first order. 
Nutrition- Broccoli is high in fiber and plant-based protein.  1 cup of raw broccoli has 135% the Daily Value (DV) of Vitamin C and 116% DV of Vitamin K
Detoxification- Broccoli is a cruciferous veggie and these bind very well to bile acids in our digestive system which help to ultimately lower cholesterol, especially when it is cooked. Broccoli is also a great anti-inflammatory.
Tips- For cancer protection, it is recommended to eat 1/2 cup per day of cruciferous vegetables or up to 2 cups per week.  Because it contains a high amount of fiber, it helps to keep things moving in our digestive tract, keeps us feeling full, and also releases a slow amount of energy into our body which helps to stabilize blood sugars.
Tip- add steamed broccoli and add to salads, or dinners to bulk up the meal without the added calories.
xx,
Wendie
Busy? Stressed?
We know the Holidays get crazy. We get it. You barely have time to breathe. So join us for our FREE 5-day holiday stress less challenge and lets do this together! Get your copy and start with us today!