This shop has been compensated by Collective Bias, Inc. and its advertiser, Mars, Incorporated. All opinions are mine alone. #IAMSVisibleDifference #IAMSDog #CollectiveBias
Well another week went by and its already Monday.  September came and went, and I still can't believe it is October! I hope my fellow friends in Florida and Georgia stayed safe from the hurricane! It was a little rainy and drizzly here this weekend, but thankfully nothing serious up this way.  Chance and I didn't get out much due to the rain the first part of the weekend.  Poor pup just sat by the door and watched the rain and wind.  I can't believe he will actually be TEN in December! It seems like just yesterday when I rescued him in Savannah.
Chance and I have had a lot of fun together in the last 10 years.  He is one of my best friends, in fact.  That is why it is so important to me to keep him healthy and active.  If you follow me on Instagram you might have seen him a time or two.  In fact, Chance has his own hashtag #MrChancePants so go check him out and show him some love!
When it comes to dog nutrition as well as our own, I always believed calories in equals calories out, right? Well over the recent years and through much research we now know this isn't quite the case.  The quality of calories can lead us to be more healthy and well or can put us in a constant state of inflammation.
5 Ways to Keep Your Dog Healthy and Happy
No. 1 Built in Workout Buddy
I'm the worst at sitting down to the computer in the morning and getting sucked in.  But Mr. Chance Pants is always there wagging his tail to make sure we get out and walk together.  If you follow me on Snapchat, you will see us on our daily jaunts around the neighborhood.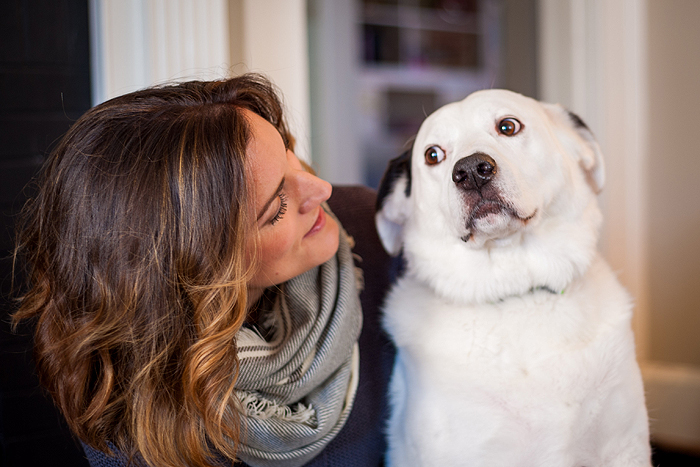 No. 2 Unconditional Love
Nothing beats this face after a long day.  They are most definitely our "best friends".  He is the most loyal pal that I know, and the only one that can put up with all my moods all the time! I want to keep this face around as long as possible! So make time to cuddle up and enjoy their little face!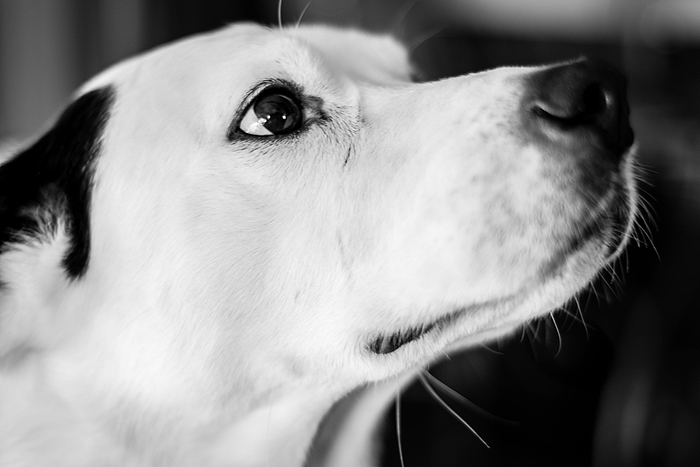 No. 3 Rest and recovery are extremely important
Rest and recovery are important after a workout.  If there is no recovery after you exercise, your body (and theirs!) will start to show it.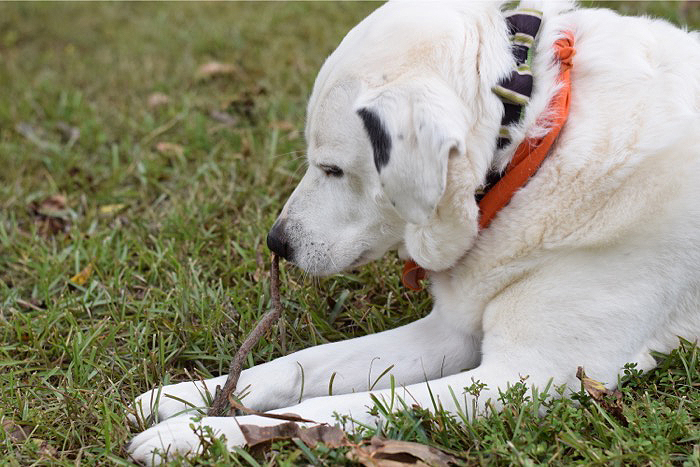 No. 4 Avoid weekend-warrior syndrome with your dog
If you have been lazy all week (or month!) don't make up for it all in one or two days and injure yourself! Same goes for your dog.  If he is not used to hiking 10 miles because you have been walking him 10 minutes, he will need to work up to that level.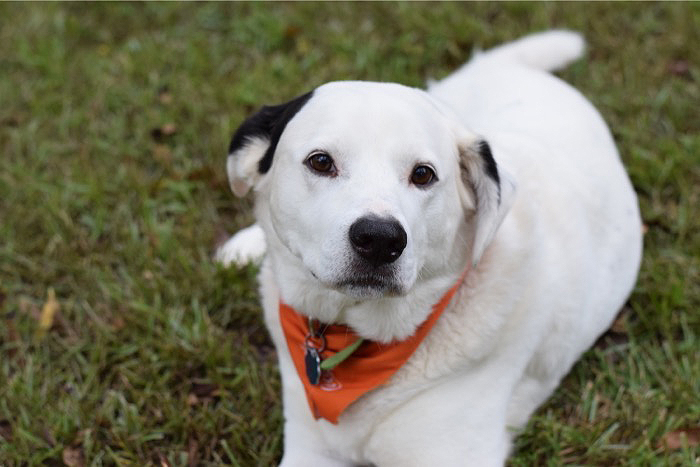 No. 5 Give him the right nutrition
A healthy dog is a visibly happy dog.  Quality dog nutrition can make a visible difference.  IAMS™ contains fatty acids from fish oils for a shiny, healthy coat.  Beet pulp is added to this dog food as a digestive aid to help them absorb nutrients.  They offer a balanced mix of protein and carbs to maintain healthy energy levels.  I use IAMS™ Grain-free naturals for Chance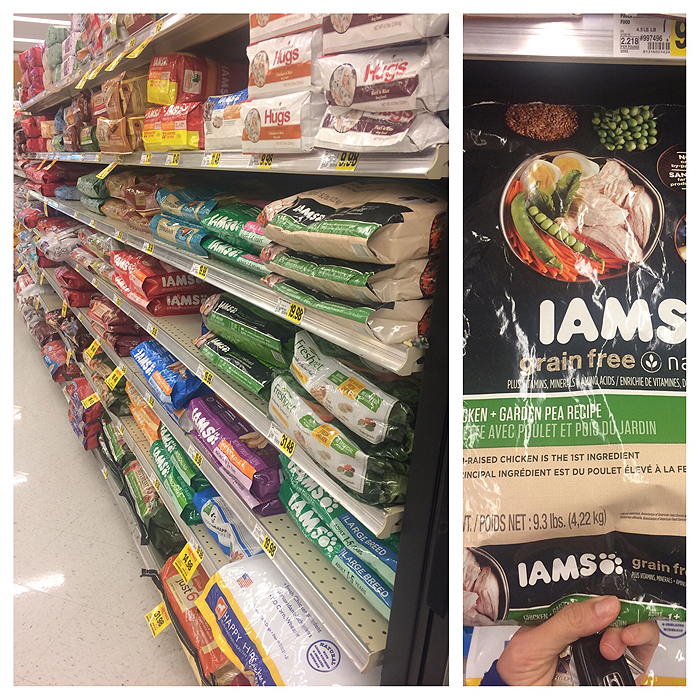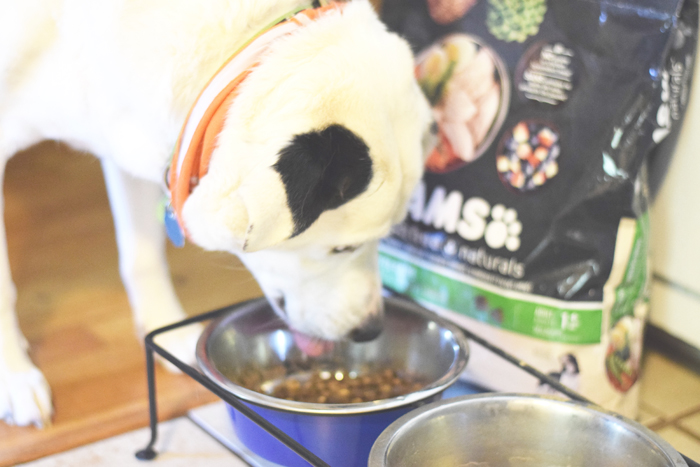 I celebration of Chance's upcoming birthday, I want to encourage readers to enter a Sweepstakes for a chance to win a IAMS™ for a YEAR or Walmart eGift Cards! Try an IAMS™ diet and look for the visible difference our quality food can make. Click on the link below to enter!
#IAMSVisbleDifferenceSweepstakes
Balance is so important to a healthy lifestyle for us and our pets.  Its not just about the right dog nutrition, but getting enough exercise, sleep for recovery and spending quality time with them! If you guys have any questions or comments, please leave them below.  Also, if you have recommendations for other topics involving pet nutrition or health, please leave them below.  Have a great week!
xx,
Wendie
Busy? Stressed?
We know the Holidays get crazy. We get it. You barely have time to breathe. So join us for our FREE 5-day holiday stress less challenge and lets do this together! Get your copy and start with us today!