If a meal combines two of my favorite foods, it is an automatic yes in my book.  Needless to say, this lunch had me at avocado and toast.  This is the kind of meal that can be mixed and matched with all sorts of toppings.  From grape tomatoes and black pepper, to lime and sea salt, to figs and honey, the possibilities are endless. One this note, avocado toast makes me realize just how underrated fat is for us! This heart healthy fat can steal the show! Do fats make you fat? 
More of my favorite Fats
The Chia. Despite their tiny size, chia seeds are among the most nutritious foods on the planet. They are loaded with fiber, protein, Omega-3 fatty acids and various micronutrients.  Chia pudding is one of my favorite breakfasts to make –only using 1/3 cup chia, 1 cup almond milk, and a little pure maple syrup and vanilla.  Check out this edgier version with only 4 ingredients here and be sure to add it to your breakfast rotation.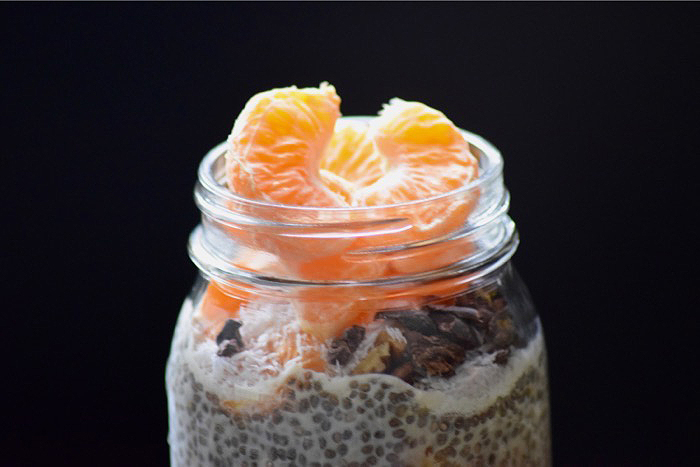 Enough about the heart healthy fats.  What about saturated fats? Saturated fat has become an increasingly popular headline in the news.  As I was browsing through the internet this morning, I came across an article that said eating more fat would make us leaner and ready for bikini season.  In truth, it is not even saturated fats that are leading to heart disease and obesity, rather sugar is the culprit.
The gist of the article is that the low-fat diet craze of the 80's has made us scared of fat.  In response to this, we have created somewhat of a monster.  We have begun to eat man-made, low-fat versions of dairy, margarine, vegetable spreads, oils and meat alternatives.  These foods are not natural and have been modified to contain trans-fats and chemicals to keep them shelf stable.  What made us think that these are healthier and could it possibly be that these Frankenfoods have created this muffintop madness we can't get away from today?
I would love to hear your opinion! xx-Wendie
Busy? Stressed?
We know the Holidays get crazy. We get it. You barely have time to breathe. So join us for our FREE 5-day holiday stress less challenge and lets do this together! Get your copy and start with us today!