Disclosure: This post does contain affiliate links which do not affect you at all, but if you purchase something from a link, I might get a tiny commission which goes to keeping this blog running.
How is it almost Thanksgiving?! Normally, I have no problem waiting until after Thanksgiving until decorating, getting my tree up, and thinking about Christmas.  Not this year –I am putting this list for Christmas present ideas just in time for Black Friday, and tonight I will be decorating my tree before heading down to Florida to have a Southern Thanksgiving with my family.  I've been mapping out my Black Friday and Cyber Monday pics too, and some of them are on this list! I am determined to get my shopping done easily and early this year without much fuss or hassle.
Here are a few of my top picks for Christmas Present Ideas this season!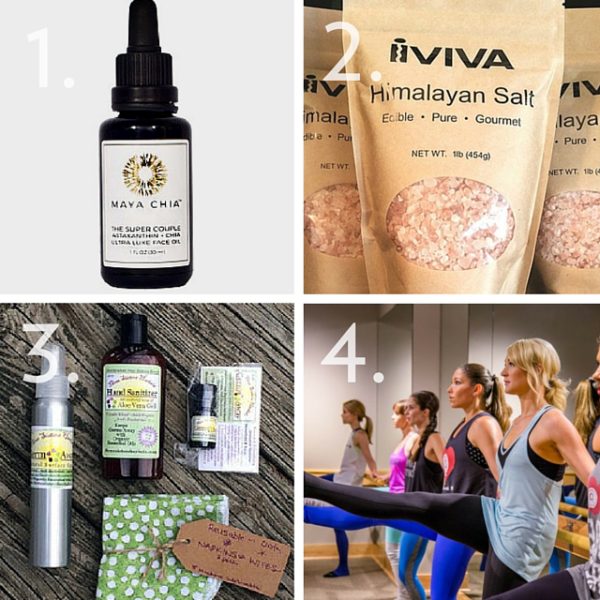 1. Maya Chia ultra luxe facial serum: Beauty oils are all the rave right now for those wanting to preserve their skin this winter! This oil is nourishing, natural, and made by extracting the oil from the superfood chia seed and astaxanthin.  Who doesn't want soft, hydrated, younger-looking skin? I'm in! Right now, as a holiday special and part of this guide, Maya Chia is offering 15% their new ultra lux facial serum with code GOLD15 and you can find that here.   To read more about why I am using and loving this oil containing superfoods click here and here.
2. Edible Himalayan Salt, Essential oils, Detoxing bath salts and handcrafted Himalayan salt soap…with iVIVA oils from iVIVA Life.  Everybody could use a little stress relief in their life right? There is just something about settling into a hot bath with detoxing bath salts and essential oils.  These from iVIVA are 100% pure and are an amazing quality.
3.  "May the Force be with You" gift set from ThreeSistersHerbals.   Who wants to be prepared for cold and flu season this winter? I know I can never have too much hand sanitizer and wipes! This just happens to be packaged in an adorable reuseable Burlap Bag.  Perfect for stocking stuffers! The bag contains: 
• Germ Away Spray 4 fl. oz.
• Germ Away Oil Blend 5 ml
• Hand Sanitizer 4 oz.
• Cloth Wipes/Napkins 3 -pack
4. Pure Barre Class Packages  – Ladies, who doesn't want a higher, tighter booty (or ledge as we like to call it in Pure Barre)? Not only is this a total body workout, but it is available to new clients at a GREAT promo: $100 for 30 days unlimited.  Gift Cards can be purchased for various classes or used to shop the retail boutique for apparel and accessories to fit your lifestyle needs!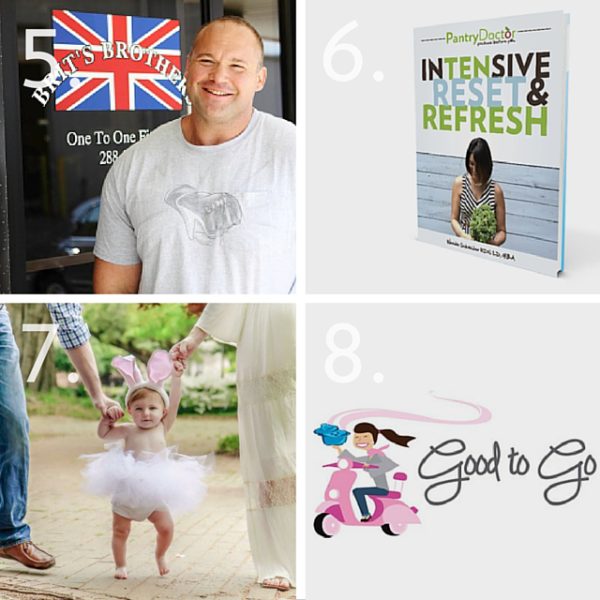 5. Brits Brothers Gym– Do you want a personal trainer? Every single day? That is what you get when you sign up for fitness at Brits brothers.  You get personal one-on-one training every time you walk in the door.  Olly has years of training and knowledge so you will be put on a program that works for you!
6. inTENsive Reset and Refresh– Having good nutrition is the key to optimizing your health.  This is my 10-day program to give you everything you need to get right back on track and would be the perfect compliment to one of the fitness gifts on this list!
7. Fancy Threads-  Tutus are always a fun gift for someone with little ones, and these are especially cute for those Holiday photos to send your family!
8. Good 2 Go GVL– These pre-made dips and casseroles are phenomenal, and they are about to get a new line that will include options for those looking for more of a Paleo/Mediterranean diet, or those that have food sensitivities (gluten, soy, dairy allergies). Stay tuned for more of this because the PD is partnering up to offer you affordable, healthy options in your freezer! These would be PERFECT gift cards for those nights that you just didn't have time to plan ahead.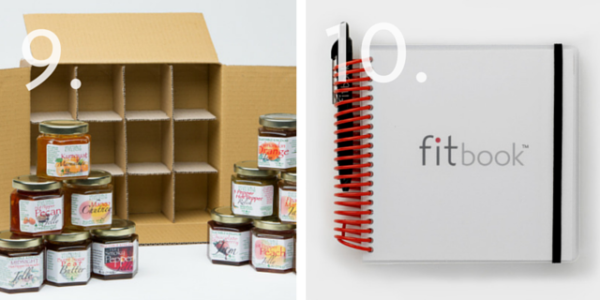 9. Taste of the Seasons Sampler  – Vegetable Kingdom's Sampler of twelve four ounce jars offers a taste of the seasons.  I'm all about choices because I know that everybody likes something different, so I had to share this Product Sampler – 12 – 4 oz. jars to savor or give! 
10. Fitbook-  Do I need to say anymore? These are a necessity for anyone looking to tackle their health in 2016. They are the perfect gift for goal-setters and fitness enthusiasts alike.  For more on Fitbook see my post here.
I would love to know what you think of these gifts.  What is on your holiday wish list this year? I would love to hear if you love any of the items listed above or other items that are on your list this year!
xoxo-Wendie
PS- THIS WEEKEND ONLY, For Black Friday! Did you see that my 3 & 6 month packages are 50% off?! Use Code PD50 at the checkout here. 
Busy? Stressed?
We know the Holidays get crazy. We get it. You barely have time to breathe. So join us for our FREE 5-day holiday stress less challenge and lets do this together! Get your copy and start with us today!