For Media Inquiries please contact Wendie directly: wendie@pantrydr.com
Media





Brands I have worked with :
Testimonials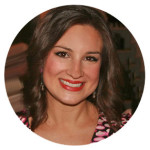 "I chose The Pantry Doctor because her approach was similar to how I wanted to get healthy- without fad diets or medication. I knew enough about nutrition to know that eating a pre-packaged meal or a breakfast shake loaded with artificial ingredients was only a temporary fix to losing weight. After reading various blogs and books dedicated to weight loss and getting healthy, I was confused by conflicting ideas and opinions.
Wendie has been awesome! Every time we met I have been impressed by her preparation and her ideas for me. Everything she suggests is tailored to my lifestyle. She went through what I thought was a healthy pantry, found ingredients that were not healthy, and suggested alternatives. Knowing that my husband and I like to go out a lot, she even researched menu items at restaurants where we like to eat and found some good options for me! Wendie ordered labs and noticed some nutritional deficiencies that I was unaware of, and it has made all the difference in reaching my goals.
Overall, I feel much more knowledgeable about good options while going about my daily life, and don't feel like I'm being restricted or missing out on things just because I am trying to lose weight. Wendie wants me to be healthy as much as I do, and she really digs in to what I am eating and doing so I can reach my goals.
I have lost several pounds and inches since she has started helping me, and she also helped clear some secondary health issues that went unnoticed at the doctor!
I highly recommend Wendie!"
-Taylor-Greenville, SC.
……………………………………
The Pantry Doctor brought in a lot of new customers, showcased our products, and created new regular customers in the process! Not only did she help with nutrition classes, but was great in promoting us by word of mouth and through social media- it was a very positive relationship!
–Swamp Rabbit Cafe and Grocery Greenville, SC
……………………………………
Wendie Schneider brings such a positive spin on nutrition and diet. She makes choosing the right foods fun and brings the knowledge behind a nutrition. She is able to take different populations, such as those children with autism, ADHD, and genetic disorder and plan a diet specific to their needs. She is also a strong support to the parents of children with special needs, and has lots of different options to try at home. 
I learned so much from Wendie, and she brings so much information to the table! I am excited to work with Wendie and have her serve the families at McCulloh Therapeutic Solutions! 
–Sarah Emory MSP CCP-SLP, owner McCulloh Therapeutic Solutions.
Wendie has been an absolute joy to work with. She is extremely flexible, professional, and always willing to accept feedback to design a menu that is specific to your wants and needs. I look forward to continuing my relationship with her, and would not hesitate to work with her again in the future. I HIGHLY recommend Wendie to anyone looking for chef services in and around the Philly area. 
-Catherine H. Philadelphia, PA
Hire The Pantry Doctor for COACHING,WRITING, SPEAKING
[contact_form email="wendie@pantrydr.com" subject="Message from the Pantry Doctor's Buzz page"]