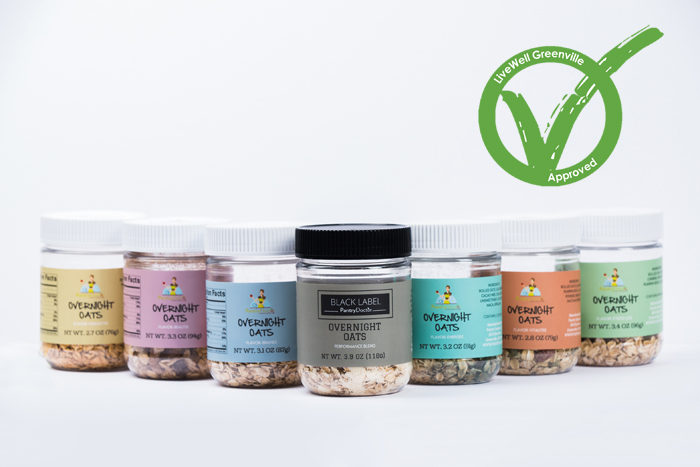 With Holiday travel, running errand, and shopping, this time of year never fails to be BUSY. At least it is more enjoyable to go out when you are busy this time of year in Greenville.  The streets are decorated with lights, the ice skating rink is up, and the sleigh is gliding up and down Main Street, even if it is a little more chaotic.  With Black Friday, Cyber Monday, and this new Partnership with Livewell Greenville, I have had a longer to-do list than normal. Given that, and to attempt to be less of a #hotmess around the Holidays, I am thankful for meal prep and the time it saves in my life.
Earlier this summer I launched a product that made breakfast easier for me, my clients, and now anyone else that wants to have a quick, convenient breakfast with minimal ingredients, no added sugars, and a balance of healthy fats and protein.  Mornings are the biggest challenge for most, and while I have been eating overnight oats for years now, others may have never heard of them. They are becoming a little more mainstream, but the idea is to pour milk to cover the oats, give the jars a shake, and put in the fridge overnight to sit and soak up the milk.  In the morning, breakfast is ready and all you have to do is grab a spoon and head out the door.  They last 4 days in the fridge so I make all of mine on Sunday, shake, and tuck away in the fridge so they are ready to grab throughout the week.  If you like sweet, I suggest adding a little local honey or maple syrup, and get creative to add your favorite toppings like this.  or these.  The thought of cold oats in the winter turn you off? Try them hot like this college student.  
I am happy to announce today a new Partnership with Livewell Greenville!
What does this mean for the Pantry Doctor and my products?
It means that our mission and visions align and we support each other to make lives healthier and happier.  It also means that Pantry Doctor products met strict criteria and labeling guidelines so that you know you are getting the healthiest option without any added sugars when you have Pantry Doctor oats for breakfast.
The Pantry Doctor mission: The Pantry Doctor, LLC is committed to helping individuals meet their goals by offering a practical approach to nutrition, and empowering people to make lifestyle choices that will improve their health and well-being.
Livewell Greenville mission: To create and maintain a community that promotes healthy eating and active living.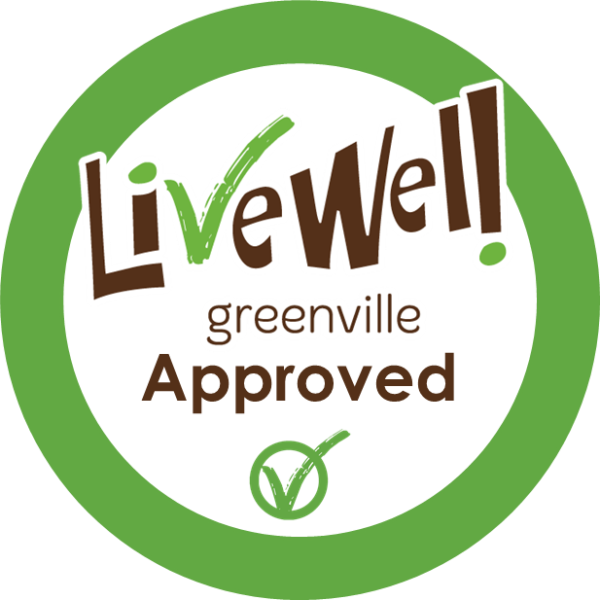 Pantry Doctor LLC and the Overnight Oat brand is proud to be Livewell approved to make healthy foods more accessible in Greenville County!
Stay tuned for more on making life easier! I have been working hard on a project so you won't be a #hotmess with your meals in 2017.  Have a fabulous week and LIVE WELL friends!
xx,
Wendie
Your Free 5-day Experience
Lets make this simple. So simple that you can do this in minutes --and it actually tastes good!
Enter your email address to learn more.