Busy week ahead? Over the years, I've come to find that one of the biggest challenges I face with day-to-day health is shared by many others too.
Can you guess what it is?
Breakfast.
Whether your challenge includes hitting snooze too many times, making healthier food choices, chilling out for just a moment or eating breakfast at all, you're in good company. Healthy breakfast ideas can be hard to come by!
Eating a better breakfast has been linked to better work performance, better test grades for kids, and just keeping you more full throughout the day.  Whatever life throws at you, you will be more prepared if you head out the door knowing breakfast is covered.  It doesn't have to be a huge ordeal.
Because of this, though, I've taken the opportunity to make a HUGE list of the best tips, tricks and recipes I could find to help make anyone's morning routine as rewarding as possible.
All it takes is a little planning.  Ready to begin? Take a look at these in celebration of Better Breakfast Month.
70 Healthy Breakfast Ideas:
Tips, Tricks and Hacks to Make Your Mornings Successful
Now, I know what you're thinking:
"Wendie, there's absolutely no way I'm going to be able to fit 70 different things into my morning."
And that's okay!
Just pick out an idea or two that's great for you!
Let's get started!
Clever Tricks & Hacks
No. 1 PD Overnight Oats
The best breakfast is one that A) makes itself and B) provides you with everything you need to start your day off energized and nourished. My PD Overnight Oats come in a variety of flavors, each focusing on a different personal need. All you have to do is add your favorite type of milk the night before, and they'll be ready to grab-and-go by morning!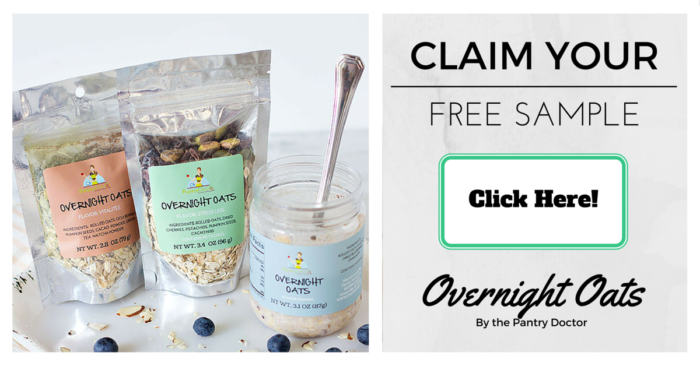 No. 2 Heather from A Boston Girl Bakes suggests baking eggs in muffin tins, putting them on 100 calorie bagel thins and adding laughing cow cheese to make a healthier version of an egg McMuffin.
No. 3 Quick Microwave Eggs
Eggs are a fantastic breakfast option, but not everyone has time to prepare them when the clock is ticking! Simone McDowell from Honeebee Gifts says she likes microwaving Egg Beaters in a mug for about 30 seconds or so (covered). Plus, you can add your favorites like cheese, cooked veggies or crumbled bacon. This also works for egg whites or whole eggs (make sure you scramble the yolk first).
No. 4 Batch-Prepare Breakfast Burritos
Abby from Winstead Wandering recommends making a large batch of breakfast burritos and wrapping each individually in a paper towel and then foil. After that, you can freeze them, removing them each morning to heat one at a time. Just remove the foil but leave the paper towel to microwave!
No. 5 Caffeinate with Overnight Iced Coffee
If you're not a coffee connoisseur but still want the caffeine on hot summer mornings, try this quick iced coffee trick. Cara from Street Smart Nutrition brews a pot in the evening right before bed, stashes it in the fridge overnight and pours it into her to-go cup in the morning. Saves time and money!
No. 6 Try Crock-Pot® Oats
You may not have considered the fact that Crock-Pots® are great for more than just simple dinners. Marie from Healthy Ideas Place recommends using your Crock-Pot® for warm, cooked oats in the morning.
No. 7 Make Breakfast Before Bed
You may be in the habit of laying out your outfit the night before, but have you considered cooking breakfast before you hit the hay? That's Alexandra's strategy over at Made To Glow, and I love it!
No. 8 Freeze Your Muffins
One option is to keep muffins in your freezer, so you always have an option. Kathryn from Family Food on the Table keeps a huge stash in hers at all times for her kids and herself.
No. 9 Make A Breakfast Sandwich
Delicious and simple, Charlotte Blogger Jazmin Rode AKA "The Frugality Gal" recommends preparing and freezing sandwiches instead of hitting up the drive-thru.   Just pop them in the microwave for a minute or two, and they're good to go.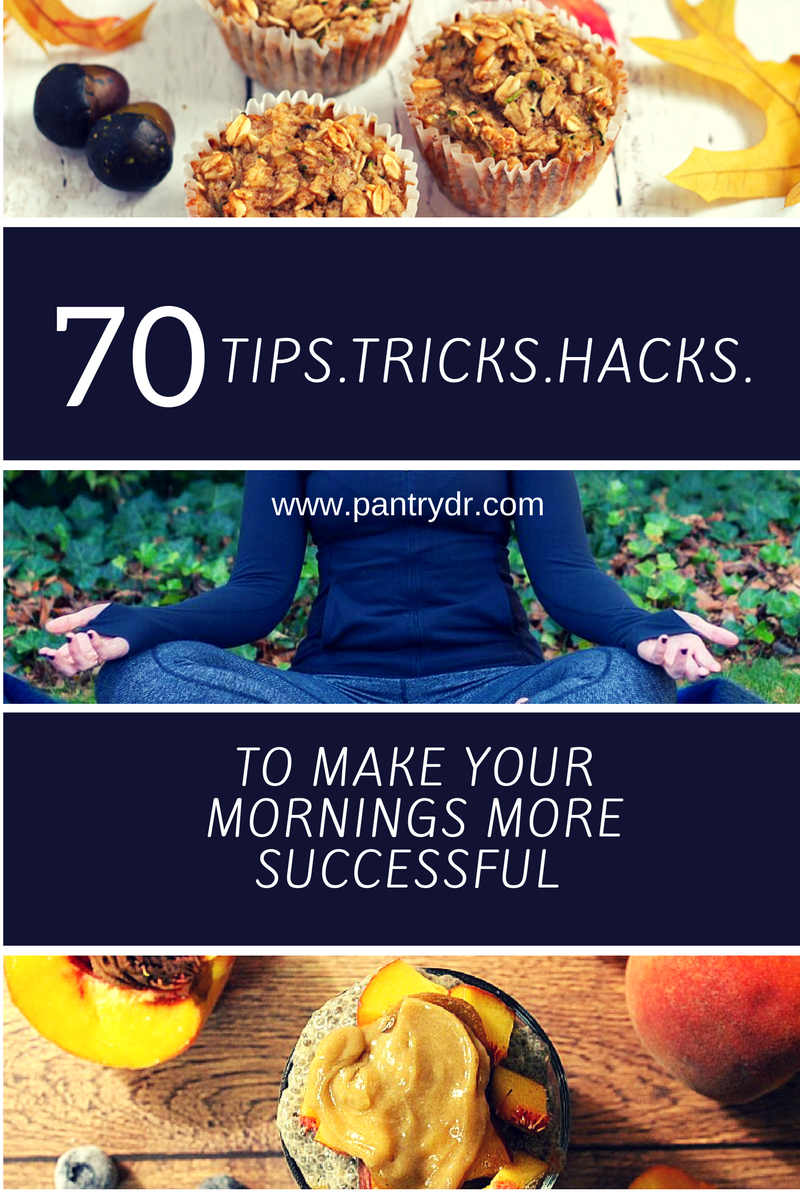 Smart Tips
No. 10 Batch-Prepare Steel Cut Oats
If you're a fan of steel cut oats but dread making them during your mornings, here's a solution. Alyssa Rodgers from The Mexitalian recommends making a big batch on Sunday evening and keeping them stored in the fridge for the week. Just heat up single portions as you go!
No. 11 Use Your Freezer!
Regardless of what you're preparing, your freezer is a fantastic option for on-the-go mornings. Do you ever crave muffins? Registered Dietitian Jessica Levinson of Nutrilicious recommends making your own healthier muffins, mini egg frittatas in muffin tins, whole grain pancakes and/or waffles and freezing them for quick, run-out-the-door mornings. 
No. 12 Leverage Night Before Rituals
Meah from Pilates, Pearls, and Peanut Butter advises a few things: make breakfast the night before, don't EVER hit snooze, and lay your outfit and shoes out right next to your bed so you can literally roll into them. Practicing all of these will surely help you get off to a great start.
No. 13 Keep 3 to 5 Breakfasts on Hold
Have 3 to 5 quick breakfasts you know you can whip up in 10 minutes or less, and make sure you have the ingredients for at least 2 of them so you can make fast decisions in the morning. There may be a smoothie combo you love, spread nut butter on whole grain frozen waffles topped with fruit, Greek yogurt and a banana plus a sprinkle of nuts, oatmeal with fruit and chia seeds or overnight oats you simply mix before going to bed, suggests Registered Dietitian Tina Gowin Carlucci of Gowin Nutrition.  Having a few combinations can come in handy on busy fall mornings. Be sure to bookmark some of these and come back to them when you get stuck! 
No. 14 Prepare Ahead of Time
Busy mornings and days filled with unnecessary information can clutter our minds and lead to unhealthy habits.  Having things to choose from prepared in advance is the answer, suggests Jodi, of the Average RD. 
No. 15 Prepare Hard Boiled Eggs in Advance!  From avocado slices with toast to fruit, hard-boiled eggs are a must-have for a quick, protein-packed breakfast!
They can be a quick grab-and-go meal, explains Registered Dietitian Amy Gorin, of Amy Gorin Nutrition. 
No. 16 Stock Your Smoothie Essentials
Considering how much time we spend at a desk at work, it only makes sense to prepare things that we can take with us so we aren't munching on sugary donuts in the break room.  Laura of Joy, Food, and Sunshine says she is always stocked with smoothie essentials: almond milk, cocoa powder, protein powder, frozen fruit (bananas, mixed berries, etc.) and frozen greens (spinach & kale) so she can make a green smoothie every morning!
No. 17 Drink warm lemon water (This one is one of my personal favorites as well!) 
Warm lemon water is one of the best habits you can do for yourself in the morning.  It hydrates and detoxifies you. Plus, it increases your metabolism and encourages regularity. Alex from Made to Glow explains more in this post. 
Nicole Culver drinks her warm lemon water while coffee is brewing! It's a good way to get in some extra water too before the coffee starts!
No. 18 Pre-Cook Steel Cut Oats
Speed up busy mornings by semi-cooking steel cut oats the night before, and let them soak on the stove overnight, suggests Chelsea from Chelsea's Healthy Kitchen.  It takes only 5 minutes to cook in the morning rather than 30!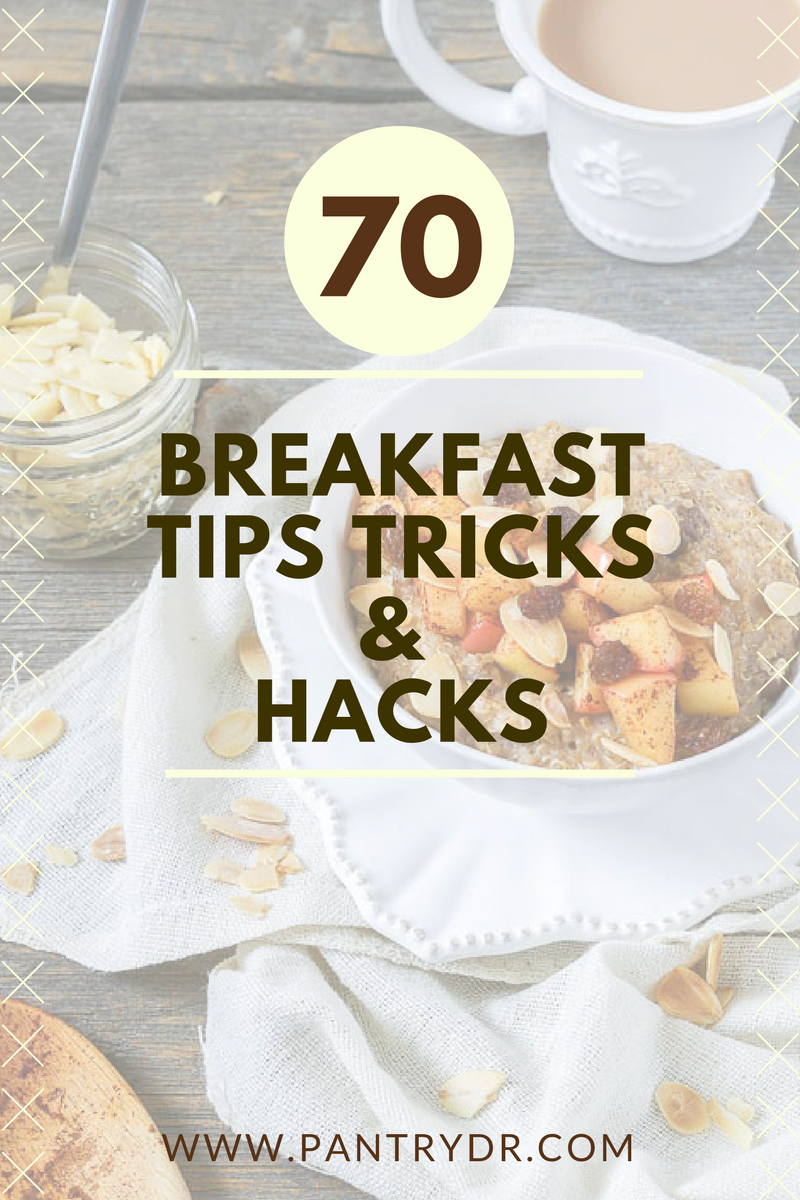 No. 19 Power up with Protein — This is one of the best tips! 
Getting enough protein at breakfast helps you make it to lunch.  Katie from 24 carrot life has some tips to help get in enough protein in the morning.
No. 20 Making morning workouts a habit can help because time becomes a factor later in the day.  Heather from FITaspire gives us some Morning Workout Tips here.
No. 21 You don't have to totally give up your yogurt cups! Here is another great option from Katherine of Family Food on the Table.  Her go-to is a cup of plain Greek yogurt with whatever toppings she can grab to add straight into the cup including fresh fruit — especially blueberries — home made granola or crushed up cereal with honey, nuts, sliced bananas — get creative! 
No. 22  9 Time-Saving Habits For Busy Women  
Think of the times we have ran out the door only to get in the car and rush through Starbucks or Chik-Fil-A drive thru, or worse go to work to stand up for a big presentation on an empty stomach and a cup of Folgers. Elise from the Polka Dotted Blue Jay has 9 Time-Saving Tips.  
No. 23 Drinking a big glass of water is essential! Rebekah Hubbard of PDX Food love says it does wonders for alertness and lessens the need for caffeine.
No. 24 Prepare oatmeal (oats, fruit, and anything else you might add to it such as protein powder, nuts, chia seeds, flax seed, water) and smoothies the night before work. This saves time in the morning and all you have to do for the oatmeal is heat it up suggests Julie from The Sweet and Spicy Monkey Blog. 
Delicious Recipes
N0. 25  These Ricotta Berry Oatmeal Cups from Jessica Levinson of Nutritioulicious.
No. 26 This is one of my flashback posts of a fabulous meal prep breakfast idea — Egg Muffins! 
No. 27 Treat yourself to this tasty whole wheat waffle breakfast! Sarah Norton Ramburg of Sadiesseasongoods.com has this every single morning with a smear of natural peanut butter and apple slices.
No. 28 What to do on busy mornings? Try making this Peach and Blueberry Chia Pudding Parfait from the Sweet and Spicy Monkey! It must be made the night before so you won't have to worry in the morning.
No. 29 Holy Moly! This is a great tutorial for you — Pancakes for One from Rebecca Pytell of Strength and Sunshine.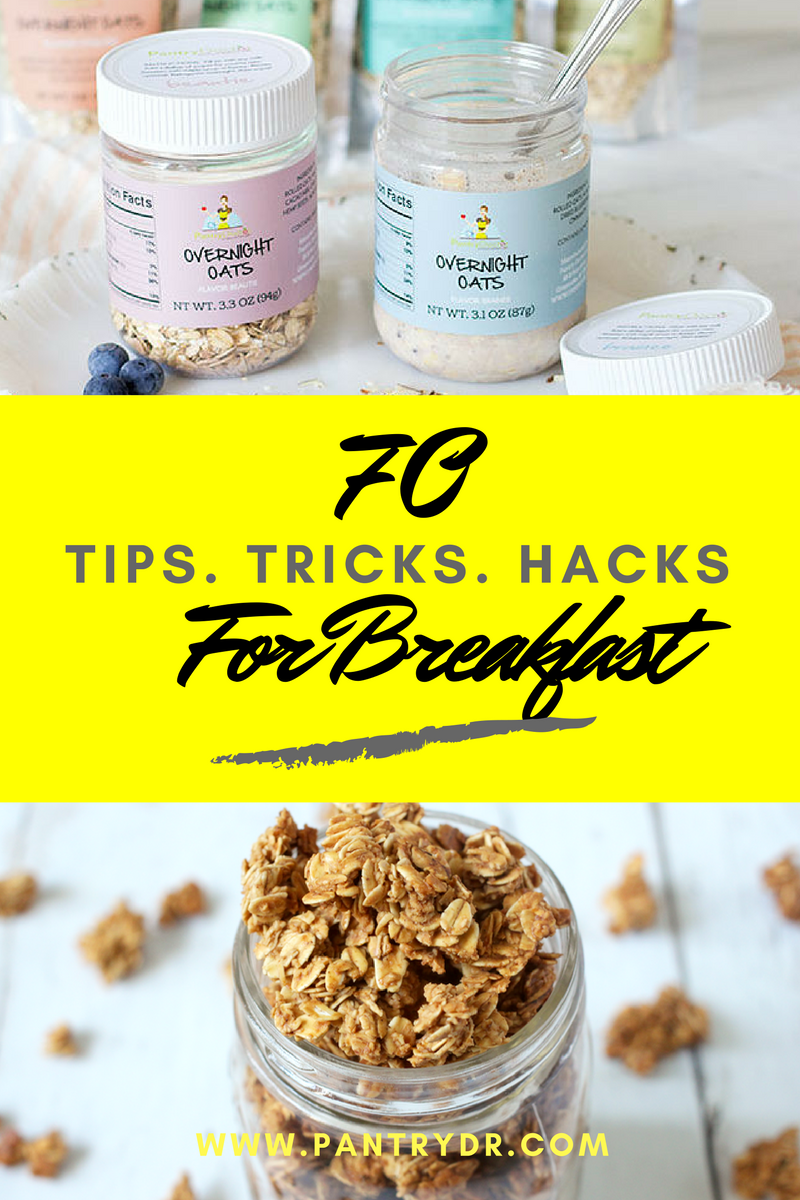 No. 30 This recipe for a Lazy Gal's Protein Pancakes from Kelsey over at A Little Rosemary and Time only requires a blender and a pan!
No. 31 Sarah Elizabeth from Tasteful Venture has a super easy egg muffin recipe! 
No. 32 Kayla from A Chick Who Cooks has this breakfast banana split recipe that is different AND healthy!
No. 33  I recently tried this Healthy Banana Bread from Jenna Owens of A Savory Feast, and it is one of my favorites! She says that it freezes really well and is planning on making a bunch and freezing it before she has her baby for a quick go-to healthy breakfast.  
No. 34 Finding a Yogurt Parfait from a drive through that is considered "healthy" is no easy feat.  This one from Susannah of Feast Meets West has some chocolate in it, but is balanced if you have a little sweet tooth.  
No. 35 Coffee in your Oatmeal. I talk a a lot about the importance of sleep on this website.  If sleep is one of the things that you need more of in the morning, get your breakfast prep in the night before. Chocolate Coffee Oatmeal from The Clean Eating Couple is a great recipe to make on meal prep Sunday to have during the week! 
No. 36 Ever since I started my own business, breakfast has become the meal of focus for me, but sometimes I want to think outside of overnight oats and treat myself to something different! These creative ways to use your wafflemaker for eggs from Kansas City Dietitian are different! 
No. 37 Fried Green Tomato Breakfast Sandwich — a local take on a breakfast sandwich that will cover all of your needs from Heidi at Heidi Billoto Food.   
No. 38 Who else is excited about a breakfast that is only 5 ingredients? These 5-Ingredient Breakfast Sandwiches from Michelle from Unshelled are as clean as you can get!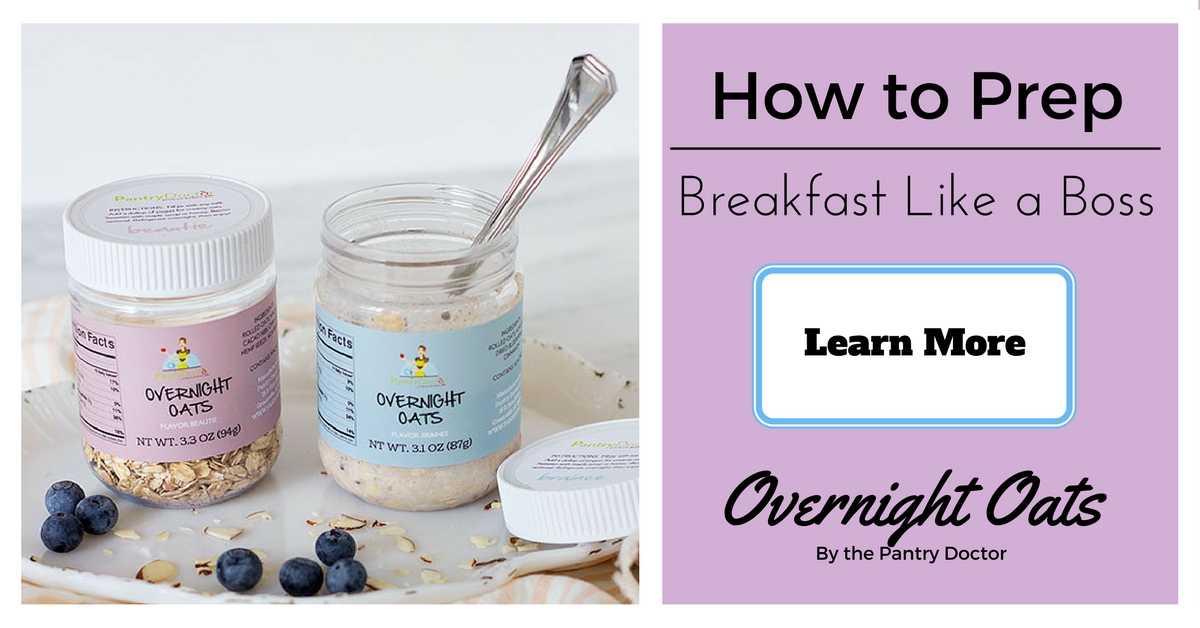 No. 39 Freeze Your Bananas?  When you have that kind of a week ahead, this is a definite must! Caitlin Perez from Nourished NCE suggests purchasing and freezing a dozen bananas at a time to use in a variety of on-the-go smoothies!  Here is a great recipe for a Berry-Nana Smoothie.
No. 40 Laura Felton from RDelish Nutrition says overnight oats are her quick breakfast choice in the morning since all the prep is done the night before and the flavor possibilities are endless. Or, if she's really in a crunch, she grabs a single serve packet of PB (try Justin's brand) and a banana for a balance of protein, fats and carbs.
No. 41 Dixya from Food, Pleasure, and Health says she likes to make overnight chia pudding in a mason jar. You can add fruits, nuts and seeds right before serving. It makes a great quick breakfast and ideal for on-the-go situation!
No. 42 Need a super duper easy way to serve breakfast to kids? Take a look at this post from Just the Right Byte!
No. 43 Dana at Rebel Dietitians shared an awesome breakfast roundup including her take on a Banana Sunday!
No. 44 Delicious and easy? Give this Avocado Bagel Smash recipe from Katie at Mom's Kitchen Handbook a spin!
No. 45 Skip unhealthy options from the grocery store. Laura from Joy. Food. Sunshine. says she makes these Peanut Butter Breakfast Bars every week for an easy, healthy and delicious breakfast on hand every morning!
No. 46  Mary Ellen from VNutrition says that one of the best things she does to make her mornings easier is making overnight oats. Instead of rushing around finding something to eat for breakfast, she can grab her jar of oats and head out the door!
No. 47 Check out these roundups of easy breakfast ideas for busy people from Marina at A Dancer's Live-It and Rebecca Bitzer of Rebel Dietitians.  
No. 48 Kerri from Kerri's Fit Kitchen recommends Vegan Banana-Berry Overnight Oats!
No. 49 Kaila from Healthy Helper was kind enough to share this delicious gluten-free pancake recipe, as well as this Brain-Boosting Breakfast Trail Mix.
No. 50 Ellie from Hungry by Nature recommends this excellent Savory Breakfast Oatmeal recipe! Plus, she also shared this recipe for banana oat flour muffins!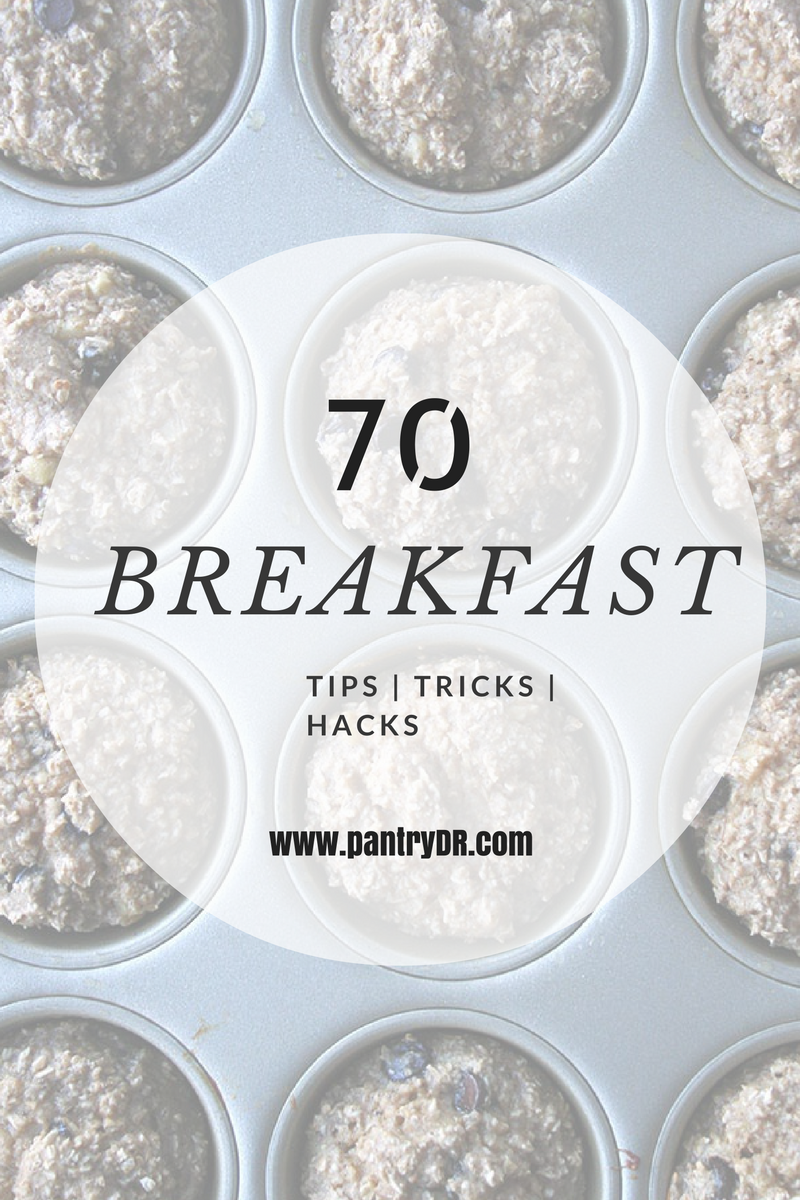 No. 51 Here are some delicious Chocolate Overnight Oats from Hannah at Through the Lens.
No. 52 Enjoy the best of both worlds with this Banana Bread Baked Oatmeal recipe from Kathryn at Family Food on the Table. Or, check! out this variety of overnight oats recipes.
No. 53 Treat yourself to these gorgeous and delicious Pineapple Blueberry Coconut Smoothies with Whipped Coconut Cream from Rachelle at Beer Girl Cooks. Or, check out this delicious take on Blueberry Jam Overnight Oats.
No. 54 Consolidate your routine into one session! Try out these Chewy Tropical Granola Bars with barkTHINS Coconut Almond Topping from Dina at Dish It Girl!
No. 55 Kristen from A Mind "Full" Mom recommends this fantastic Overnight Peanut Butter Banana Pudding Oatmeal recipe that's both vegan and gluten-free.
No. 56 This French Toast in a Mug from Liz over at Meal Makeover Moms is fun! 
No. 57 Boost your morning with these Energizing Smoothies, courtesy of Katie from Twin Stripe.
No. 58 Simple, delicious and conscientious, these 50-Calorie Breakfast Cookies from Elizabeth at Hello Spoonful are tasty and simple! Or, check out these great two-ingredient pancakes with apple cinnamon syrup!
No. 59 Looking to spice up your morning oatmeal ritual? Check out this recipe for Creamy Strawberry-Coconut Oatmeal from Tiny Tummy Tales that even the most discerning critics will enjoy.
No. 60 Want your caffeine and breakfast all rolled into one? If so, you don't want to pass up this Coffee Oat Smoothie from Anna at Anna Can Do It!
No. 61 Find yourself constantly running out of time in the mornings? There's literally no excuse for skipping these fast 30-Second Paleo Microwave Crepes from Chrissa!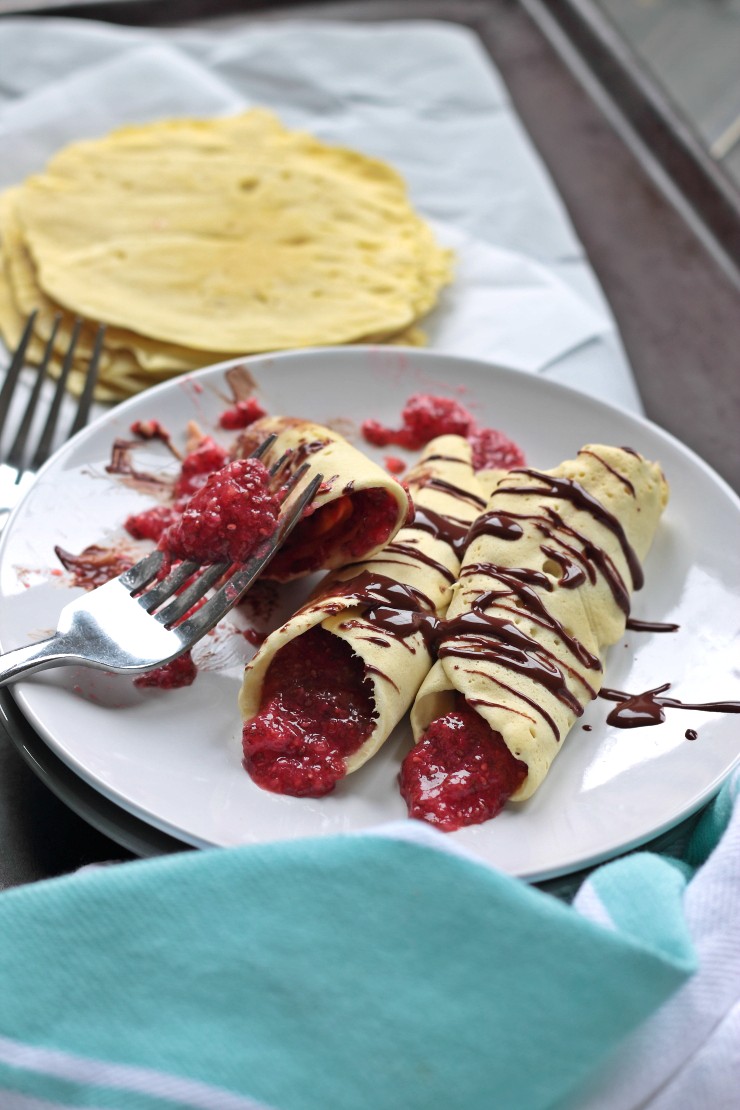 No. 62 Delicious, easy and portable? Give these Paleo Pizza Egg Cups from Chrissa at Physical Kitchness a try the next time you need an on-the-go breakfast!
No. 63 Check out this delicious Vanilla Oat Protein Smoothie from Leah at Leah's Plate!
No. 64 Plan ahead! Dina from Dish It Girl recommends making one batch of granola at the beginning of the week!
No. 65 Looking for an easy grab in the a.m.? Check out this tasty and naturally sweetened peanut butter fudge smoothie from Joanna at Everyday Made Fresh.
No. 66 Gluten-free eaters rejoice! Sandi from Fearless Dining has a recipe for gluten-free waffles that are not only delicious, but also nutritious!
No. 67 This veggie scramble from Real Living Nutrition is a great way to batch cook breakfast and use veggies from your local farmers market. 
No. 68 This smoothie bowl from Meal Makeover Mom's will give you tons of energy! 
No. 69  This frittata from Registered Dietitian Katie Cavuto of Healthy Bites is a great make-ahead meal and can be used for breakfast throughout the week! 
No. 70 In case 70 tips aren't enough, Kelli from Hungry Hobby has a post called 15 On the Go Breakfast Ideas (Week 2: Eat Breakfast) with even more tips!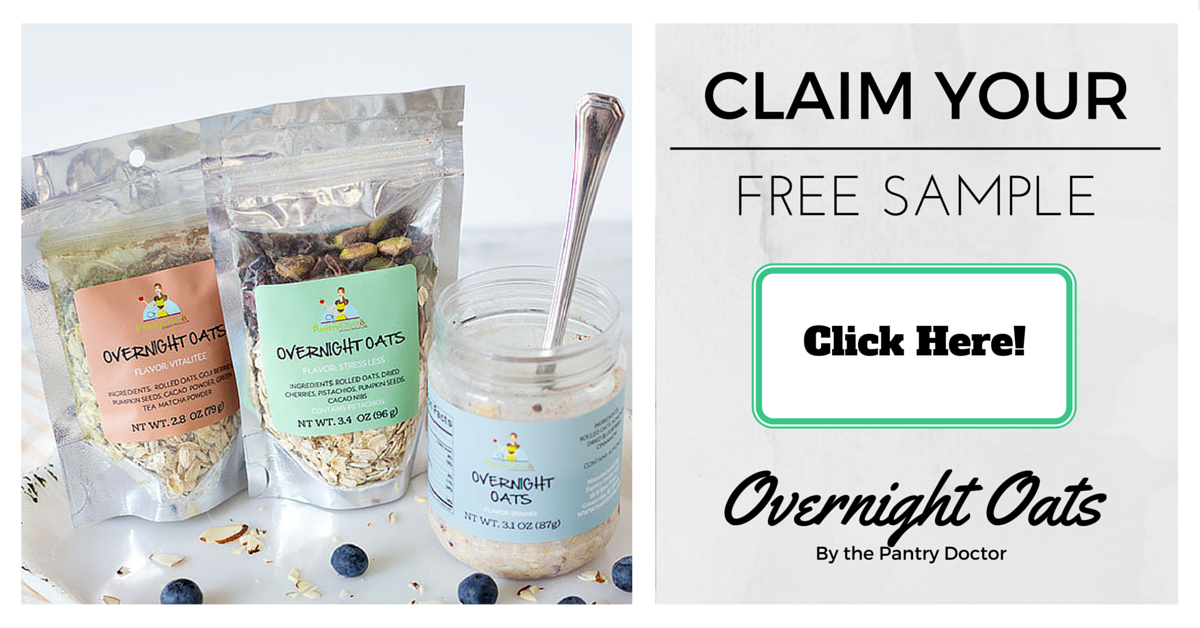 So there you have it! 70 different healthy breakfast ideas, tips, tricks and recipes! After all of this, no one — including me — has any excuse for a sub-par morning (just kidding). Regardless, I hope you enjoyed this list, and I appreciate everyone who contributed. Happy breakfasting!
xx,
Wendie
Busy? Stressed?
We know the Holidays get crazy. We get it. You barely have time to breathe. So join us for our FREE 5-day holiday stress less challenge and lets do this together! Get your copy and start with us today!