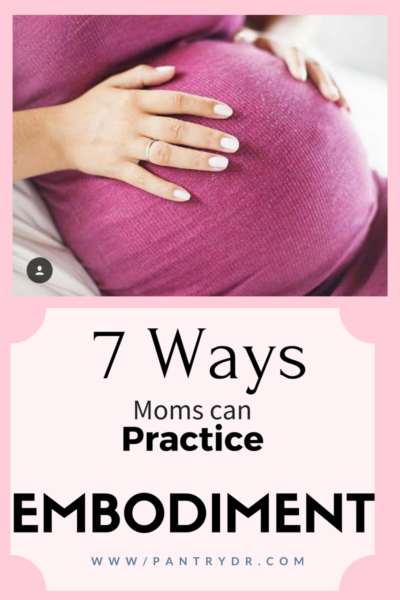 Happy Monday guys! I hope you had a wonderful weekend and shared lots of love with your family, friends, and maybe even yourself! Today, I'm sharing something that is really important for all of us, but especially new moms —embodiment.   I recently met at fellow dietitian and she has some great resources for new moms.  Her name is Lindsay Stenovec and she has an amazing Facebook community speicifically for young moms so be sure to check this out because several questions she mentioned resonated with me.  To join her community click here.  Keep reading to learn more about what this is, and enter to win some goodies from my new favorite woman-owned start-up, Your Milk Shoppe.   (Enter to win a 100.00 MILK box at the bottom of this post!)
EMBODIMENT gets below the surface with @yourmilkshoppe and @PantryDoctor #uncoveryourself #PDLifestyle

— Pantry Doctor (@PantryDoctor) December 10, 2016
You love your new bundle. Your husband has been amazing. Your family has been fantastic.  Your friends have been incredible.  You also love the time you get to take from work to bond with your new baby, if at least for a few weeks.
Having a  new member in the house can have its benefits, but it can also have its downfalls.  No matter how much you love your new baby, so much had changed over the past 10 months mentally, emotionally, and physically for you as a new mom.
Maybe you can't take as much time away from work as you would have liked, or perhaps you are sweating the cost of childcare, but whatever is going one, it is very hard for ALL new moms to feel "at one" with their body.
Its very easy to become dis-emobodied at this time, and everywhere you turn, you are being told what you "should" be doing.  This is not the best way for new moms to seek self-care.
Embodiment vs. Self Care
Photo: Your Milk Shoppe
No. 1  Shake it Off: It is not your responsibility to be beautiful for others.  You are not alive for that purpose.  Now is not a time to worry about what other people think.  Now is a time to ask yourself- what is keeping you from feeling at home in your body, in your life, and maybe even in your professional life?
No. 2 You are just as valuable as everyone else: Learning to love your body in every circumstance is the epitome of embodiment.  Does that mean that you will never feel bad about a body part? Absolutely not! It is learning to accept that bodies go through cycles and things change and thats OK.
No. 3 Be proud of every single stretch mark: whether there are a few or a lot, it is part of the process and represents what you went through.  It is part of who you are.
No. 4 Stop Criticizing Yourself and Approve of Yourself: What would happen the day you stop criticizing and start approving of your body?  Try it!
No. 5 Celebrate when you wake up and feel particularly amazing! You know what? Turn that camera around, strike a pose, apply a filter, and share that pic all over the place! You deserve it!
No. 6 Don't compare your pre and post-baby body. You are still the same person you were before the baby.  Think about how your body has changed, and what you have been through and think about the good things to come and the future.  Don't focus on the past, it will just give you anxiety.  Be present.
No. 7 Live for Today  – Sometimes it is so hard to live in the present.  Not the future, not the past, just enjoy the RIGHT NOW.
So tell me, friends.  I want to leave you with one question to ponder.  How is your lived experience in the world different than your inner experience with yourself?
Leave a comment below and I will pick a lucky winner for a MILK Box from Your Milk Shoppe ($100 value) + a couple of surprise stocking stuffers from myself! M.I.L.K. stands for Motivation, Inspiration, Love and Kindness –because mothers need their MILK too!!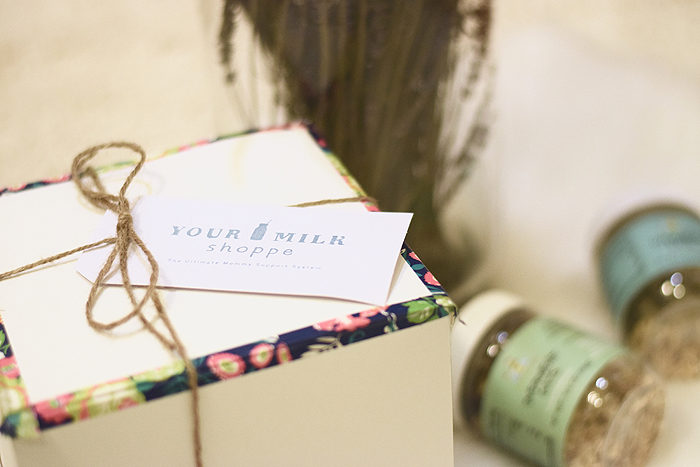 The winner will be announced in next Mondays newsletter so sign up here! For an extra entry, follow me and Your Milk Shoppe on Instagram and leave a comment below to let me know!

xx,
Wendie
Busy? Stressed?
We know the Holidays get crazy. We get it. You barely have time to breathe. So join us for our FREE 5-day holiday stress less challenge and lets do this together! Get your copy and start with us today!