This shop has been compensated by Collective Bias, Inc. and its advertiser. All opinions are mine alone. #MyWayToVeg#CollectiveBias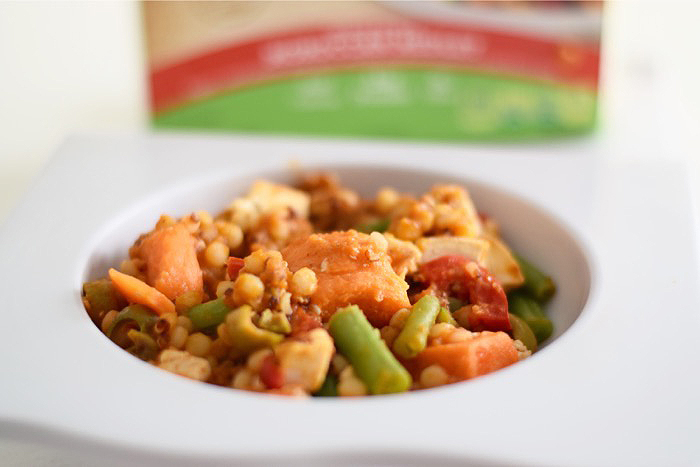 Happy Thanksgiving Eve! Oh my goodness –I love this time of year!
I love it that it is the one Holiday that is about spending time with people in your life that you are thankful for, cooking up a feast, and making lots of memories. The weather around here is starting to get a little frightful for South Carolina, and my fireplace along with a huge veggie bowl is calling my name tonight. I love it that we have this long weekend, and my family is in town.  I plan to set the scales back tonight, run the turkey trot 8K tomorrow, and fill up the weekend with loads of Christmas jams, tree trimming and baking!
This time of year can also be stressful on a lot of us with the increased number of social outings and holiday gatherings, pressure to shop, and quiet public places seem non-existent.  Disappearing daylight and cold weather can bring out the tendency to hibernate, and healthy-living because less than a priority with all the hustle and bustle.  And how do we stay "healthy" with the overabundance of food that we will see tomorrow?
As we begin to dive headfirst into party season fast paces, and sometimes outright exhaustion, I want to encourage all of you to say "no"   and really think about how these things can affect how you feel.  Lets face it –I think just about anyone –no matter what their state of mindfullness or well-being might be could use a little time for introspection.
That being said, one phrase I love to repeat to myself is this:
May you live all the days of your life. -Jonathon Swift
It is the people in my life that I am extremely thankful for.  Over the past year I have really been focusing on what I am grateful for daily.  I am not only grateful for the people in my life, but my health.  Time is really precious and life moves on way too fast, so we might as well give our bodies what they deserve in terms of nutrition.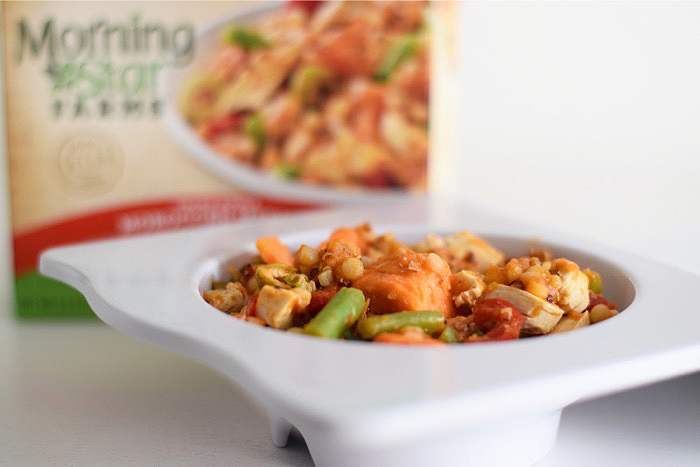 That being said, here are 6 vegetables to start incorporating into your diet and why:
No. 1 Spinach– this is a dark leafy green high in vitamins, and antioxidants.  It is the most popular of the leafy greens.  Raw and fresh spinach is always the best option.  Spinach is a great way to sneak greens into smoothies or salads because it has the lightest, most delicate flavor.
No. 2 Zucchini- Zucchini is one of my favorites and it is so very versatile! It it very nutritionally dense and the skin is edible.  The flesh inside is white and has a very mild flavor so it can be used in combination with so many other things.  Some of my favorite ways to use zucchini are raw, steamed, roasted, chopped in bowls and as "zoodles" with my spiralizer. It can also be added to smoothies frozen to add bulk and nutrition while decreasing sugar content.  It is a great replacement for bananas in smoothies.
No. 3 Mushrooms- heard of medicinal mushrooms lately?  Ok, I am gonna get a little technical here.  Certain compounds have been studied lately for their "medicinal properties" because of their polysaccharides –beta glucans and triterpenes which have anti-tumor and immunomodulating properties.   Find out why I love mushrooms in this post. 
No. 4 Eggplant- this is sometimes known as aubergine.  It is loaded with antioxidants anthocyanins and zeaxanthins which give it the purple color.  It is loaded with fiber and is one of my favorite vegetables. Purple eggplant is the most common, but there is also Japanese, jade green, and yellow white to name a few. Eggplant can be roasted, mashed, grilled or steamed.  Eggplant absorbs most of the seasonings and flavors that you cook it with.  I love eggplant parmesan but I also love to use it in Thai and Indian dishes. Eggplant is loaded with Vitamin K, B6, Manganese, Copper, Potassium, and Folate. This veggie is great for the cardiovascular system, especially in lowering LDL cholesterol.  Eggplant is part of the "nightshade" family along with bell peppers, potatoes, and tomatoes which could affect muscle and joint function. If you suffer from an inflammatory or condition that affects your joints, this family of veggies might need to be avoided.
No. 5 Tomatoes are another member of the nightshade family.  They are also high in antioxidants.  They are one of the best phytonutrients, lycopene which gives them their deep red color. This compound is most researched in terms of prostate cancer prevention. Tomatoes are high in Vitamin K, potassium, Vitamin A, B6, manganese, B6, and folate.
No. 6 Red Bell Peppers These are another Vitamin C-rich veggie –almost double that of oranges or citrus fruit, but they don't get enough street cred.  I love these for their sweet flavor and are one of my favorite veggies to cut up and eat raw in veggies bowls and salads. They are loaded with fiber for healthy digestion, Vitamin A, and carotenoids Vitamin C and Vitamin E.  They are also loaded with K, B6, folate, manganese, magnesium, and iron. Fun tip: the longer you let them sit, the more Vitamin C they produce!
Could there be anything more comforting on a cold November night than a huge veggie bowl full of colors? So tonight, don't think about the gorge fest of tomorrow, just work a little balance into your evening.  Slow down, don't worry about cooking anything, light a fire, and get your serving of veggies in with this MorningStar Farms® Veggie Bowl.  Now think about what your are thankful for.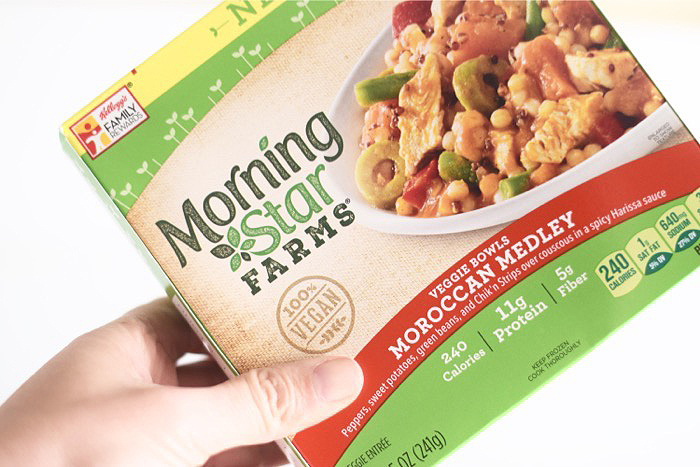 Have you all come across these before? I love ethnic cuisine, so when I saw these veggie bowls with a variety of new flavors, I had to test them out. They included everything from Moroccan. Indian, Italian, Japanese, and Chikn Pot Pie! So if you are looking for some new ways to get some veggies into your life, go out and grab a few.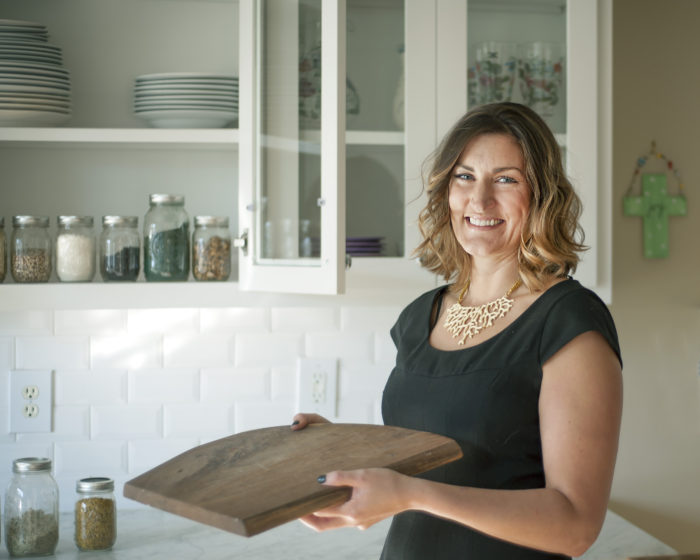 I think the world could definitely use more kindness and gratefulness right now.  I know I could too 
Thank being said, think about what you are thankful for today and if it is someone in your life, tell them.  Life is not always a bowl of veggies –err cherries.  It can have its ups and definitely its downs but remember to stop and give thanks.  And give it abundantly.
xo, Wendie
Busy? Stressed?
We know the Holidays get crazy. We get it. You barely have time to breathe. So join us for our FREE 5-day holiday stress less challenge and lets do this together! Get your copy and start with us today!