This shop has been compensated by Collective Bias, Inc. and its advertiser. All opinions are mine alone. #RestAndRenew#CollectiveBias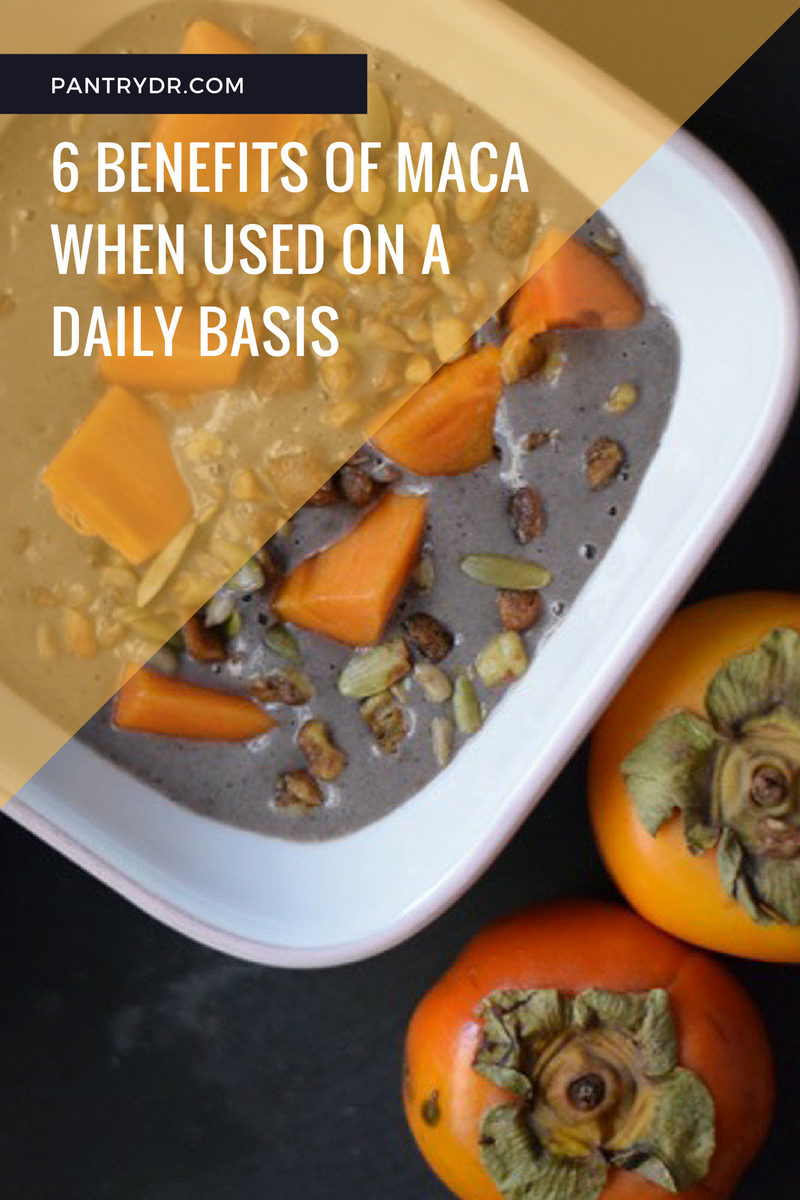 When I was out on a walk yesterday with my girlfriend, the topics of superfoods came up for the majority of the hour.  She had once again upped her dosage of depression medication, and told me that she was really "almost ready" to make the commitment to change her diet, but she wasn't quite there yet.  We met years ago when I moved to Greenville in a run group.  She recently has committed to running again and I am so excited to say I have my running buddy back.  She finished a 10K, and we are both training for a half marathon.  It has been years since I have taken this kind of time for myself so I am thankful for such a wonderful girlfriend and running buddy to shake things up for me a little bit.
She said she had been reading about superfoods and all of their benefits.  This particular one came to my mind in our discussion, and made me realize how much I use it in my everyday.  If I could recommend women add any superfood into their diet, this would be the one, and here is why.
What are the benefits of maca?
I get these questions about superfoods all the time and I know it can get confusing, so I figured I would just take a seat and have a little chat with you guys.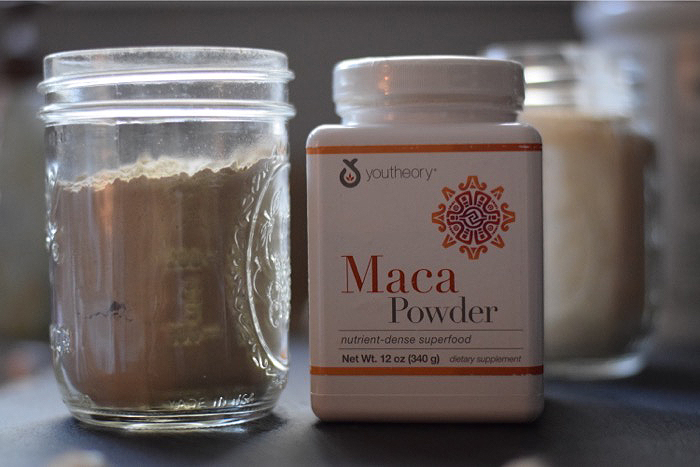 Superfoods are always a hot topic, and many folks tell me that they don't know where to begin with these so called "superfoods".  There is a lot of information out there and I know it can be completely overwhelming.
So today, I thought I would share with you personally 6 ways that I benefit from incorporating maca into my daily routine.  Let's start with an explanation of what maca actually is.  People from the Andes mountains have been consuming maca (otherwise called Peruvian Ginseng) for centuries.  Maca is a member of the broccoli family and was a staple in their diet for thousands of years.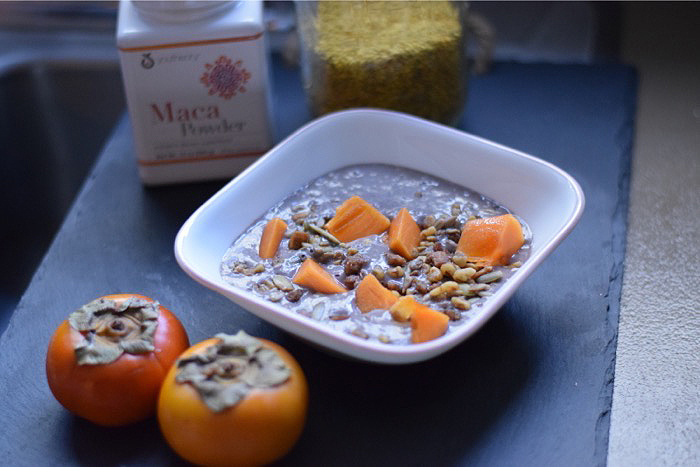 While maca benefits both men and women, I want to tell you specifically about the effects I see from adding it to my diet and back it up with some modern research.
No. 1 Decreases PMS symptoms.  Maca root amazing for helping with hormonal balance which contributes to managing PMS and menopause symptoms naturally.  It helps to control estrogen levels.  I also recommend this to anyone battling with PCOS.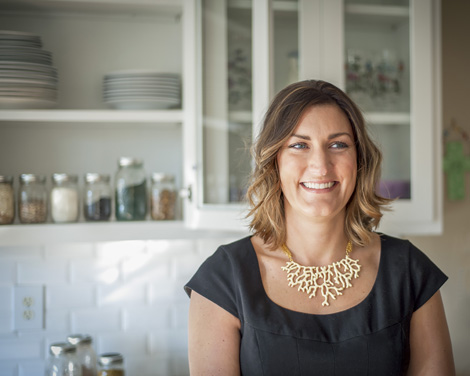 No. 2 Supports Mood– When maca is taken regularly, it will work as a natural anti-depressant and boost your mood. This is most likely tied to its nutrient density including fatty acid components along with its tie in to hormonal balance.
No. 3 Calms Anxiety– Maca is a great adaptogen that helps reduce stress levels.  Adaptogens help our body "adapt to" and fight off stress.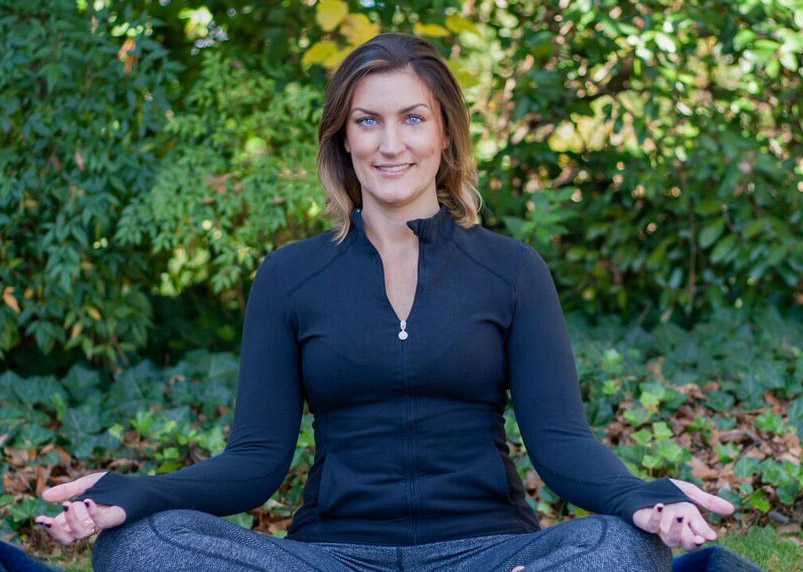 No. 4 Energy Booster- Maca is not like other types of energy boosters on the market.  Maca does not contain any added sugars, nothing processed, and no caffeine.  Maca boosts you energy in a balanced, sustainable way (which is why it is called an adaptogen) because it does not stress your adrenal glands in any way.  It "adapts" to your body naturally. Other energy boosters on the market cause unnecessary stress on your adrenal glands.
No. 5 Awake and Energized- Maca naturally has energizing and uplifting effects.  I use it every morning in my smoothies and smoothie bowls for a nutritional boost. It supports mental clarity and focus. I am the most productive in the morning and get up really early to write, and work on the website.  I have really noticed a difference when I started adding maca into my smoothies to help me stay awake and focused in the morning.  I no longer need my morning, espresso….I just still want it. I don't think I'll every give up my coffee! I have noticed a marked difference when I use maca to help me stay on task and not get jittery like I did when I used to drink multiple cups of coffee.  Now I just have an espresso mid-morning.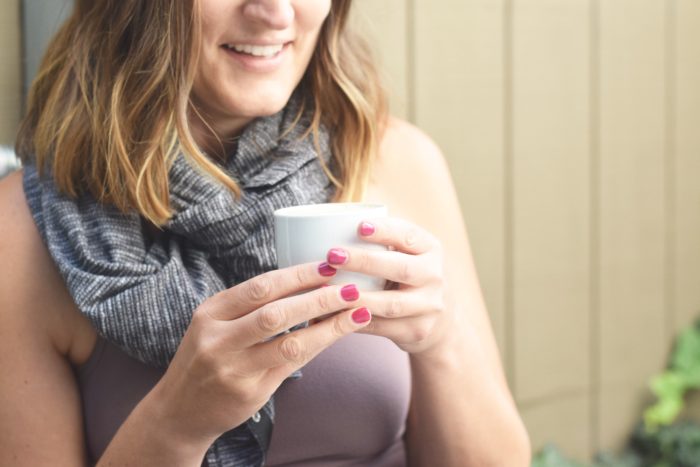 No. 6 Stamina and Endurance  After taking maca on a daily basis, I see increased stamina and energy for my workouts.  This could be due to the face that it helps stabilize blood sugar levels and strengthen the adrenal function which means more energy reserves when it might otherwise be getting low.
How do I use Maca?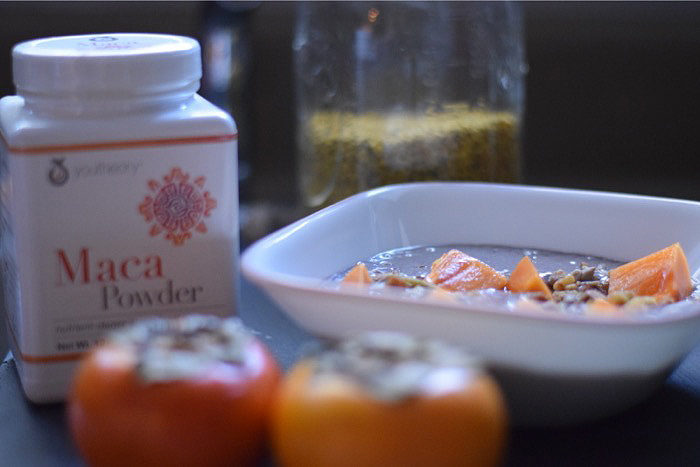 Maca is a fine powder that can be put into anything including overnight oats, granola, smoothies, desserts, and even baked goods.  Some of my favorite recipes using maca are:
How much do I use?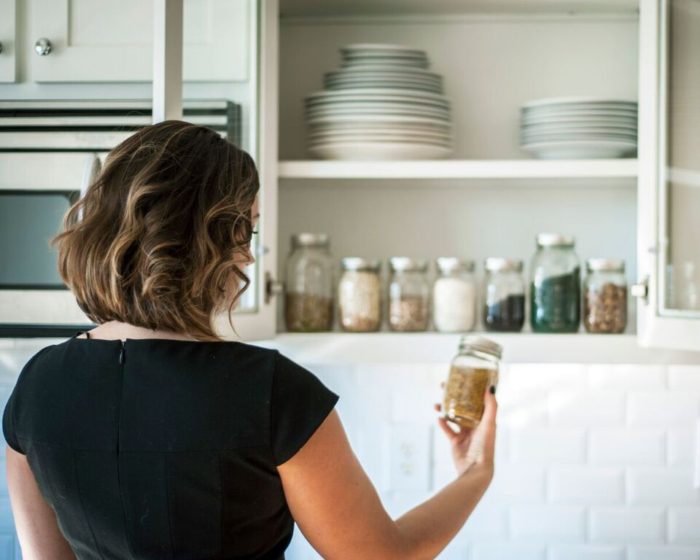 Maca powder is easily mixed into anything you are making and is so nutritionally dense so you don't need a lot to make a difference.  Maca root powder is made up of of approximately 18% protein, 76.5% carbohydrates, 5% fat, and 8.5% fiber from indigestible carbohydrates. Maca provides a powerful source of these nutrients:
Protein
Fiber
Vitamin C
Vitamin B2
Vitamin B3
Vitamin B6
Calcium
Iron
Potassium
Copper
Manganese
Fatty acids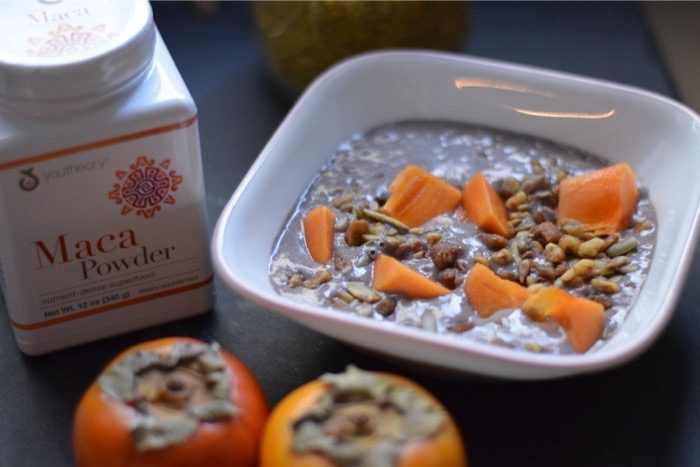 What brand do I use? 
I use youtheory® maca root that I found online at Costco.com.  The best part is that you do not have to be a member to purchase –there is just a surcharge of 5%.  Maca can be harder to find and you might have to pick it up at a health food store.  Costco had the best value and delivered it right to my door. To find out more about how people are using youtheory maca root powder, check out their social hub. 
Resources:
https://www.ncbi.nlm.nih.gov/pmc/articles/PMC3184420/
https://www.womenshealth.gov/publications/our-publications/fact-sheet/polycystic-ovary-syndrome.html
http://science.naturalnews.com/pubmed/23675006.html
http://science.naturalnews.com/pubmed/23674976.html
*These statements have not been evaluated by the Food and Drug Administration. This product is not intended to diagnose, treat, cure or prevent any disease.
Busy? Stressed?
We know the Holidays get crazy. We get it. You barely have time to breathe. So join us for our FREE 5-day holiday stress less challenge and lets do this together! Get your copy and start with us today!